Table of Contents

Overview

There are 3 ways for manually sending Invoices: send by e-mail, regular postal mail or text message and you can send by these methods a couple different ways .

This article explains each method of manually sending Invoices and the different ways to send by each method.

How to Send Invoices in LawnPro

One of the easiest ways to manually send an Invoice is to go to Finances > Invoices page and click on the magnifying glass icon for the invoice you would like to send.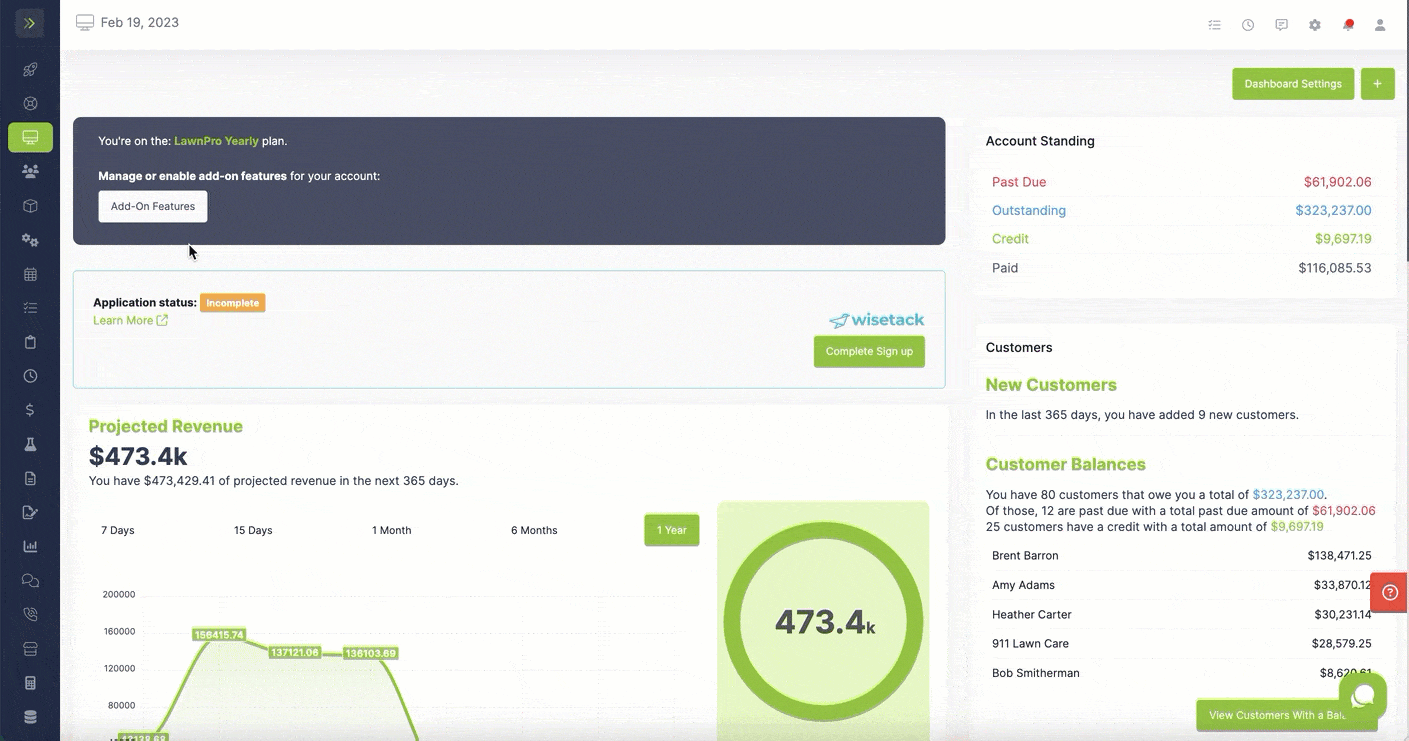 Another way to send Invoices to by going to the Invoice Tab>Invoices and selecting the box next to the Invoice(s) you want to send and selecting the "Send By" button at the top of the invoice list and selecting the method you would like to send them by.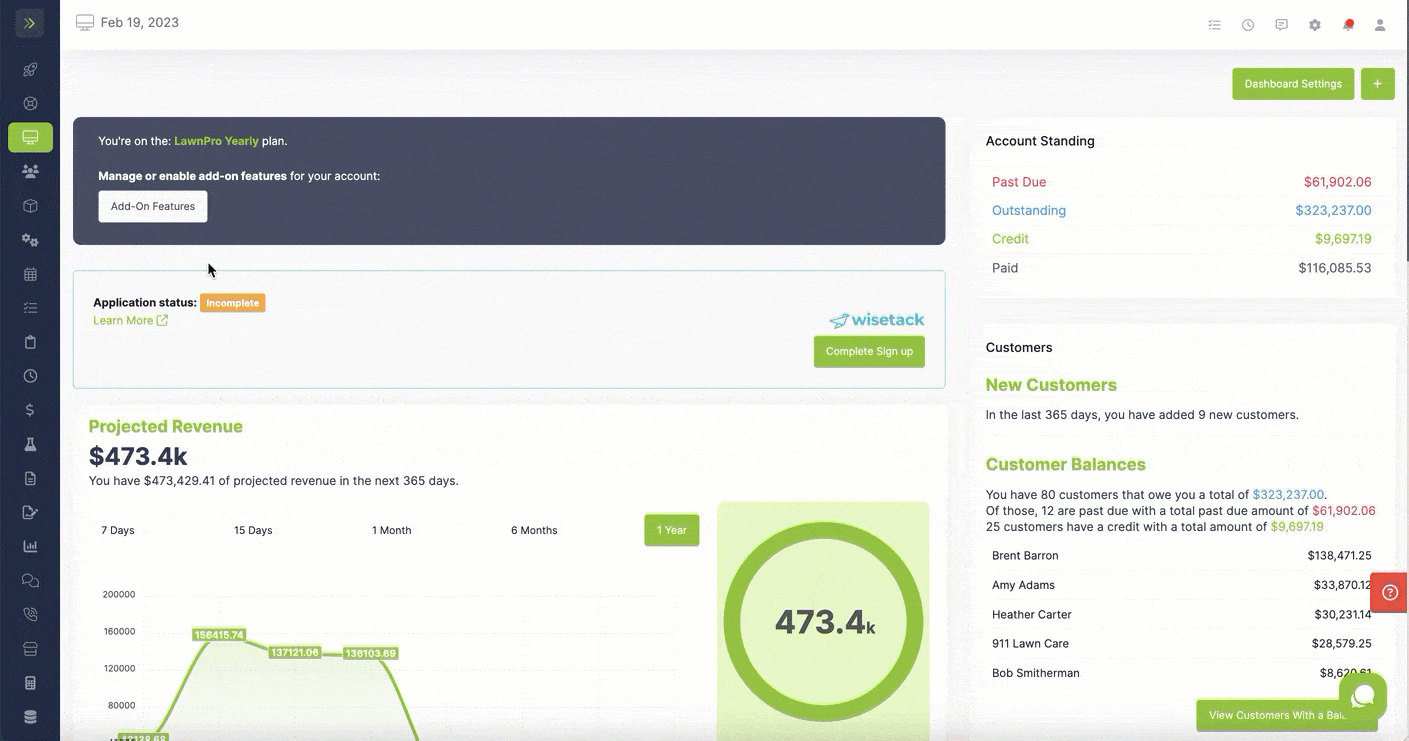 Sending by Email


One of the ways to send an invoice through Lawnpro is via e-mail.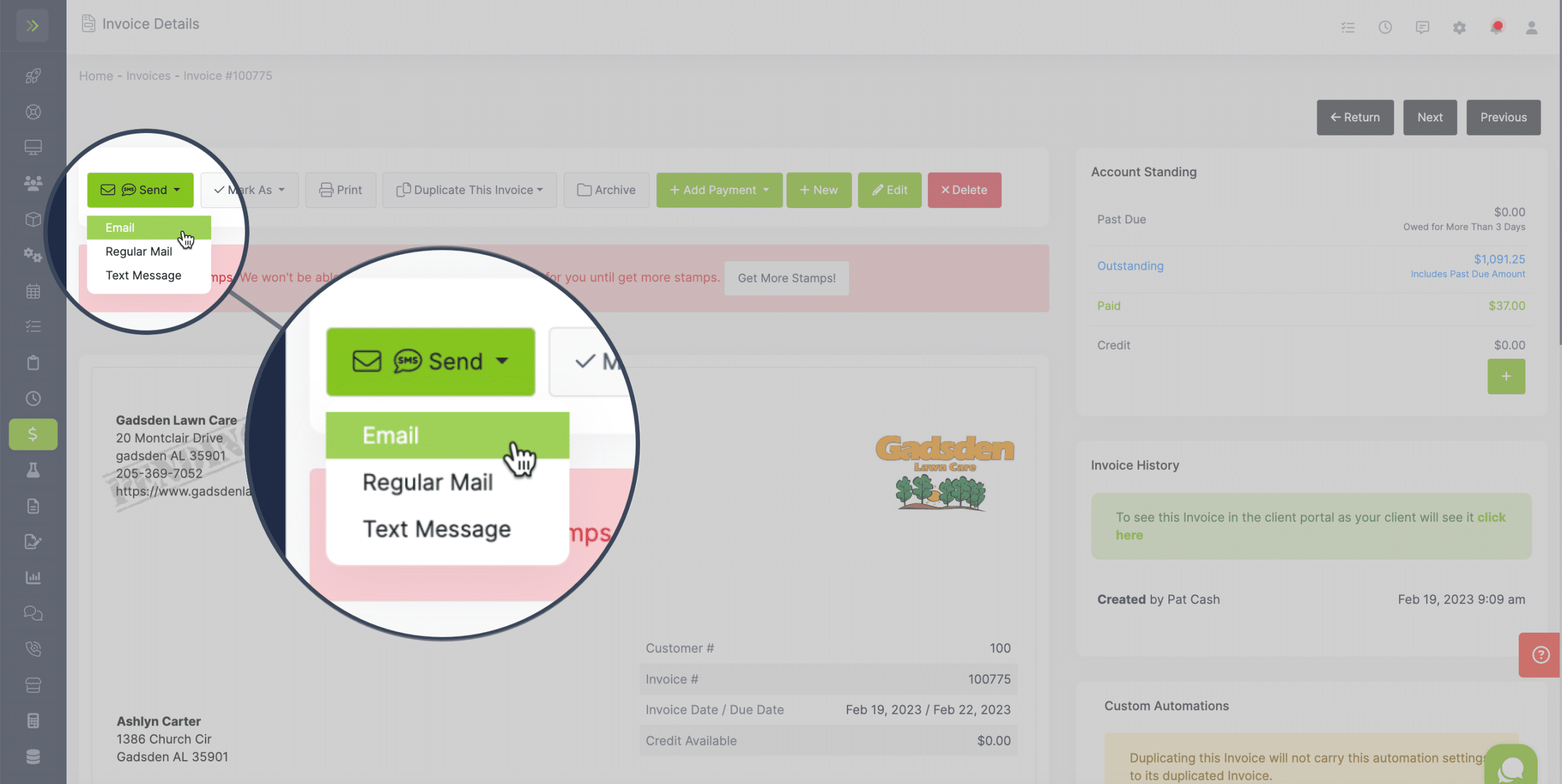 The e-mail contains a link to your invoice and the invoice as a pdf attachment (unless you disable that option).

Your customers will be able to click on the link in the e-mail and see the invoice in the client portal and also pay online

Notes about Emails:

– Emails are sent from a No-reply LawnPro email. At this time that cannot be changed.

– Emails are sent to the email you have on file for your client. You are able to add CC emails.

– You are able to select a default email template that the invoice is sent with when choosing to send the Invoice by email.

– You can also set a email templates on a customer basis.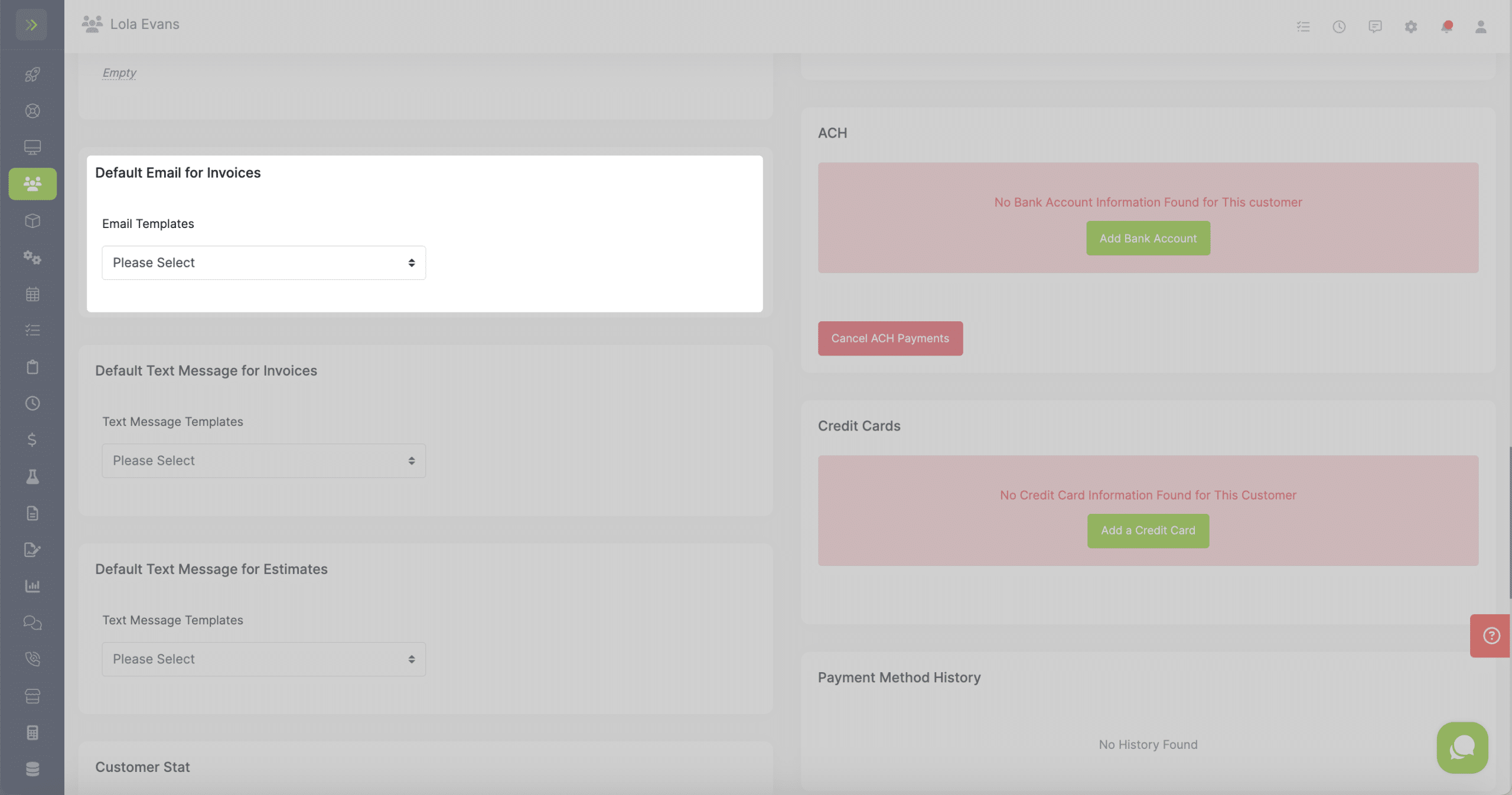 To learn more about Email Templates click here.

Sending by Text Message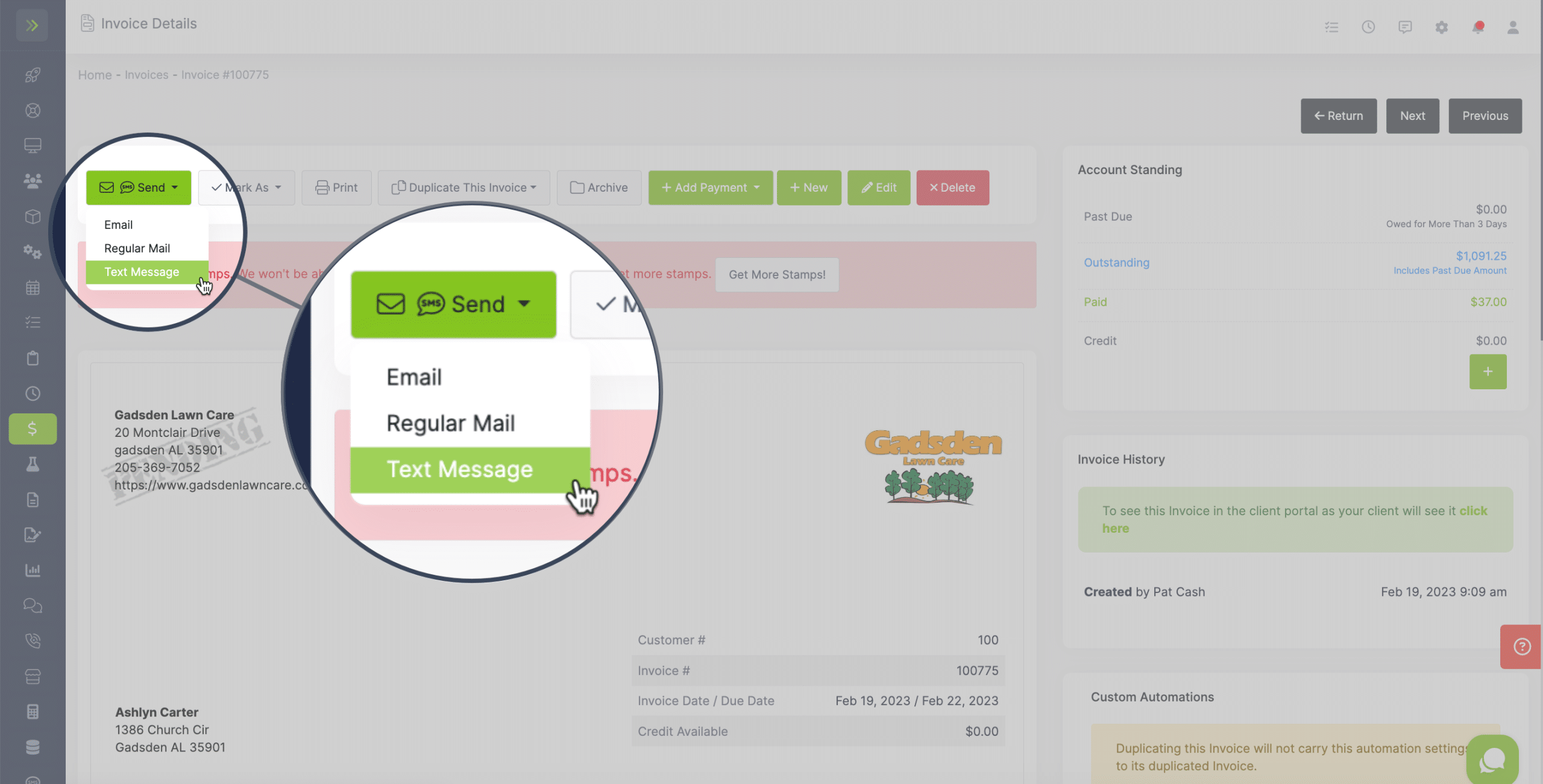 In order to send Invoices by Text Message you will need to either be on a plan that includes texting and set it up on the text tab by entering your area code or you need to add texting as an add on by clicking the Add-On Features button on your dashboard or clicking enable on the the text tab.

The text will include a link. Once the link is clicked the customer will be able to see the invoice on our client portal and also make a payment online.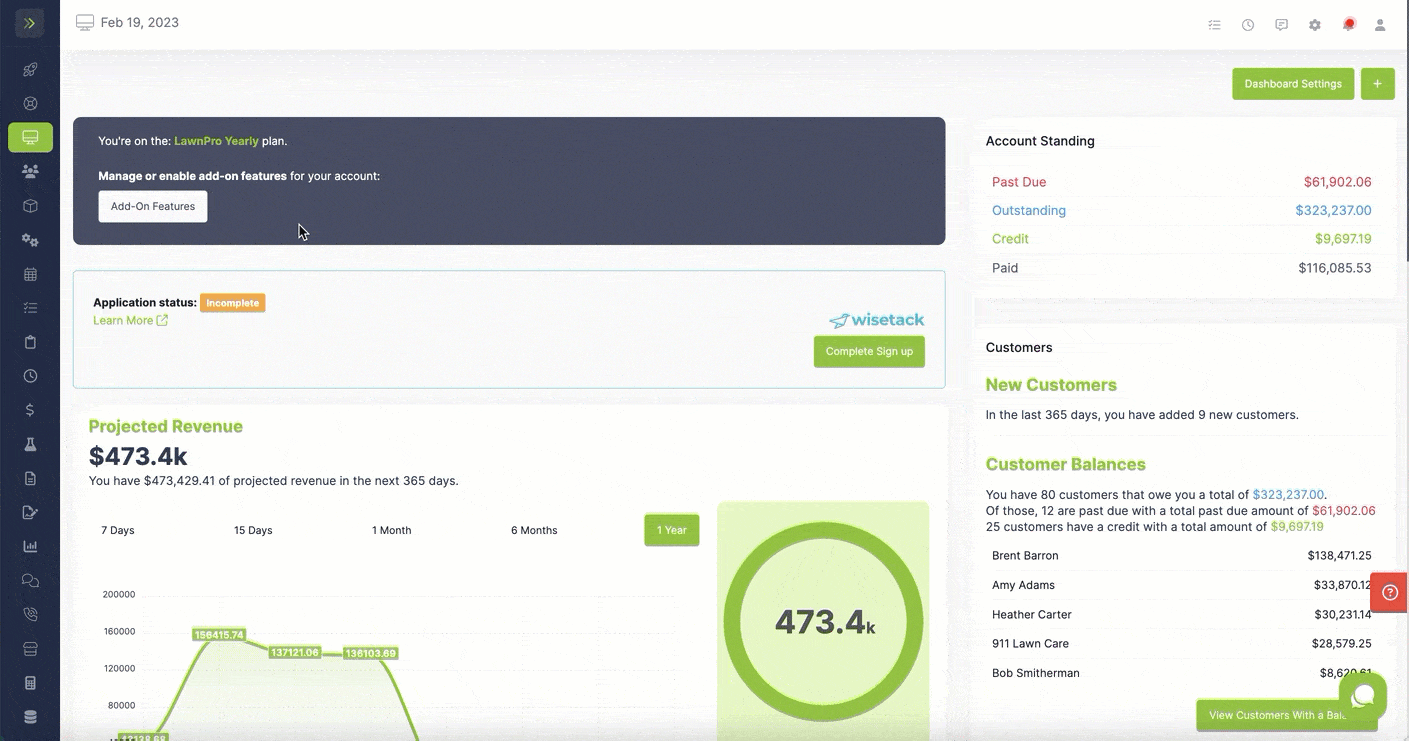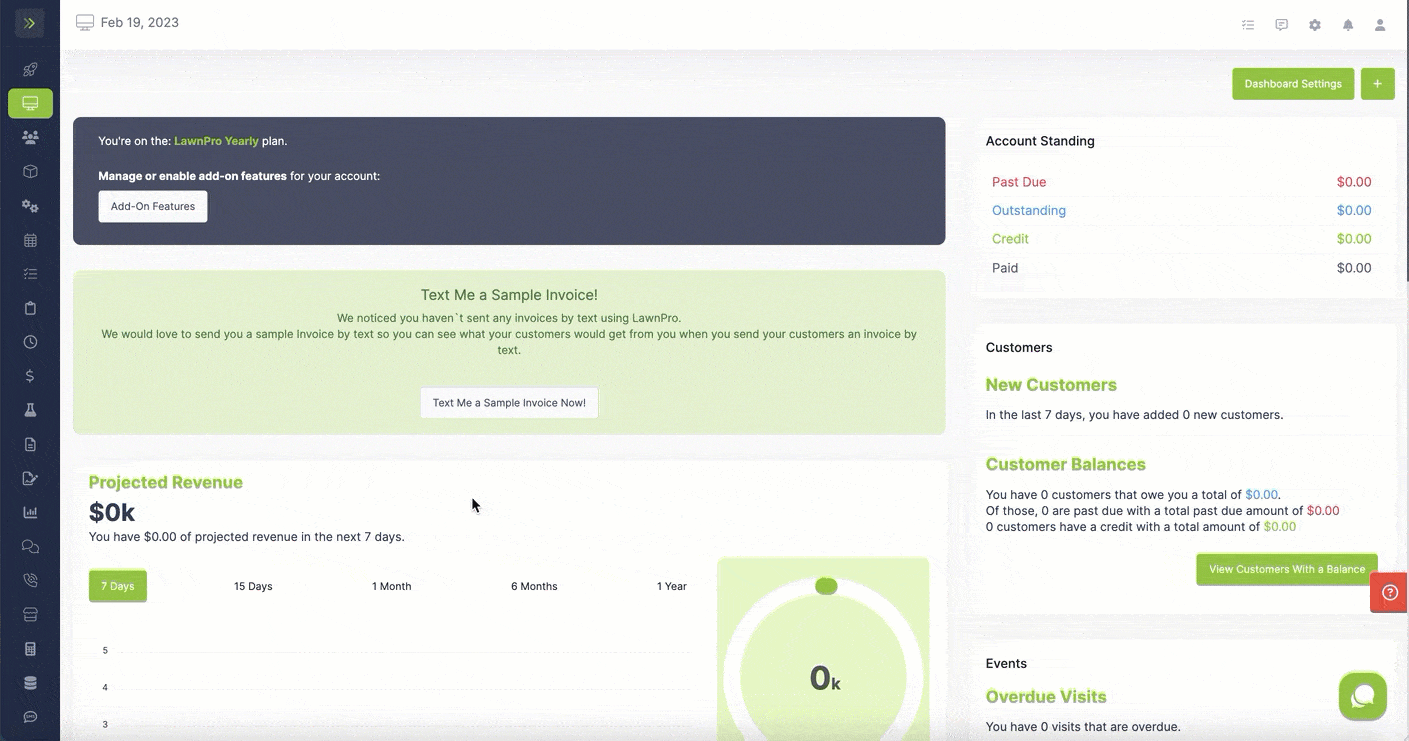 Notes about Text Messages:

– Text messages will send to the phone number you have on file for the customer.
It will send whether the number is in the mobile number field or the home number field.
If you have the number in the home number field, you will not see the contact name on the text tab, you will only see their phone number. To fix this, simply move their phone number to the cell phone number field. It will update their contact and show their name on the text tab.

– You can choose a Default Text Template for sending invoices in your settings>invoices, estimates, receipts.

– You can also choose Text templates on a customer basis.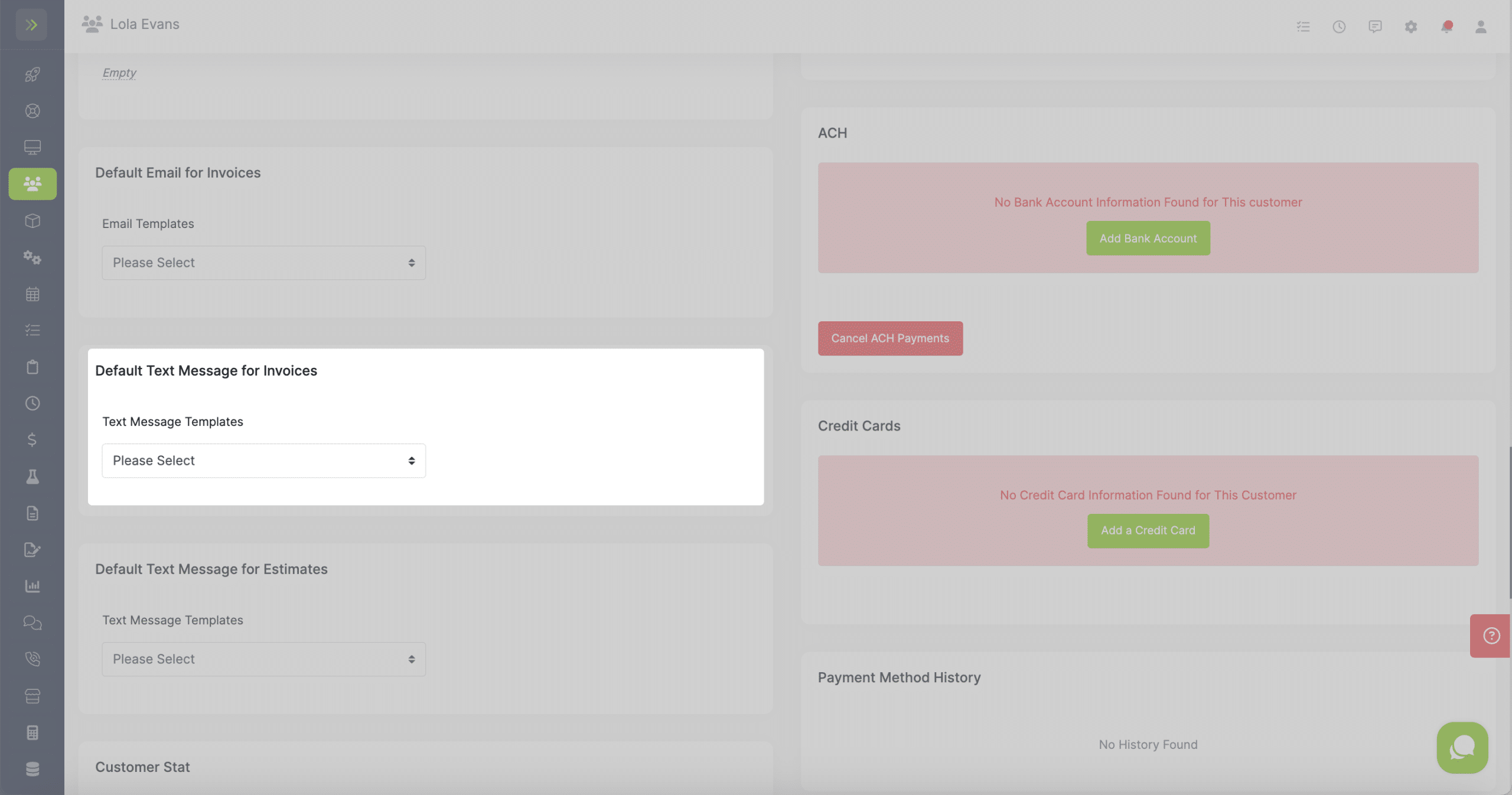 To learn more about Text Templates, go here.

Sending by Regular USPS Mail

You can have us print and mail your invoices using regular postal mail.

Invoices are mailed the same day you click to send them as long as it's before 2:30 CST.

Invoices are printed with a tear-off payment slip at the bottom and also include a return envelope for your customers to mail back their payment.

Note: You'll need to buy stamps before you can send invoices via regular mail.