After a payment as been made you can view the receipt by clicking the Finance Tab>Invoices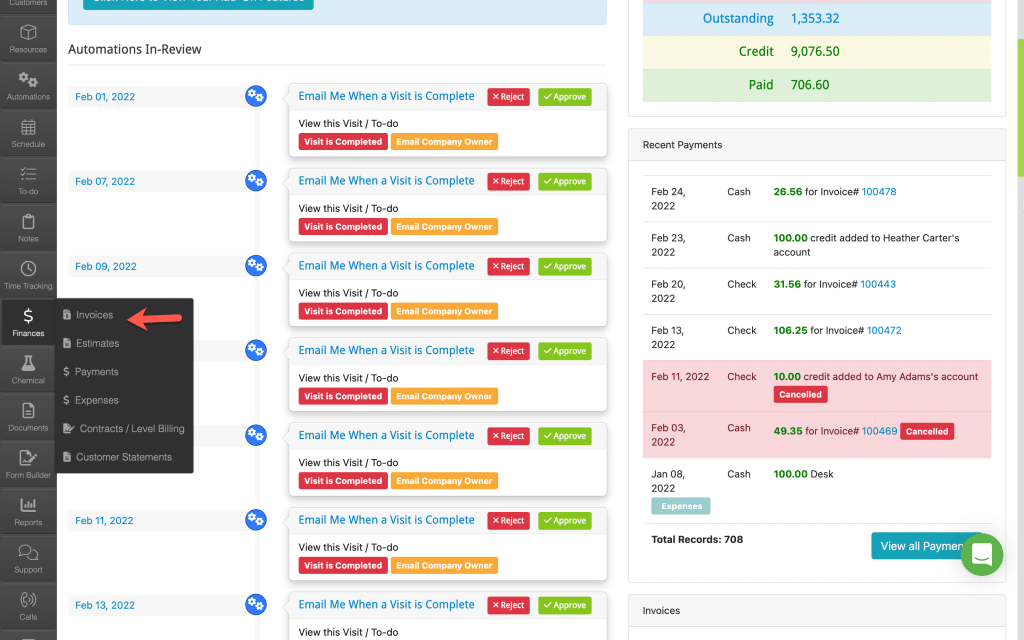 Once on the invoice page, select the "Paid" filter to show the invoices that have been paid.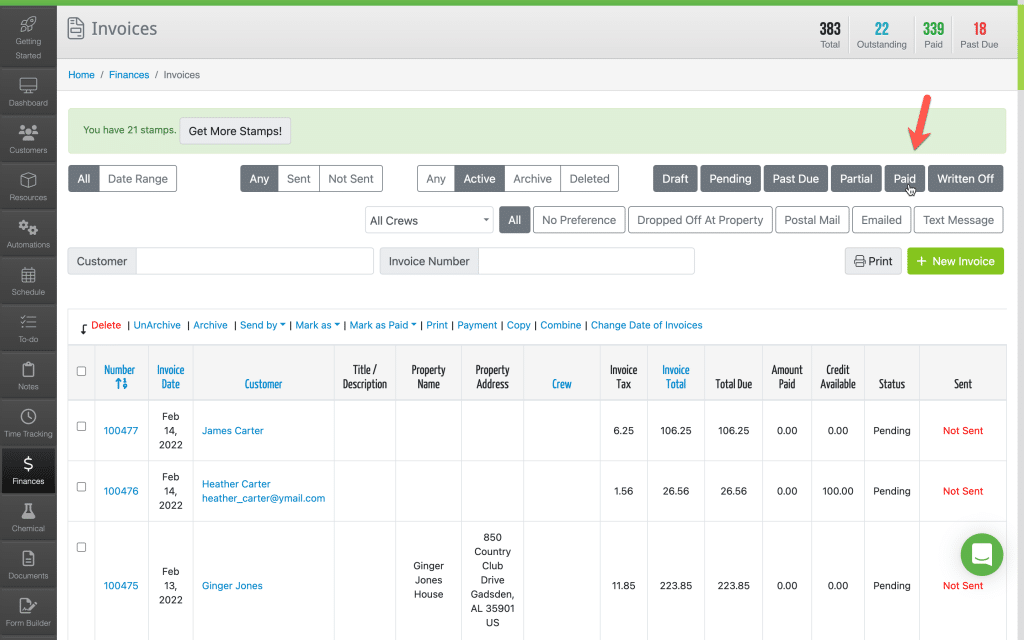 Find the invoice you want to view the receipt for and click the magnifying glass for it.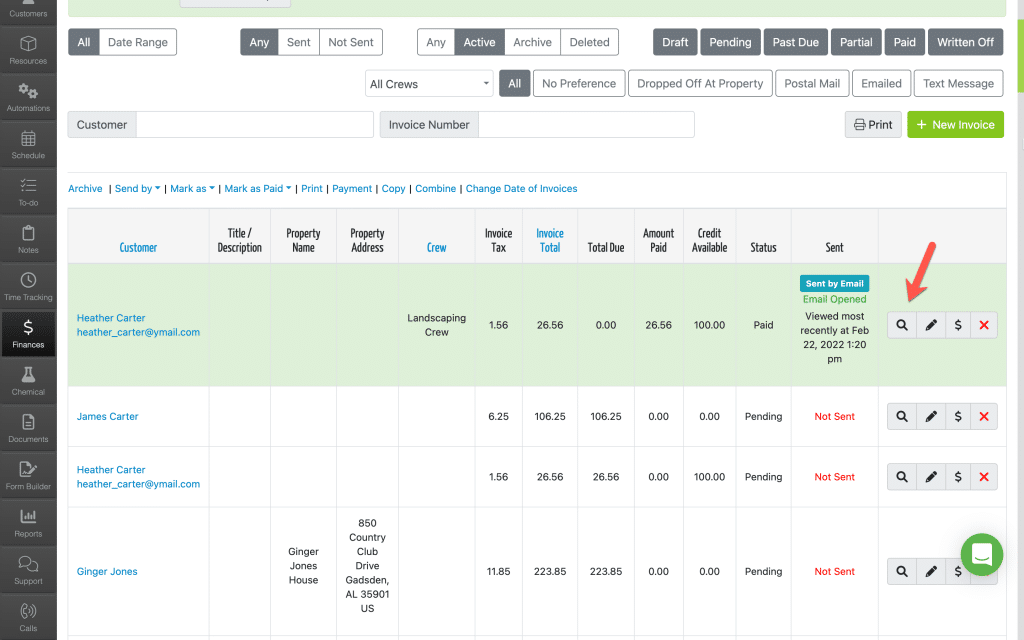 You can then see the amount paid and anything thats still due for that invoice.