On the main schedule page there are several different pages.
After the different schedule views you have the All Events page.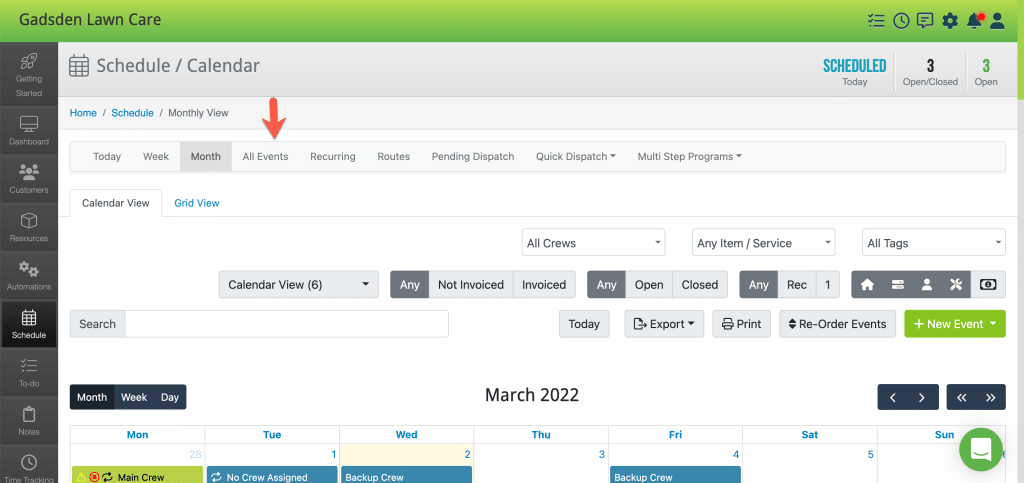 Recurring Events Page
Routes Page
Quick Dispatch
Multi-Step Programs
You can also filter the calendar by crews, items & services, tags, invoice status and more.
You can reorder and add events.
Last, you can export a CSV file or print the schedule.