If you want to see the schedule for a specific crew, you can filter the calendar.

You can do this on each schedule view page.

To do this, go to your "Schedule" tab>Schedule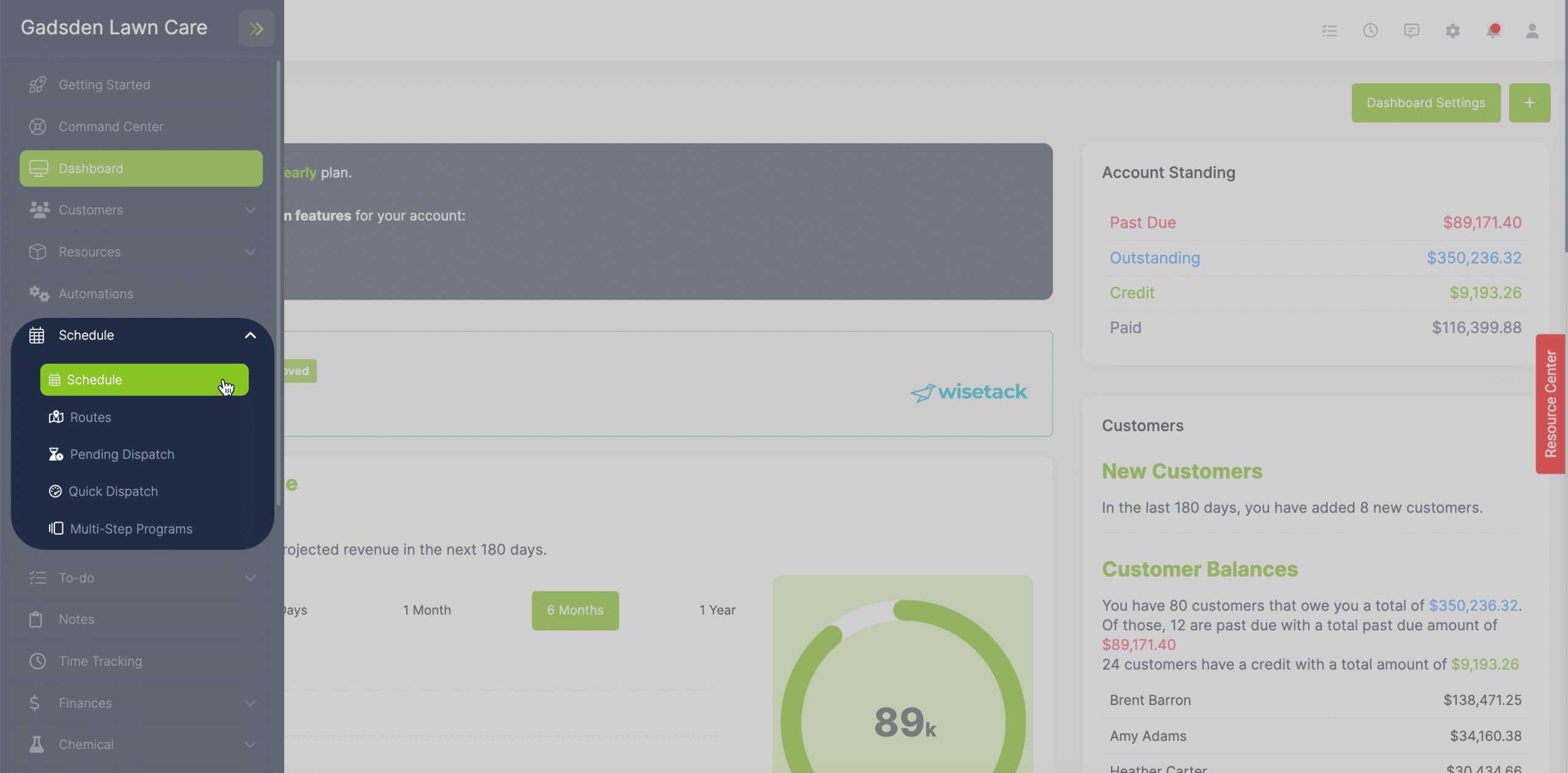 On any Schedule view page you will locate the "Crew" drop down and select the crew you want to view the schedule for.

Monthly, weekly, and daily view schedules will have the crew drop down here: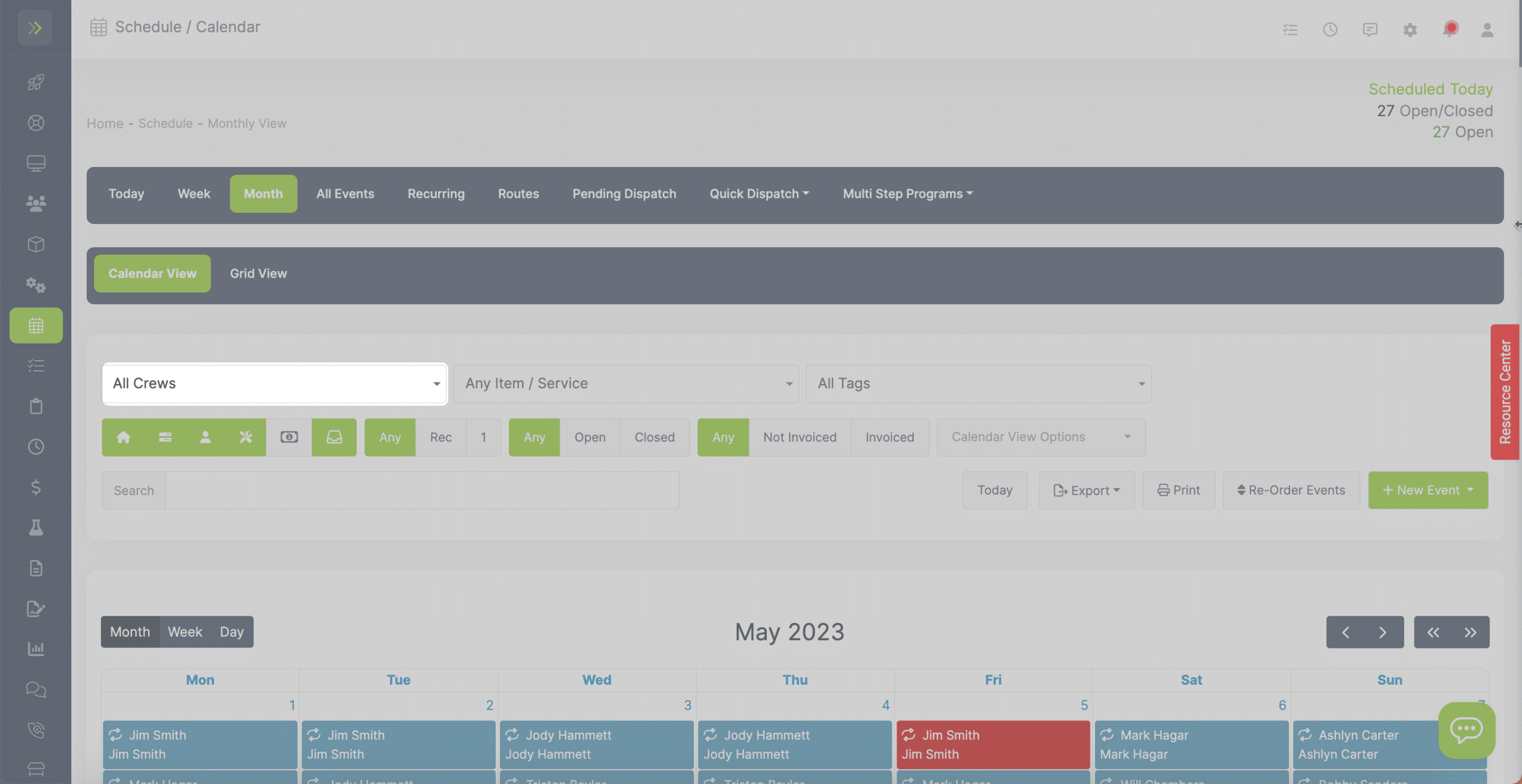 For the Grid View schedules, you can "Group" the visit by crew.