Once you have a multi-step program template created, you can use it over and over for different customers / properties.
If you haven't created any templates you can learn how to do that here
To use the multi-step program templates click the "Schedule" Tab. Once on the schedule screen, click "Multi Step Programs" then click "Multi Step Programs"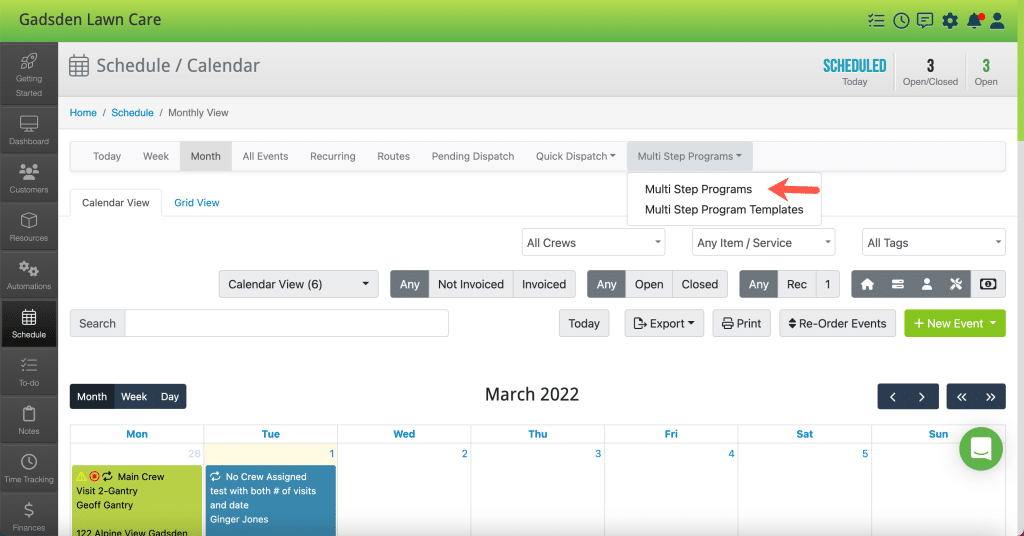 Once on this screen, in the middle of the screen where it says "Step 1: Select a program template" click the checkbox next to the template you want to use.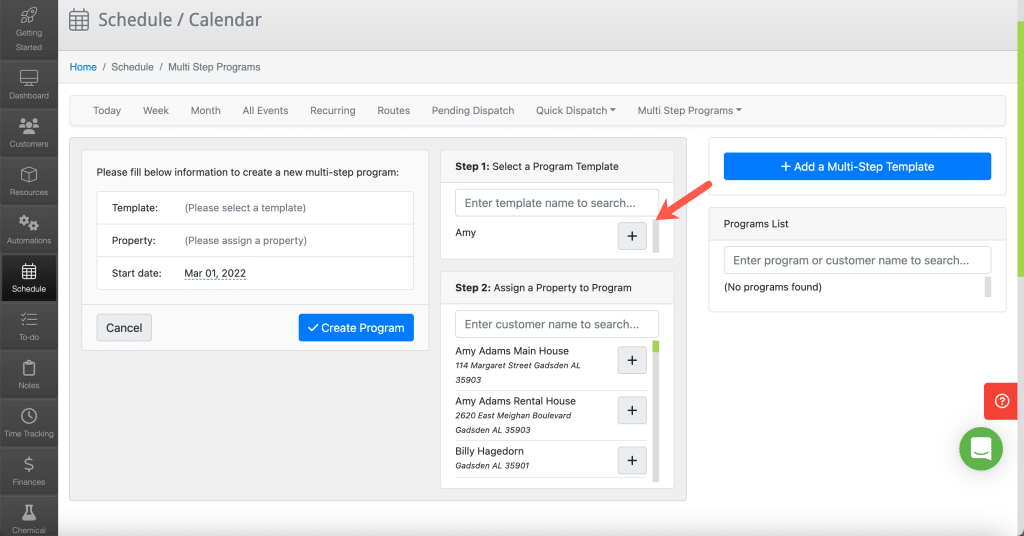 Next, below that is "Step 2: Assign a property to program". Here is where you choose the properties you want to assign to this multi-step program. You can choose as many as you'd like.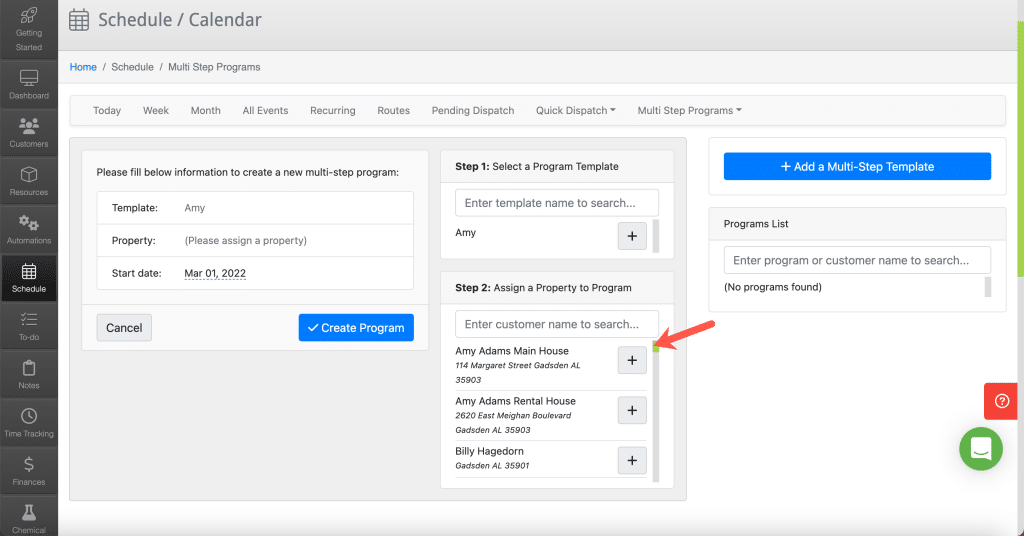 Finally, once you have chosen all of the properties you want for this multi-step program, click the blue "Create Program" button.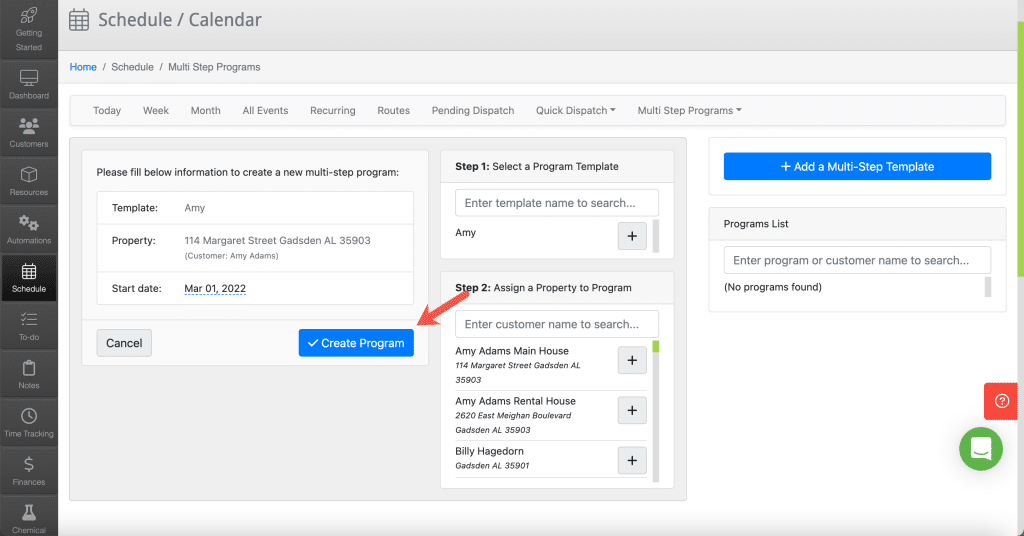 Once you have created the Program you can review it and then either click "Save" it to use later or click "Save & Generate Visits" to add the visits to your schedule.