If you would like to view any active time clocks or need to clock in or out one or multiple employees, click the Time Tracking Tab.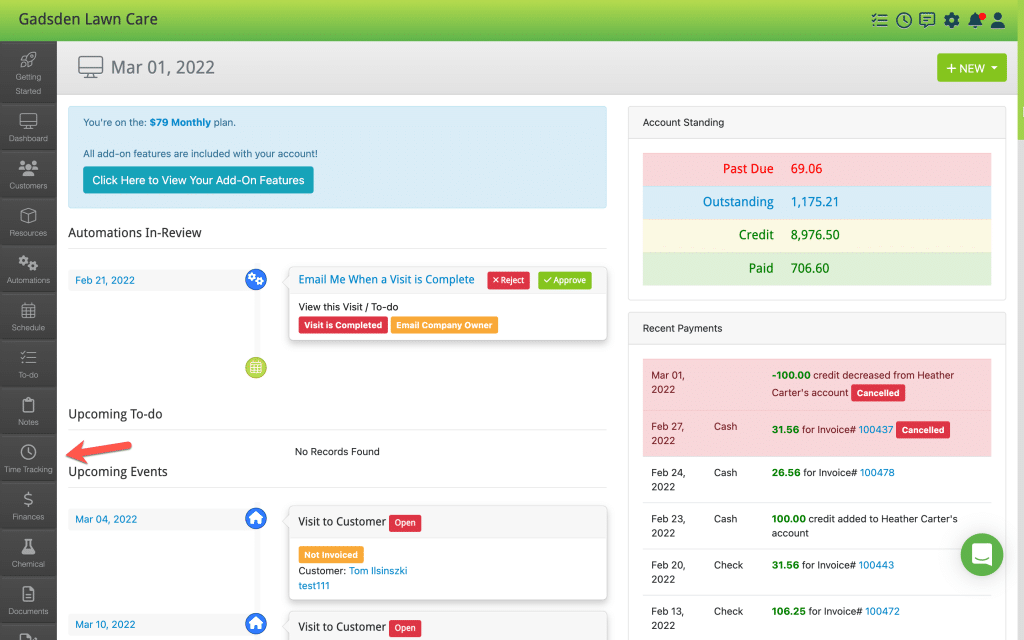 If your employees are clocked in, you will see a start time and a blinking blue dot.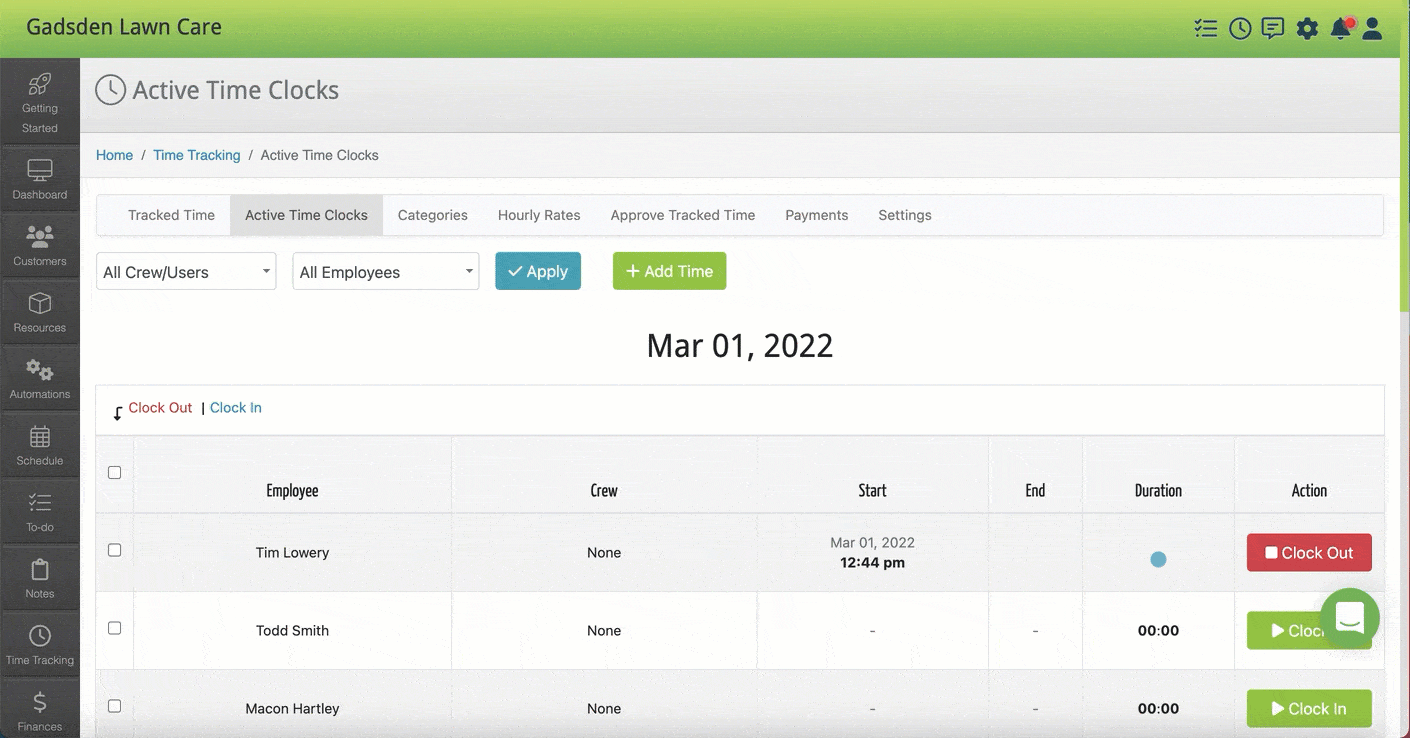 If you need to clock in an Employee or Employees you can click the green "Clock In" button.
You can also check the boxes and click clock in to clock in more than one employee at the same time.