Time Tracking Categories are used to categorize tracked time.

This is because you might pay different hourly rates for different types of work or breaks.

To view, edit, or add Time Tracking categories go to the Time Tracking Tab.

Once On the time Tracking tab, click the Categories Tab at the top.



On this page you will be able to edit and remove any categories you have added and you can also create new ones.

To edit a category, click the pencil button.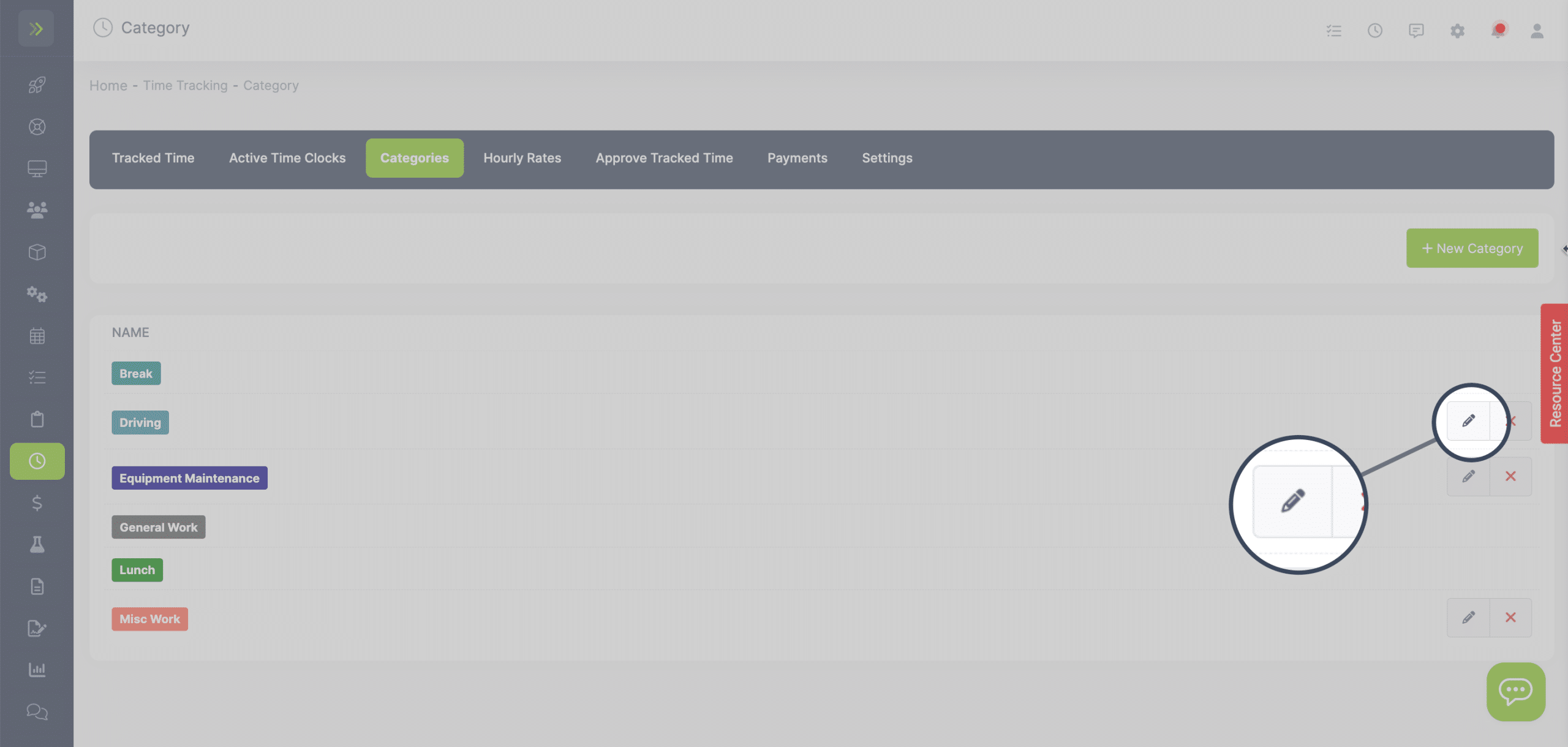 To delete a category, click the red "x" button.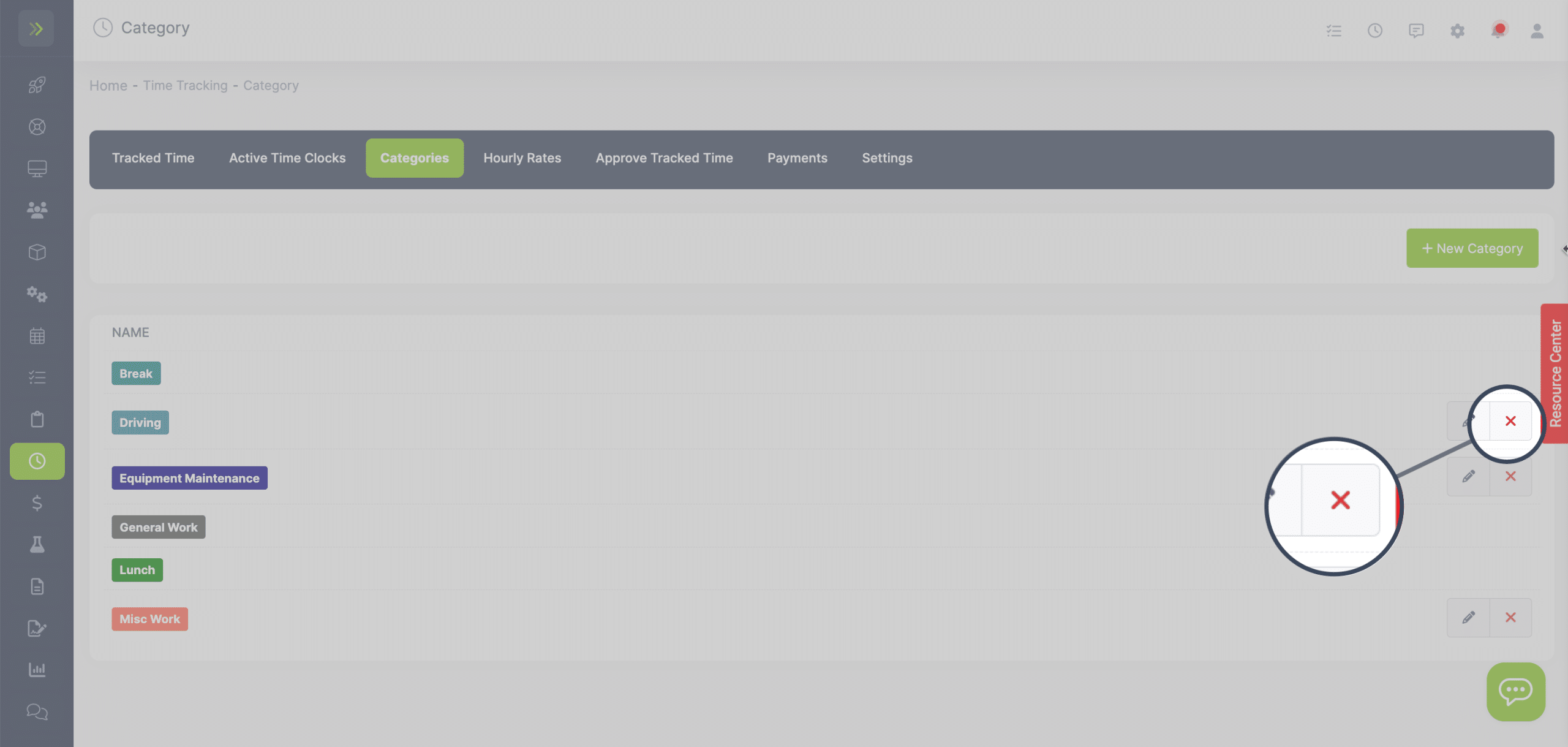 To create a new category click the green "+ New Category" button.

A pop up will appear for you to name the new category and choose a color for the category.



Once complete, click the blue "Create" button to save the new category.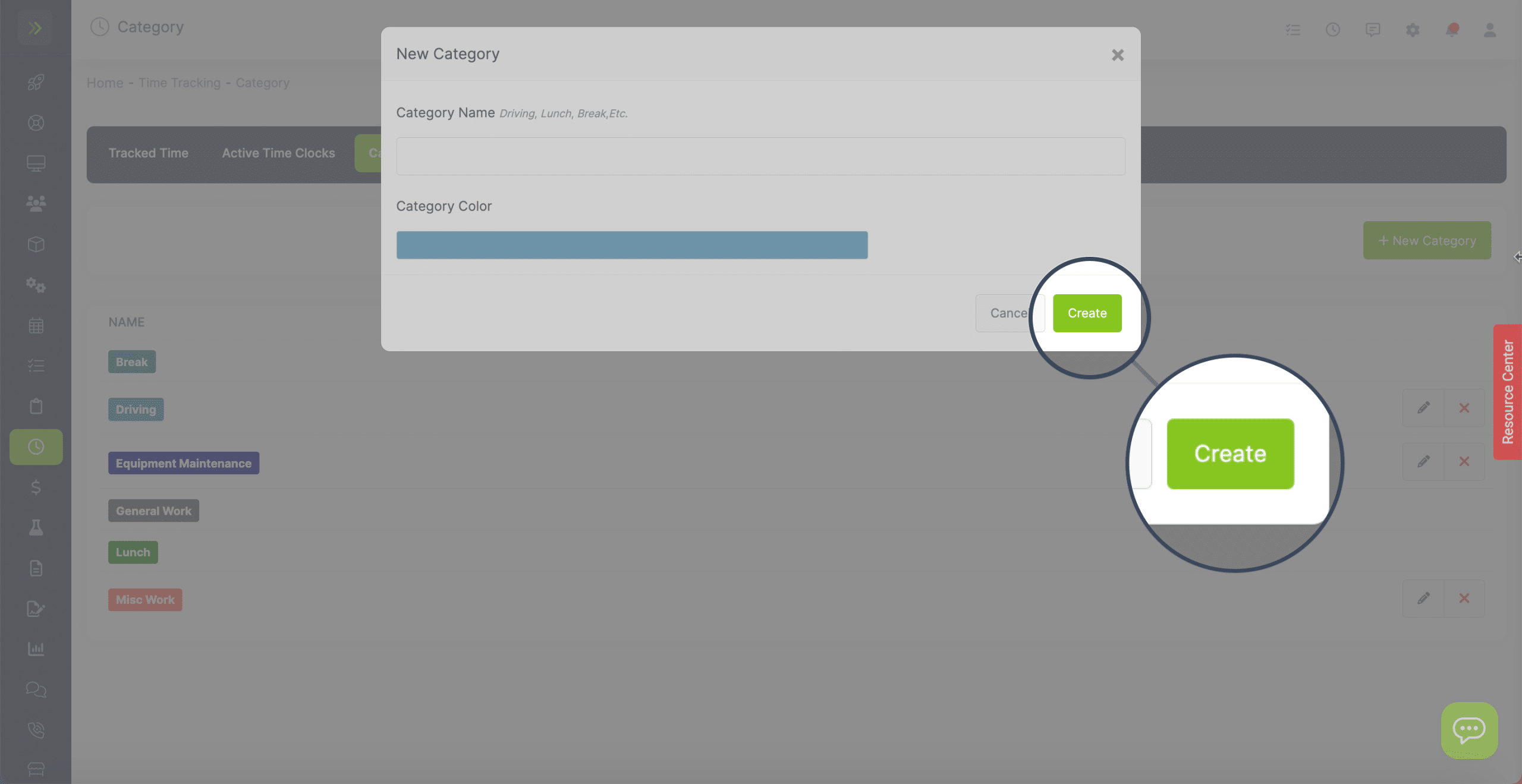 You will use these categories to set hourly rates for your employees.

To learn how to do that, click here.