After you enabled the ACH add-on feature your customers need to connect their bank account in their customer portal before they can pay via ACH.
Add Bank Account Details
Adding bank account details can happen in two ways:
1) Your customer needs to connect their bank account in their customer portal
(This is the preferred method)
Please ask your customer to visit their client portal and click "My Profile"
In order for the system to allow your customer to add their bank information they will need to set up their login info if they have not done so.
They will need to change the "Login Required?" to yes and enter their preferred login information.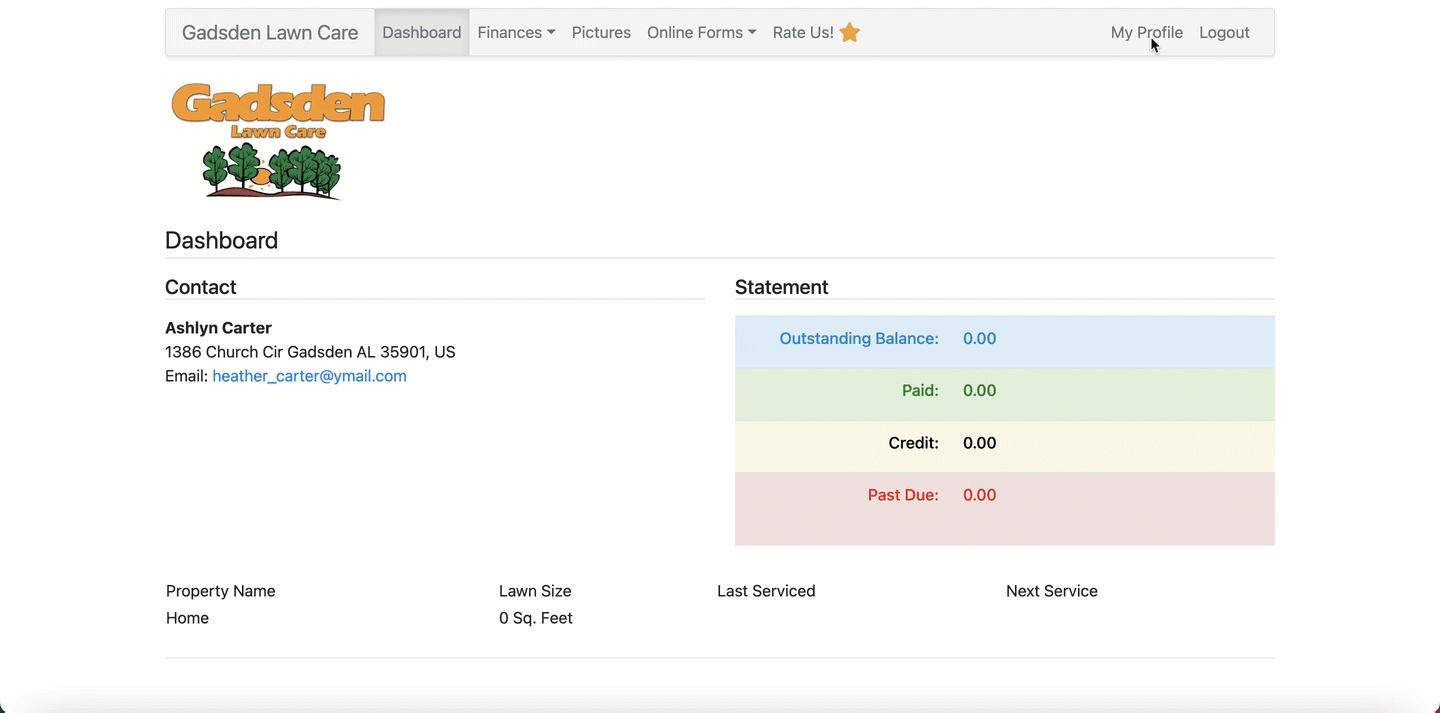 Once they have done that, they will then be able to click the blue "Connect Bank Account for ACH" button.
They will search for their bank and then be asked to login in to their bank account.

Once the customer has logged in to their bank account and given access to link it, the bank account should be connected.
They will get a success message.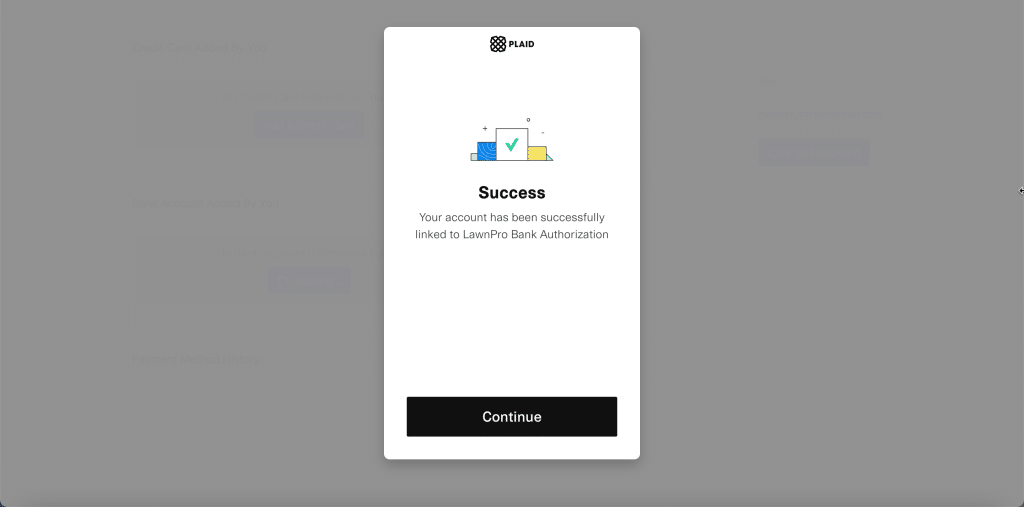 They will need to select the box in order to allow you to charge their bank account.
You will not see their bank linked if they do not have this box checked.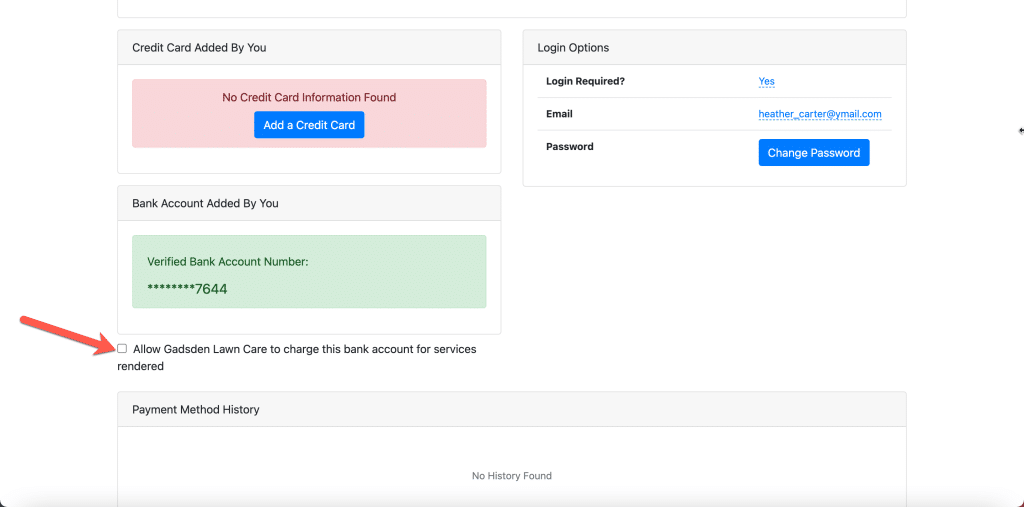 Once the bank account is link and the box is checked you will see the customers bank is linked on their customer profile and it will now be an option when paying invoices.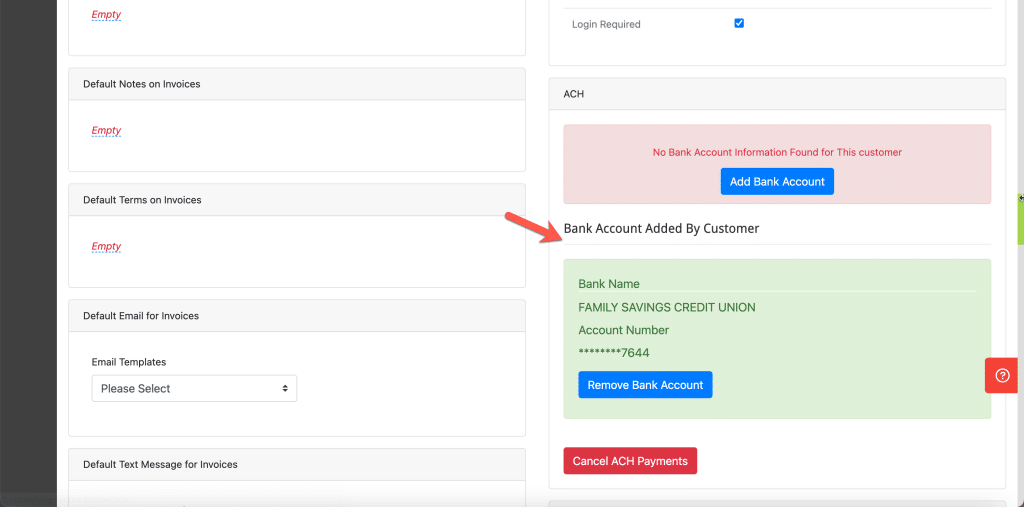 2.) If your customer is unable to add their bank account you also can add it for them.
This does require the customer to have to wait on two small amounts to be deposited into their bank account. They will need to enter those two amounts in their customer portal to verify the bank account.
Please click here to learn how to add a customers bank information for them.