Table of Contents

How a Customer Adds ACH

In order for a customer to link their ACH to pay with a bank transfer, they will need to go to their client portal.

They can get to their portal by clicking a link to an estimate or invoice you have sent them.

Once in their client portal they will click "Profile" at the top right.

They will then see the "Connect Bank Account for ACH" button.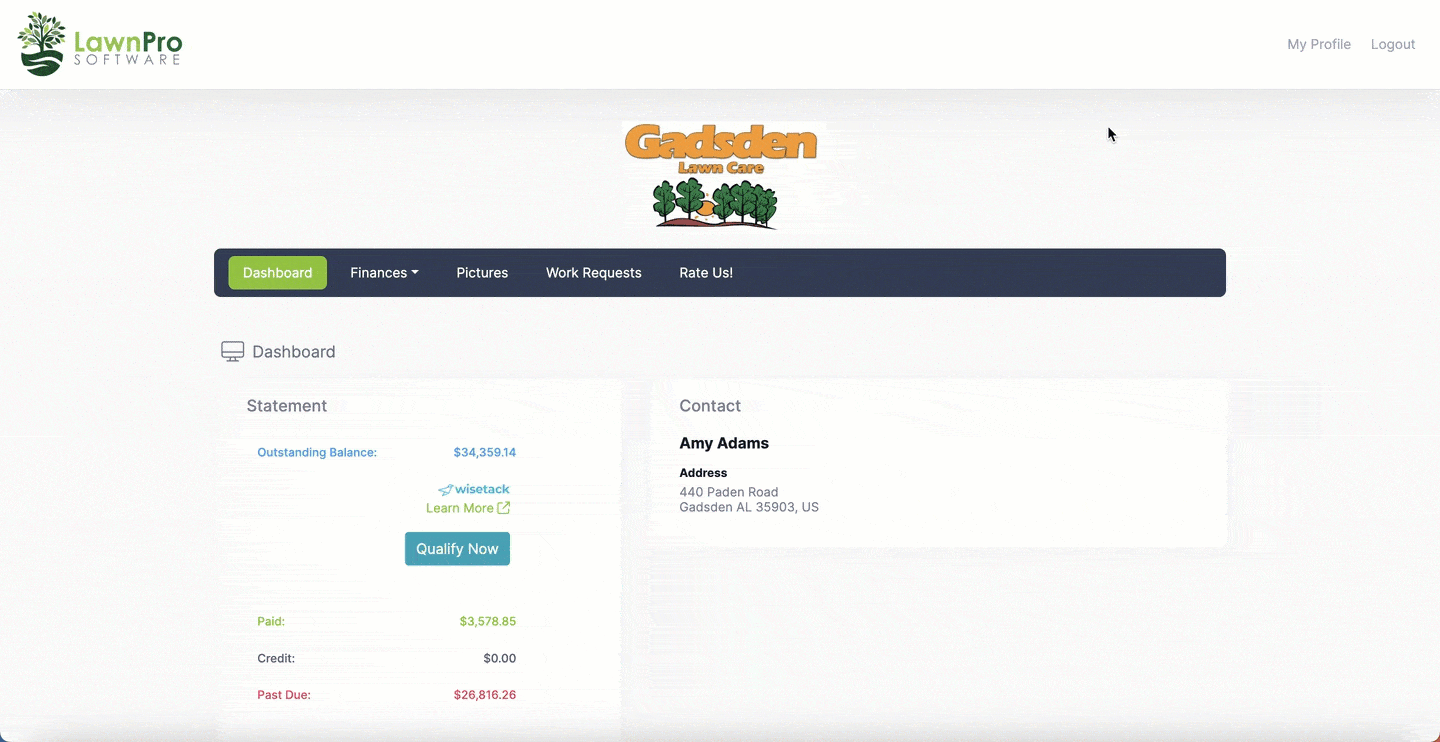 Note: If the "Connect Bank Account for ACH" button is greyed out and cannot be clicked, they need to check the box to require login and set up their login information.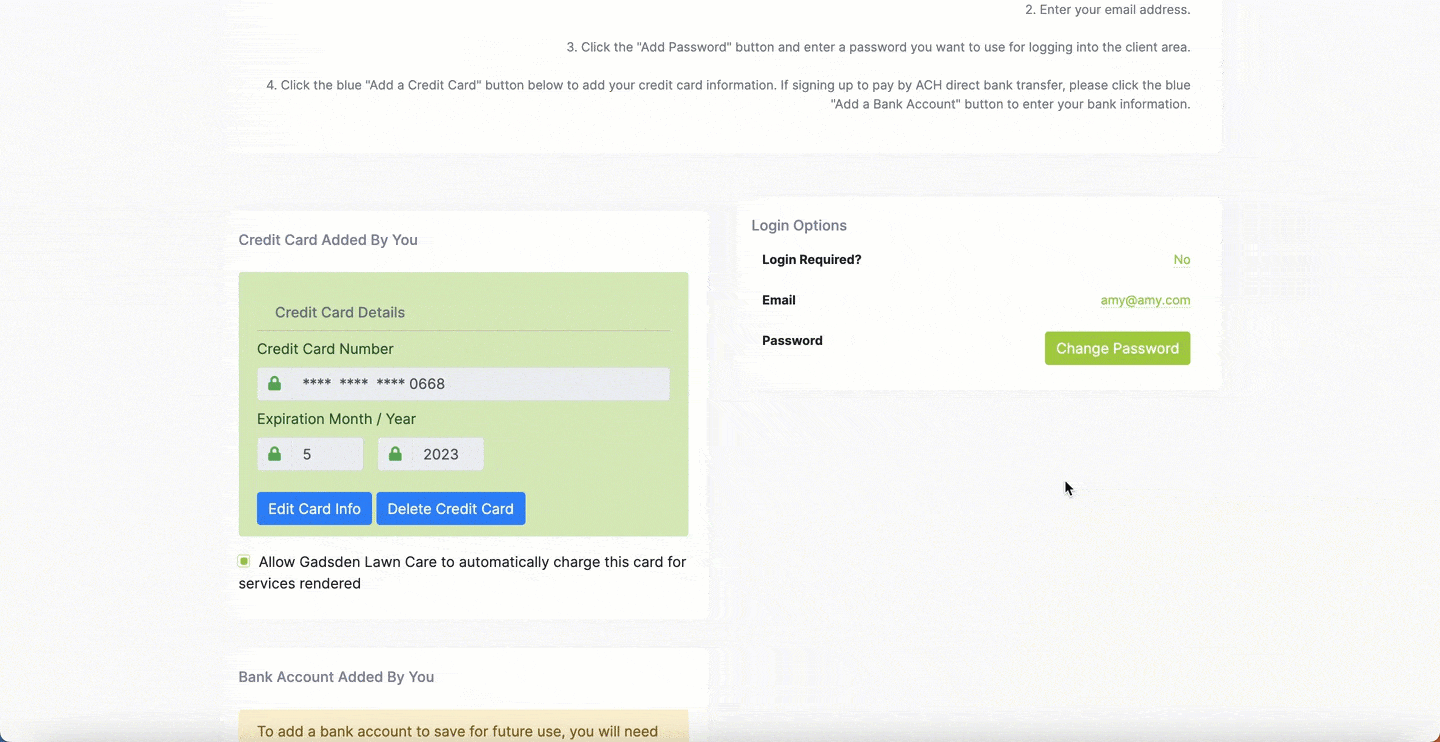 How to Add ACH for a Customer
If your customer is having issues linking their bank or simply wants you to set it up for them, you can do that by going to the customer tab>customers.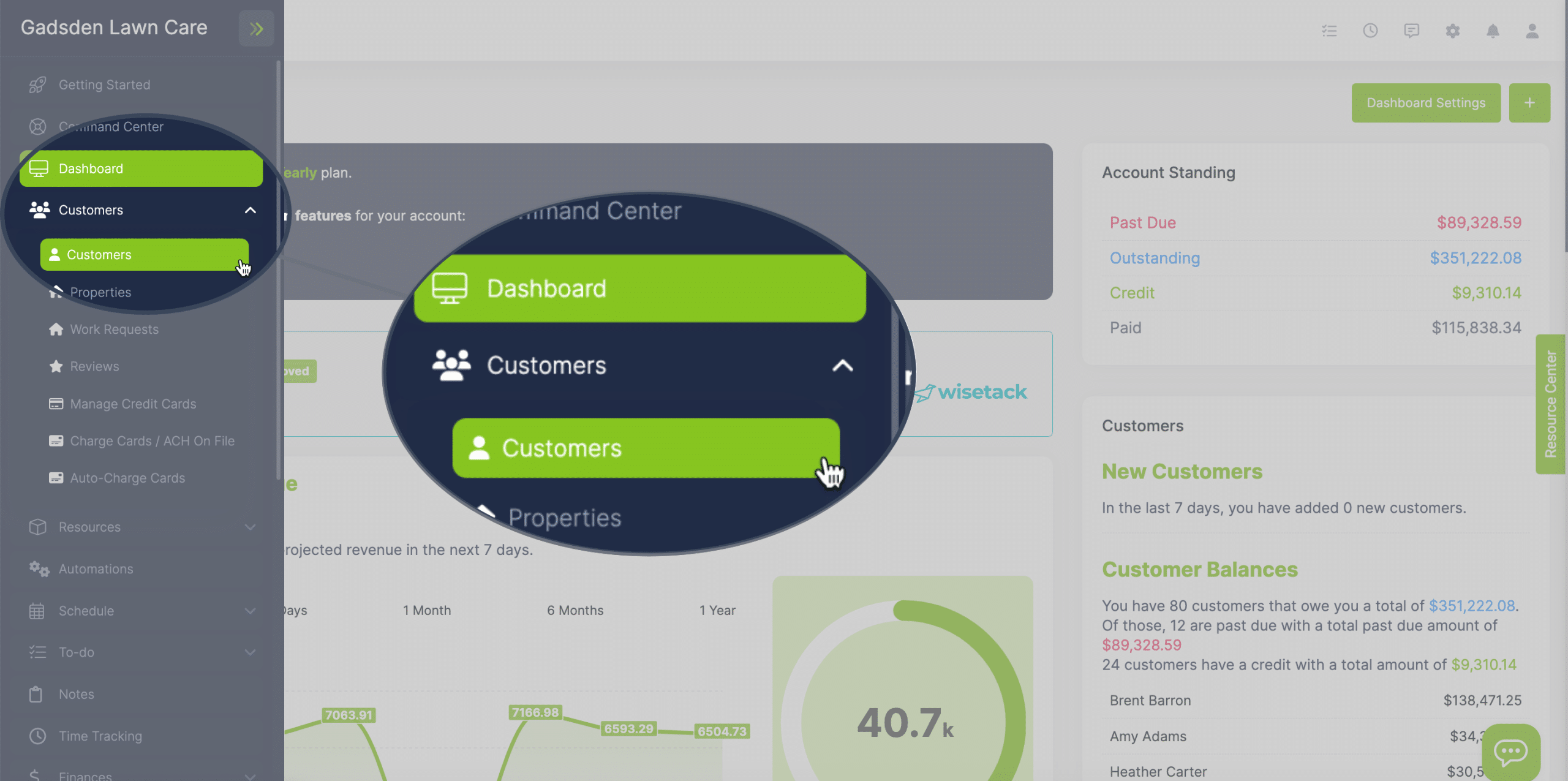 Search for the customer you're adding the bank information for.

Click the pencil button for that customer.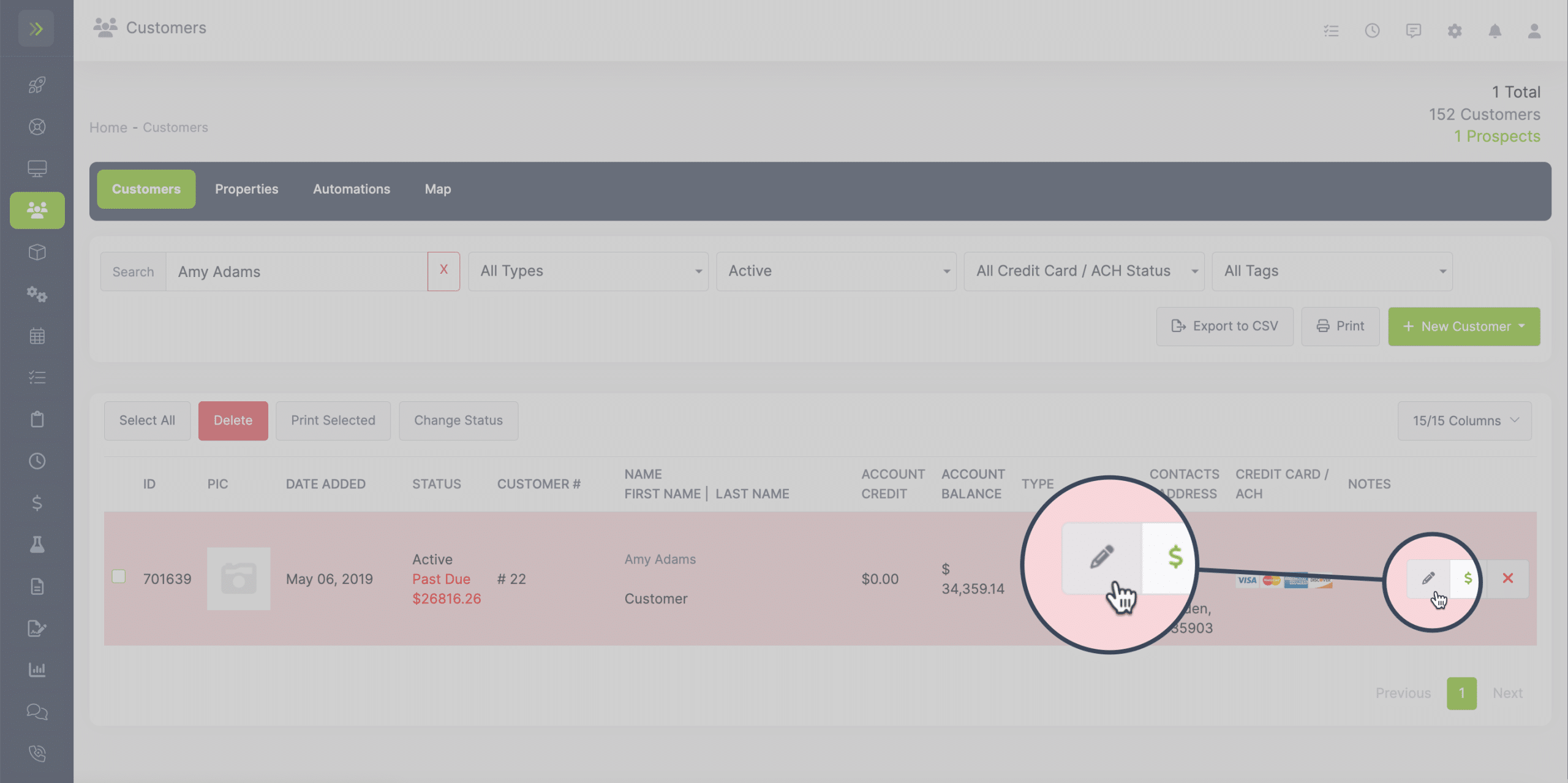 Find and click the green "Add Bank Account" button.

You will need: the routing number, bank account number, the account holder's name, the account type (individual or business) and the email they want their verification email sent to.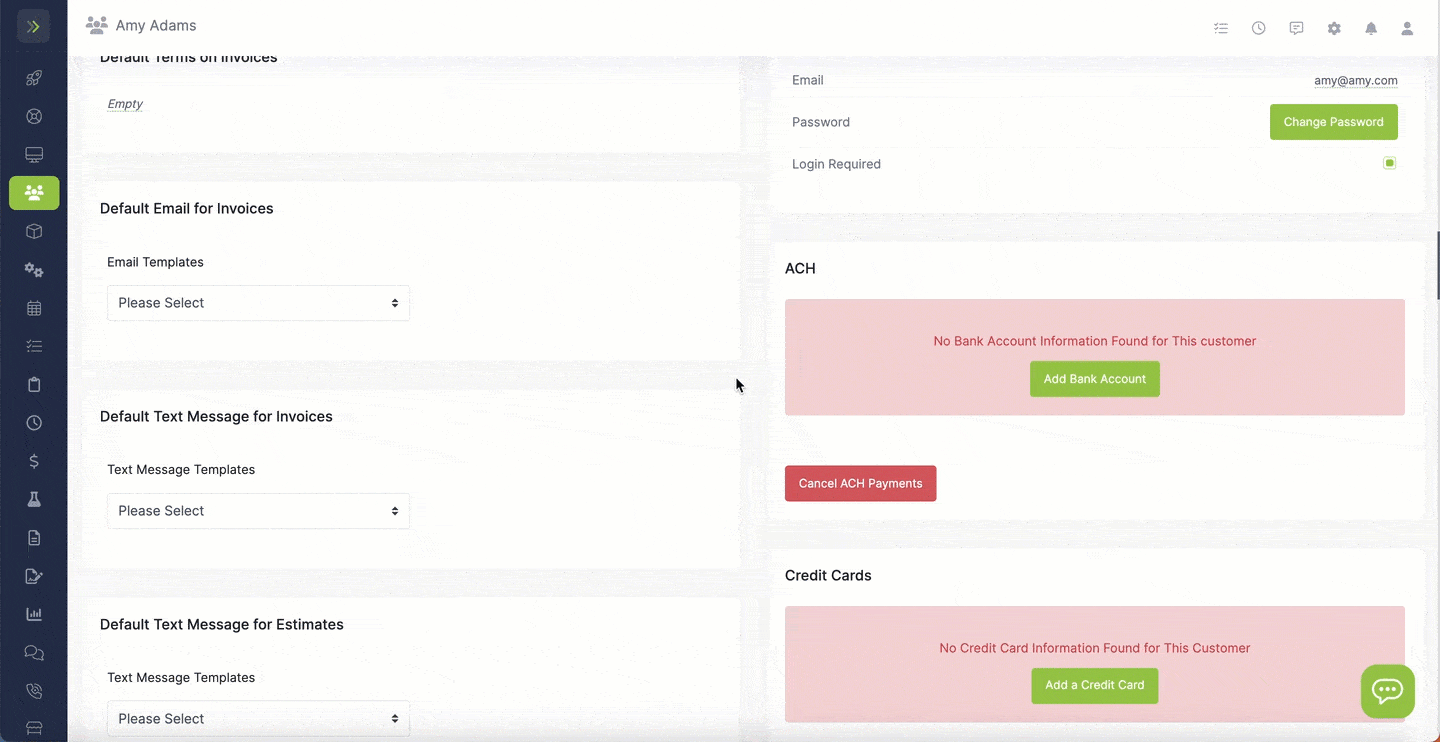 Once you enter the information the customer will receive an email to verify the bank account being added.



It will ask for the two small amounts that were deposited into the account that was added. It can take 3-5 business days for the deposits to appear in the account. We highly recommend having your customer link their account when possible to prevent delays and confusion.