Once your customer's have credit cards on file and have given you permission to auto-charge their cards, you can set up auto-charge to free up some of your time.
To do this, click the "Customers" tab then click "Auto-charge Cards"
On this page you'll see two buttons. You can edit the late fee settings and the auto-charge settings.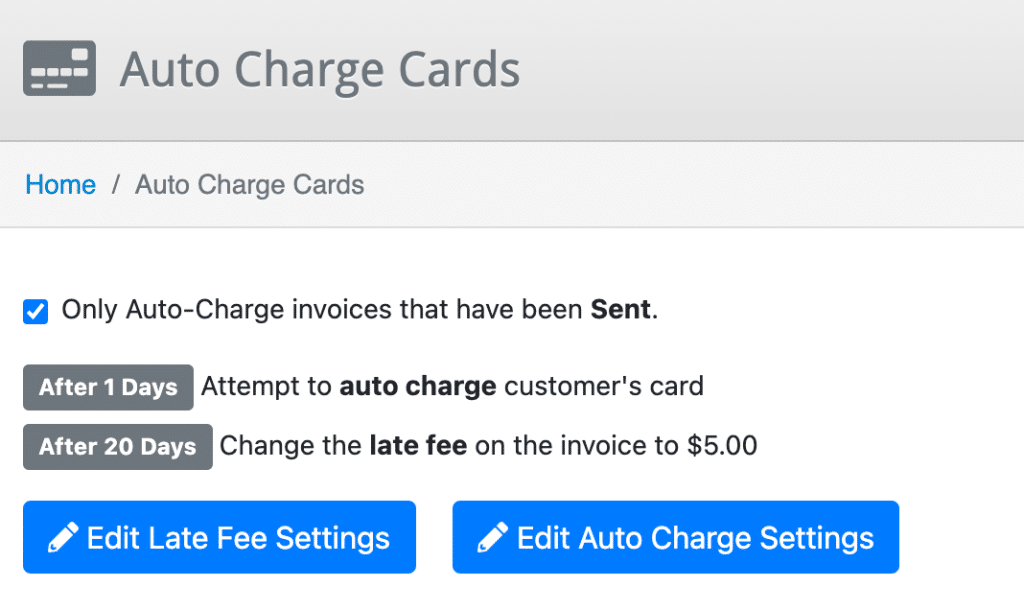 If you click on the "Edit Late fee Settings" button you can set the number of "d
After you save the late fee settings, click the back button to go back to the auto-charge screen. Then click the blue "Edit Auto-charge Settings" button. To add an auto-charge rule, click the green         "+Add Charge Rule" button.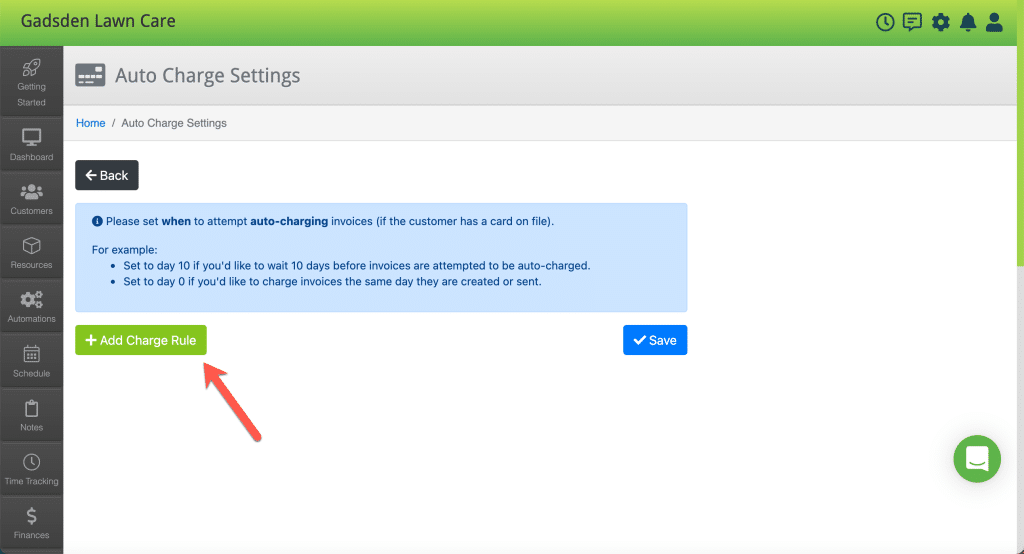 On this page you will select the day the auto-charge takes place and then click the blue "Save" button.