Once your customer's have credit cards on file and have given you permission to auto-charge their cards, you can set up auto-charge to free up some of your time.

To do this, click the "Customers" tab then click "Auto-charge Cards"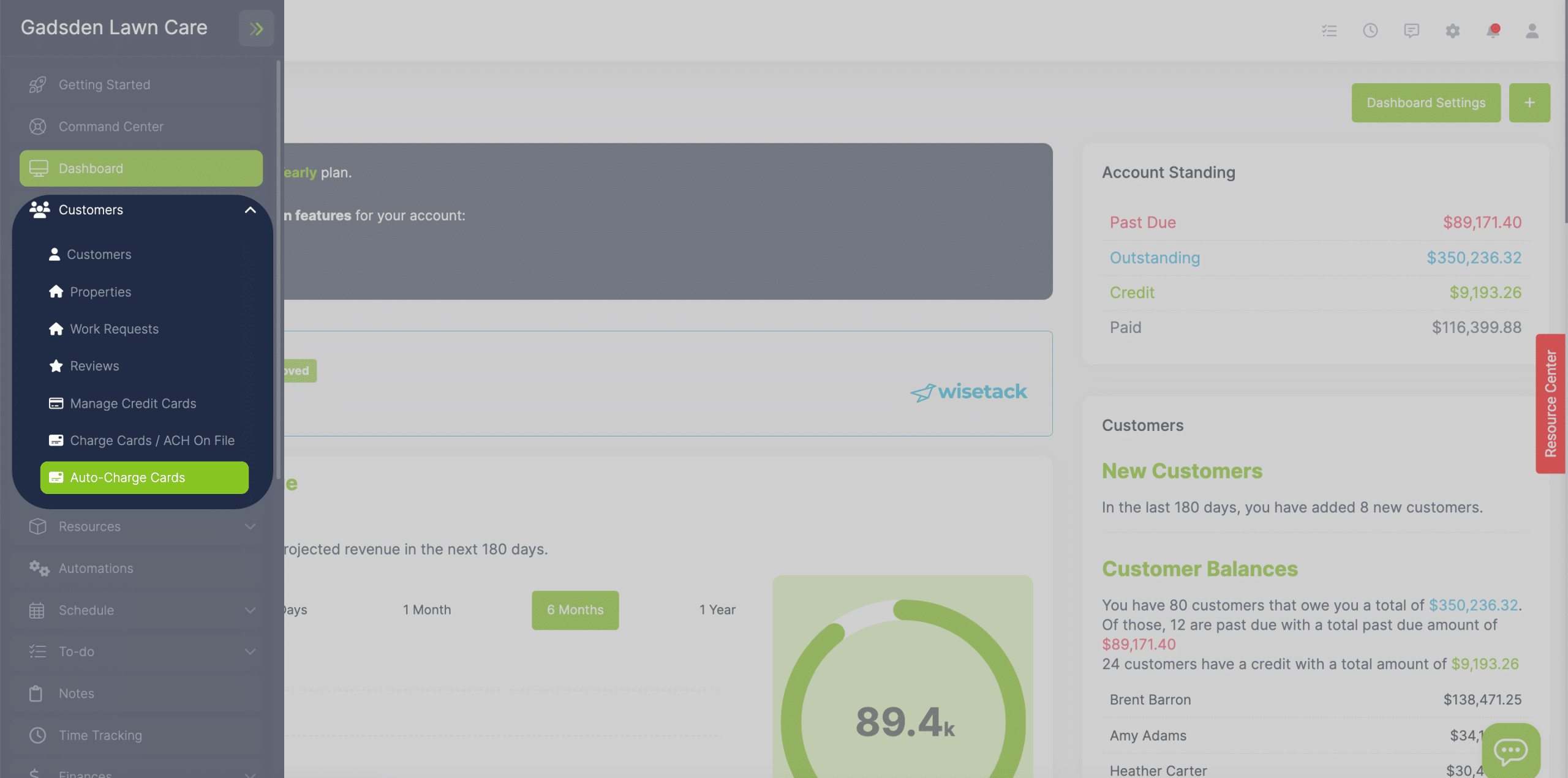 On this page, you'll see two buttons.

You can edit the late fee settings and the auto-charge settings.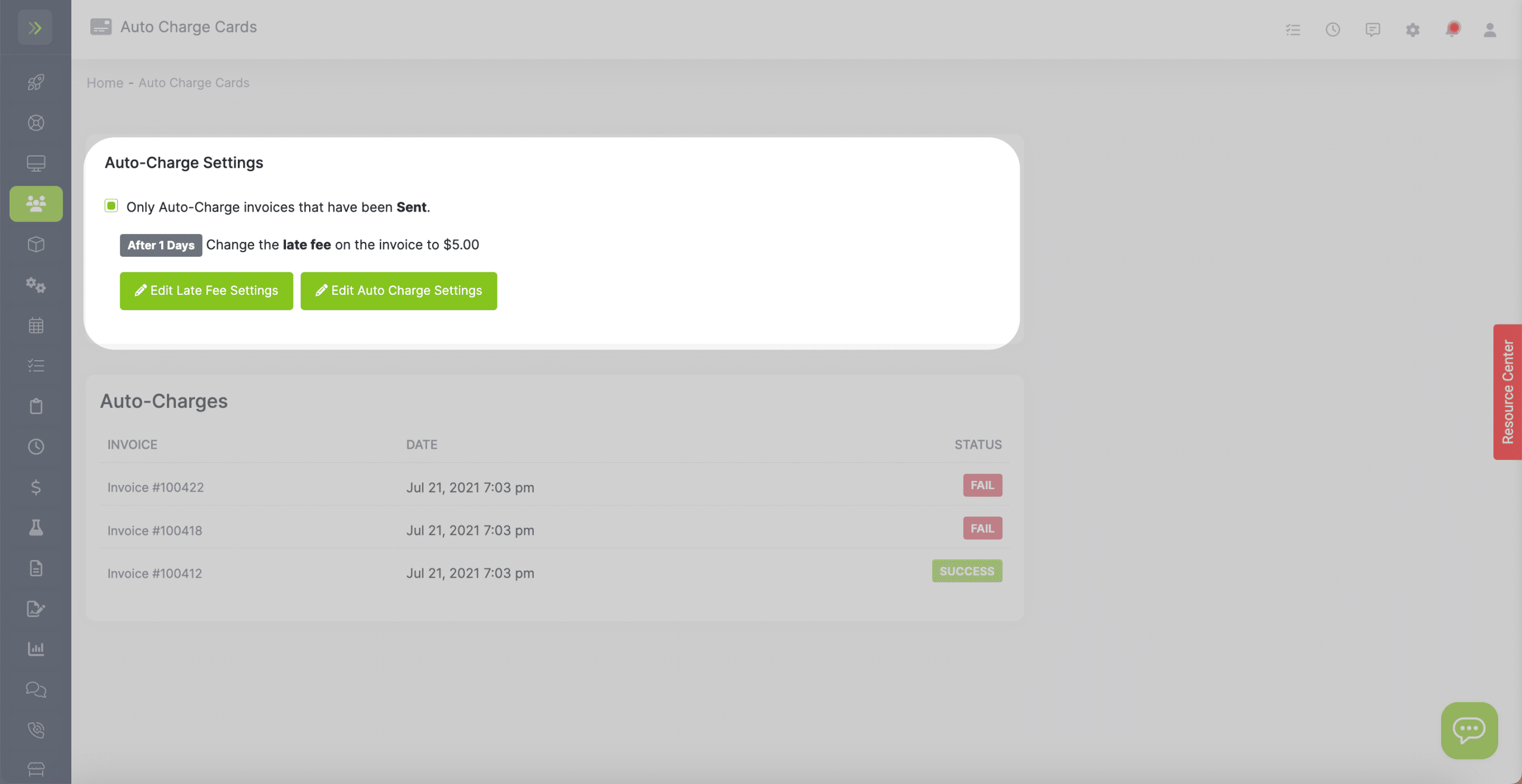 If you click on the "Edit Late fee Settings" button it will take you to your settings where you can set the number of d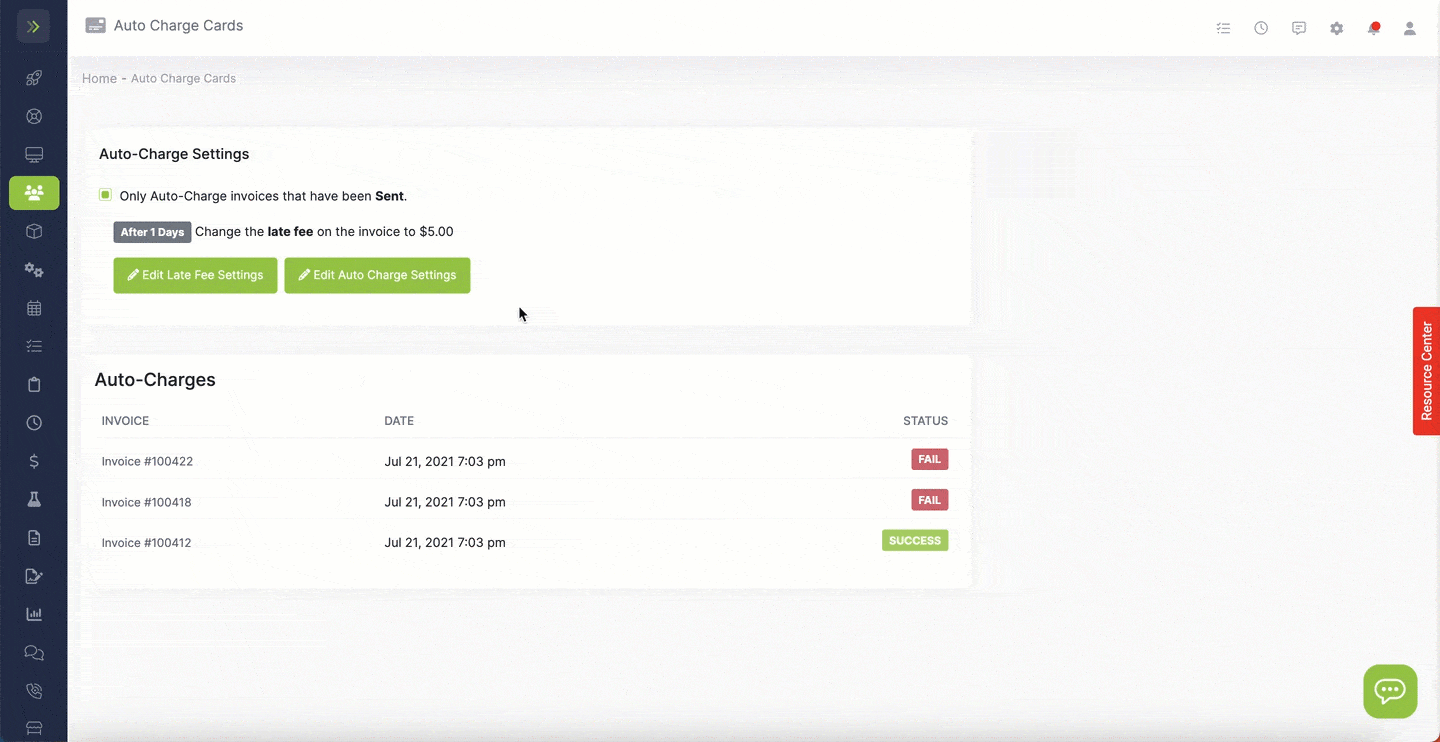 After you save the late fee settings, click the back button to go back to the auto-charge screen. Then click the blue "Edit Auto-charge Settings" button.

To add an auto-charge rule, click the green "+Add Charge Rule" button.


On this page, you will select the day the auto-charge takes place.

Set to day 10 if you'd like to wait 10 days before invoices are attempted to be auto-charged.

Set to day 0 if you'd like to charge invoices the same day they are created or sent.

Once done, click the blue "Save" button.