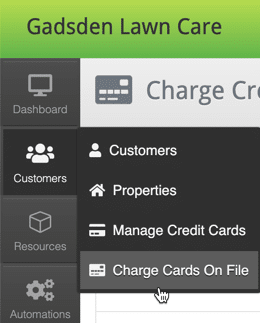 On the left menu, click "Customers", then click "Charge Cards On File".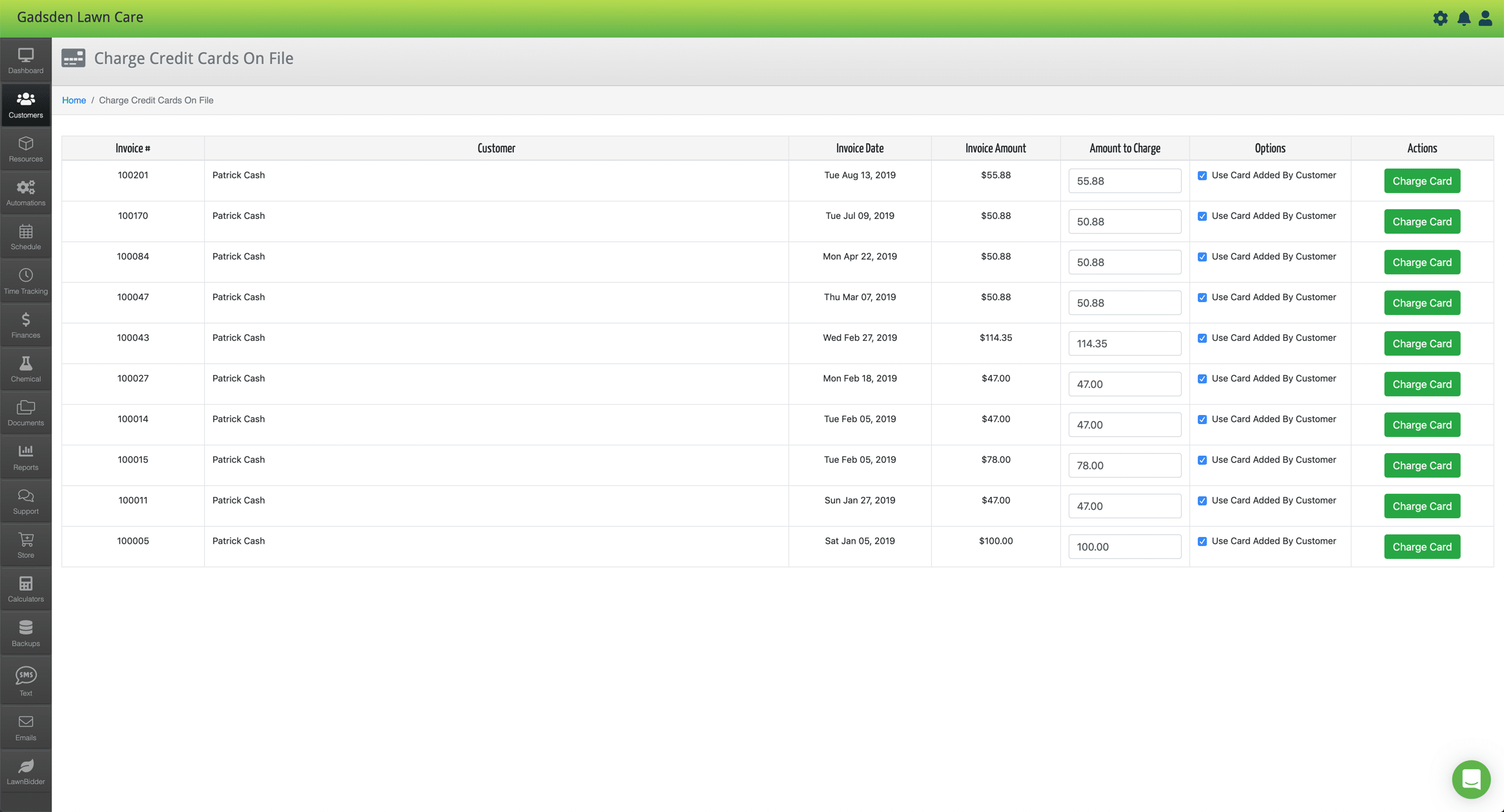 On the Charge Credit Cards On File screen you will see a list of all customers with an invoice due and a green "Charge Card" button. Click it and it will charge the customer's card the amount of that invoice. 
*If you do not see a customers name in this list you can click here to read how to have them add a card on file.