To make an item part of your inventory, you will select this box when creating a new item/service.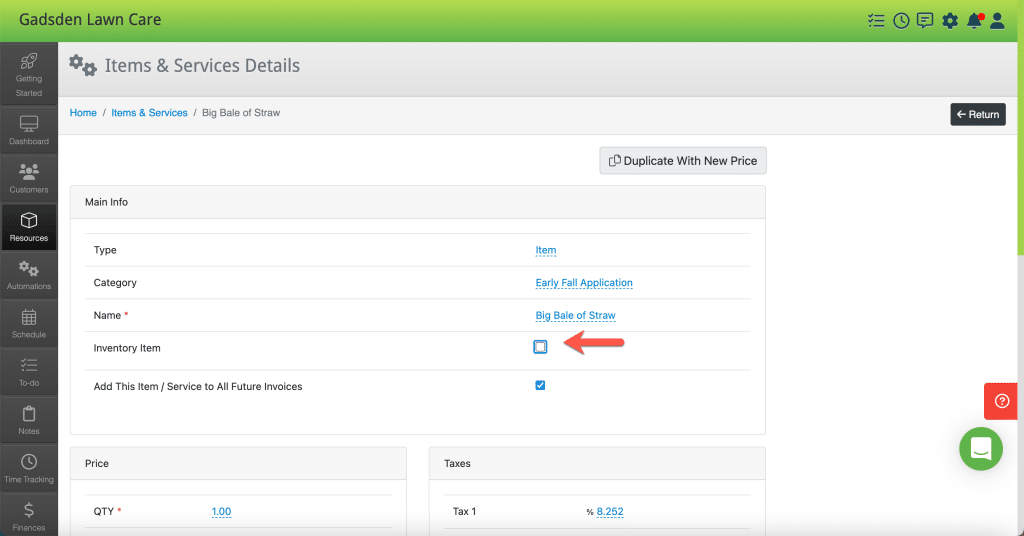 Then at the bottom of the "create new item/service" page you see the section to add information about the inventory item.
You will put how many you have on hand, the wholesale cost, and the markup amount.
The mark up amount can be a percentage or a dollar amount.
If this inventory item is tied to a vendor/supplier, choose which one from the drop down or add a new one by clicking the "+" button.

Once you save your changes by clicking the blue "Update Inventory Items" button, you can view the inventory items on the Resource Tab>Items & Services>Inventory Items tab