Once your customer has accepted an estimate, they can pay a deposit.

When they open the estimate link that you sent them via e-mail or text there will be a button to add credit to their account. This is how they will pay a deposit.

Once your client clicks the estimate link they should see this page on their client portal
They can click the "+Add Credit" button to add a deposit to their account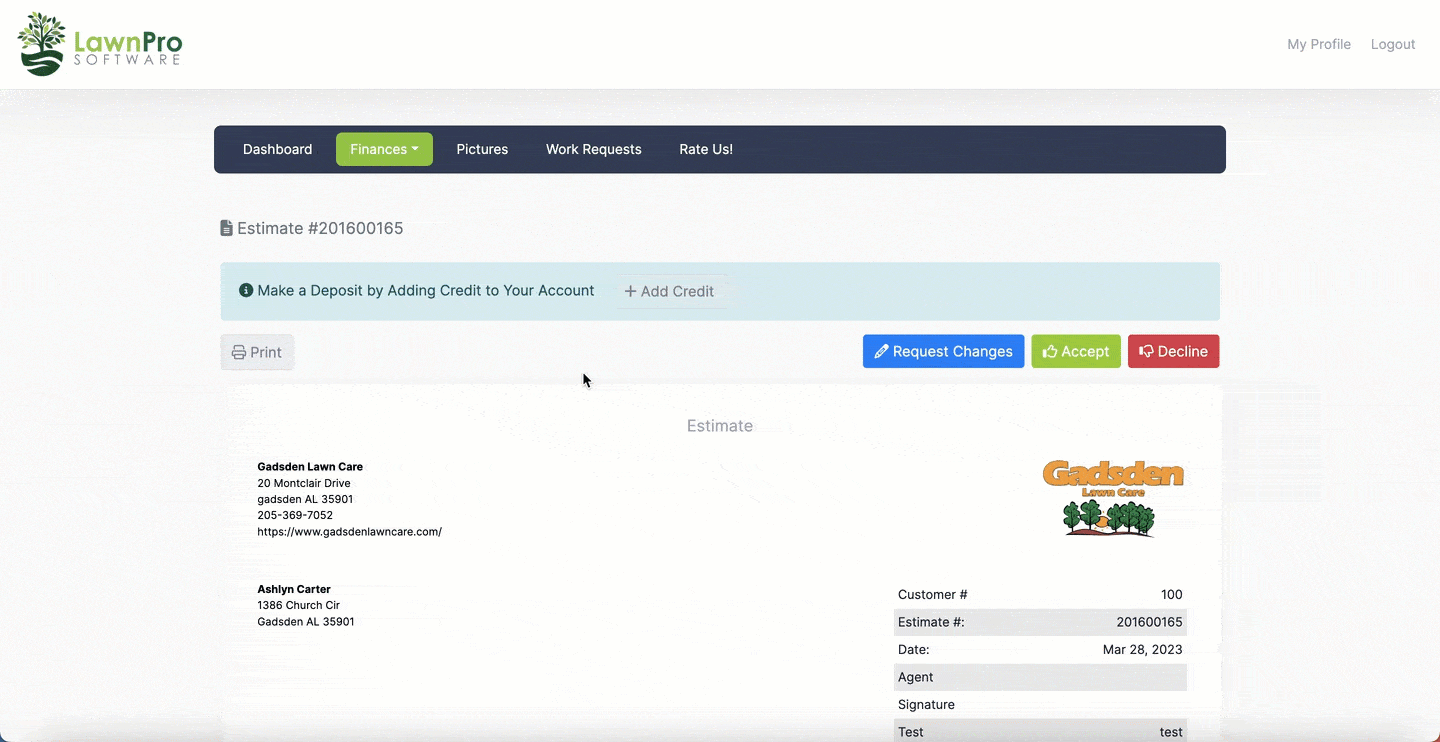 After your client clicks the "Add Credit" button they will be able to add credit by making a credit card payment.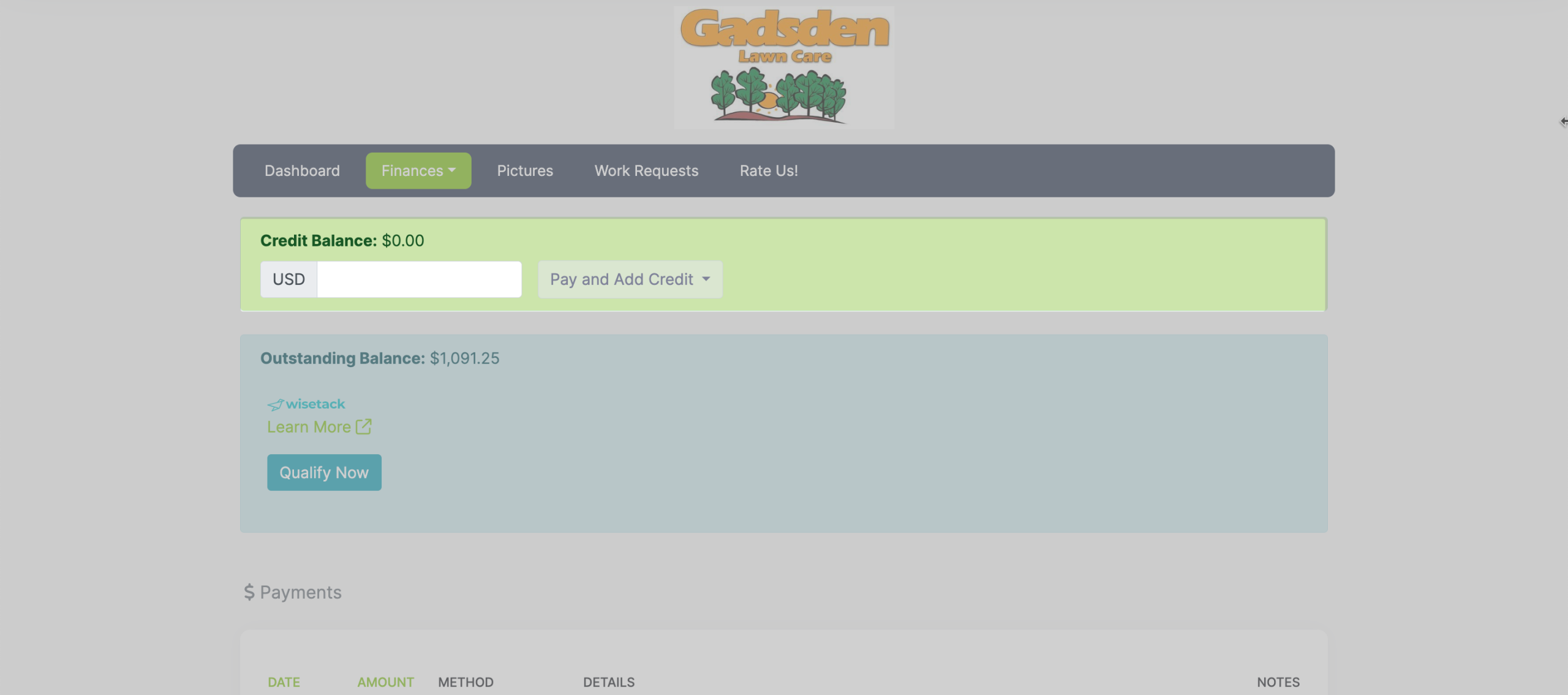 Once your client has added the deposit/credit you will be able to see it on the customer detail page in your account.

You can get there by going to your Customers Tab>Customers.

Search for the customer and click the pencil button.

You can see the credit in the account stats box on the top right.