There are three reasons a customer could have credit balance.

1. You gave them one.

2. You/They made a payment but didn't select which invoice it goes to.

3. The customer overpaid for an invoice.

It is easy to apply the customer's credit towards an invoice.

To do this, click the "Finance" tab and click "payments"

Next, click the green "Add Payment" button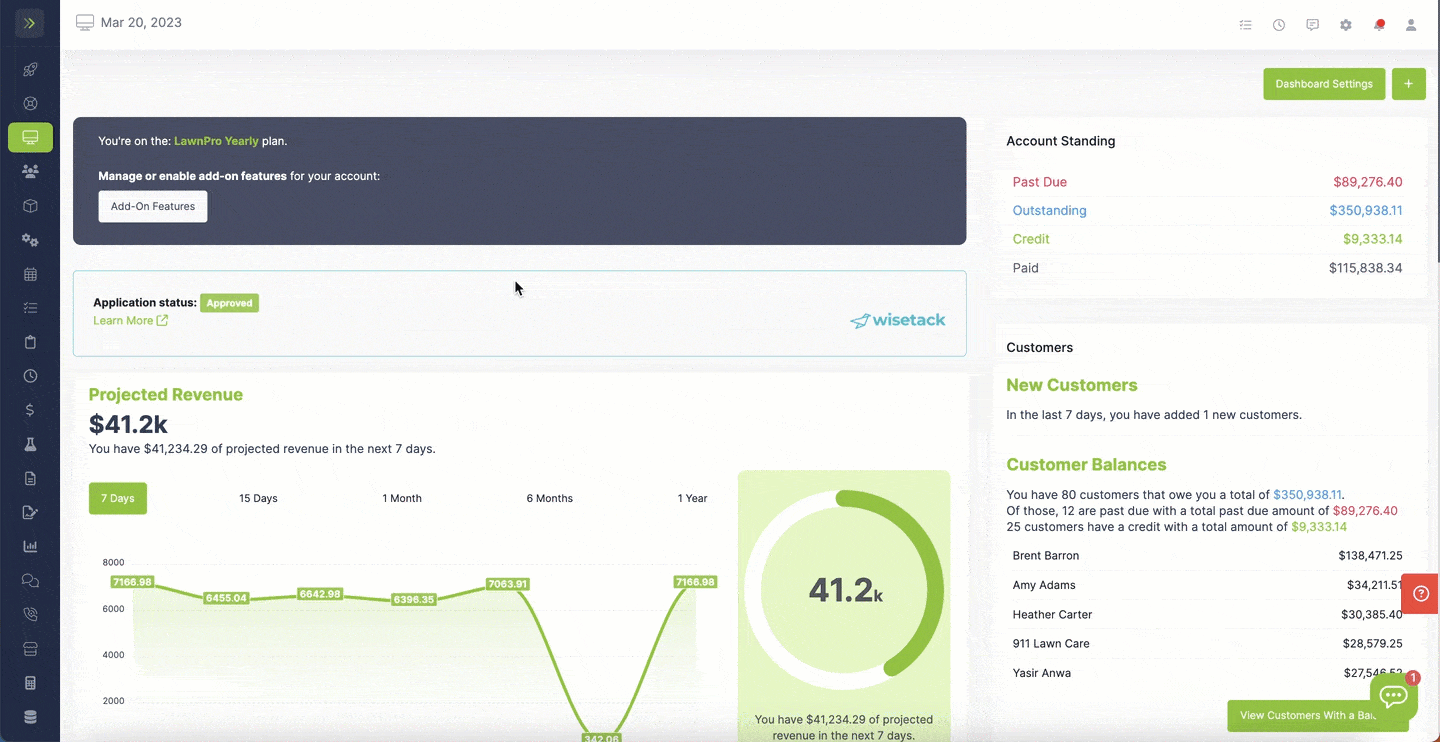 Select the customer you are wanting to apply the credit for.

If the customer has an outstanding invoice, you will see it in the "apply to" dropdown.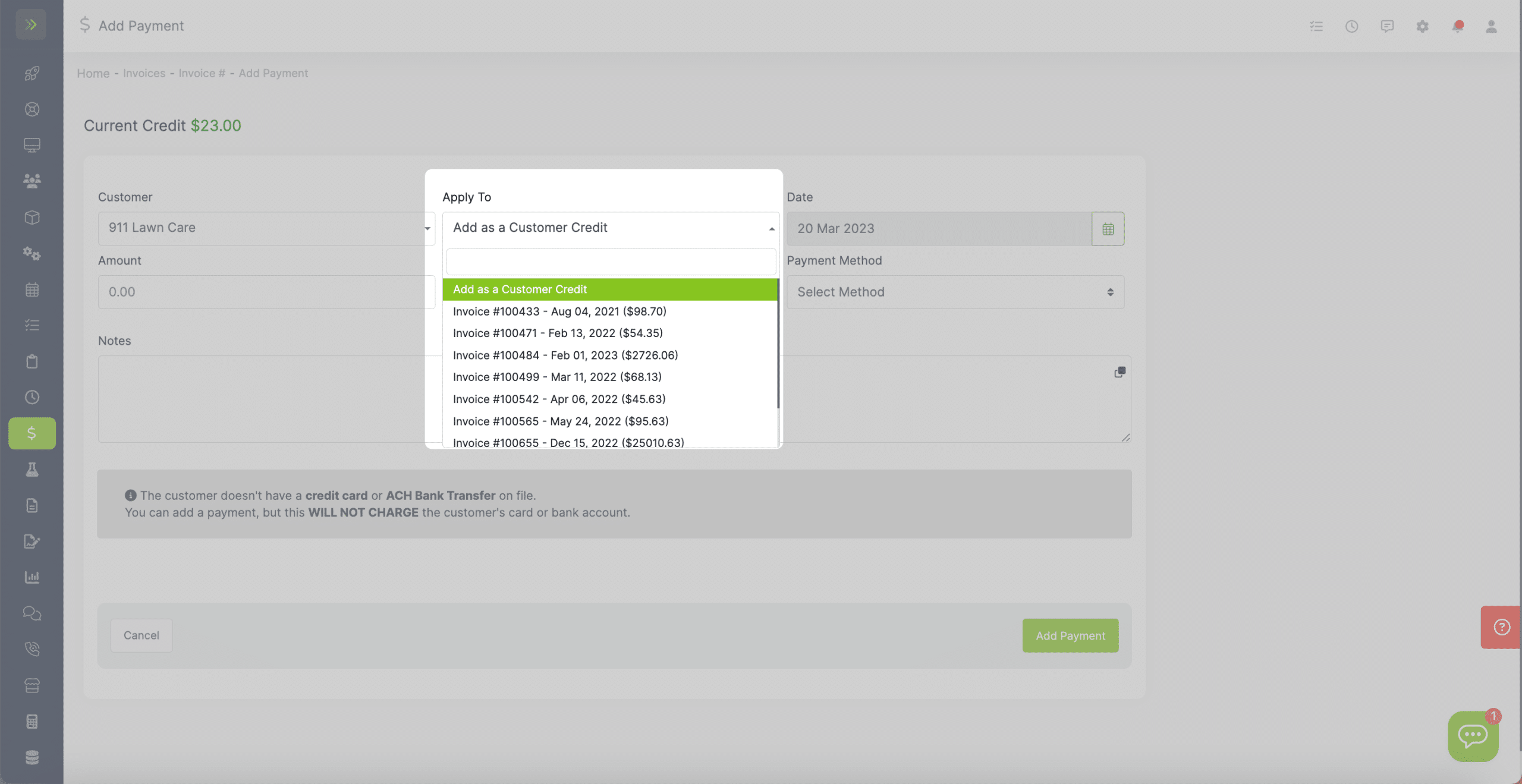 Once you select the invoice you will be able to see the amount of the customer credit here.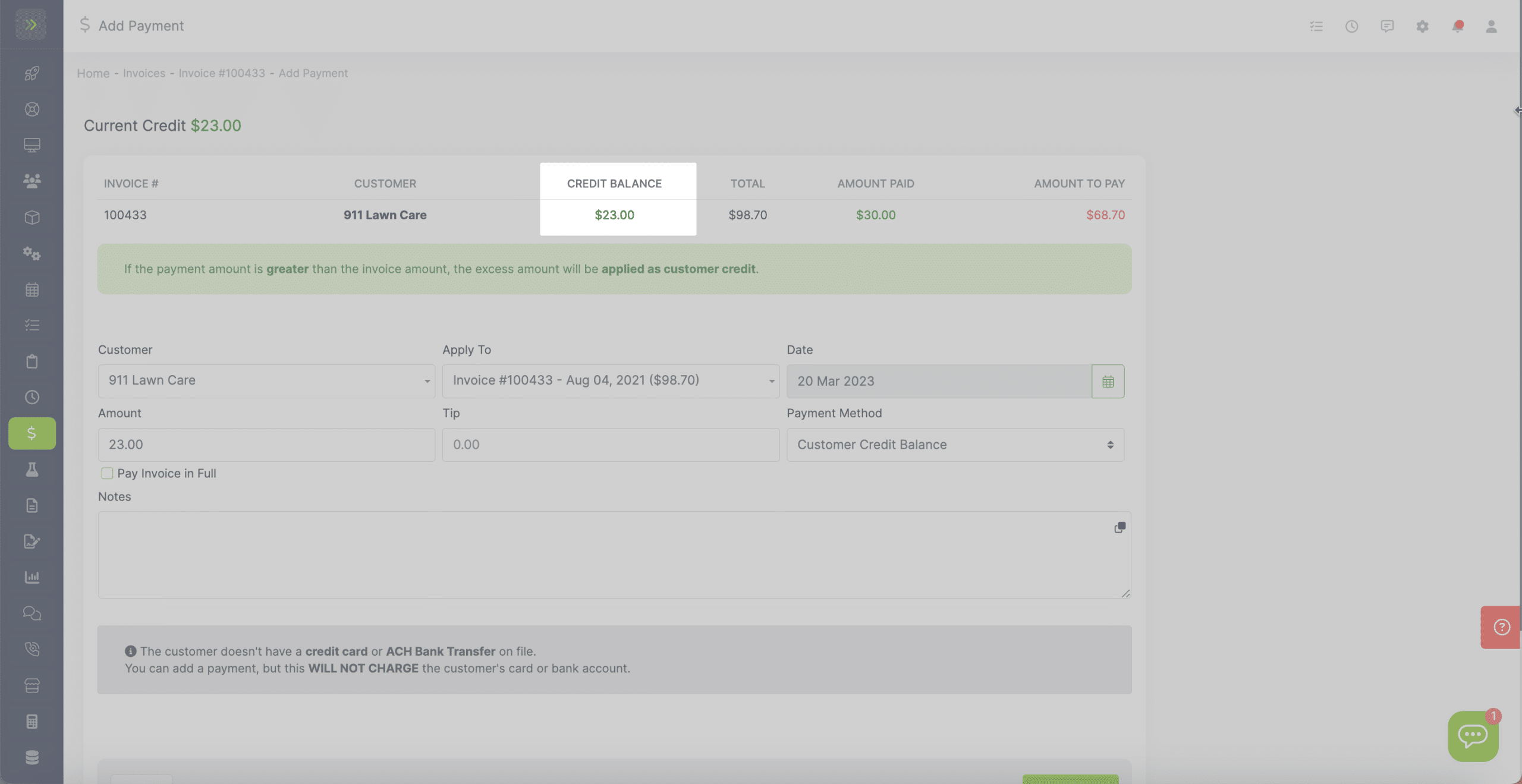 Enter the amount you want to be paid towards the invoice and then select "Customer credit balance" as the payment method.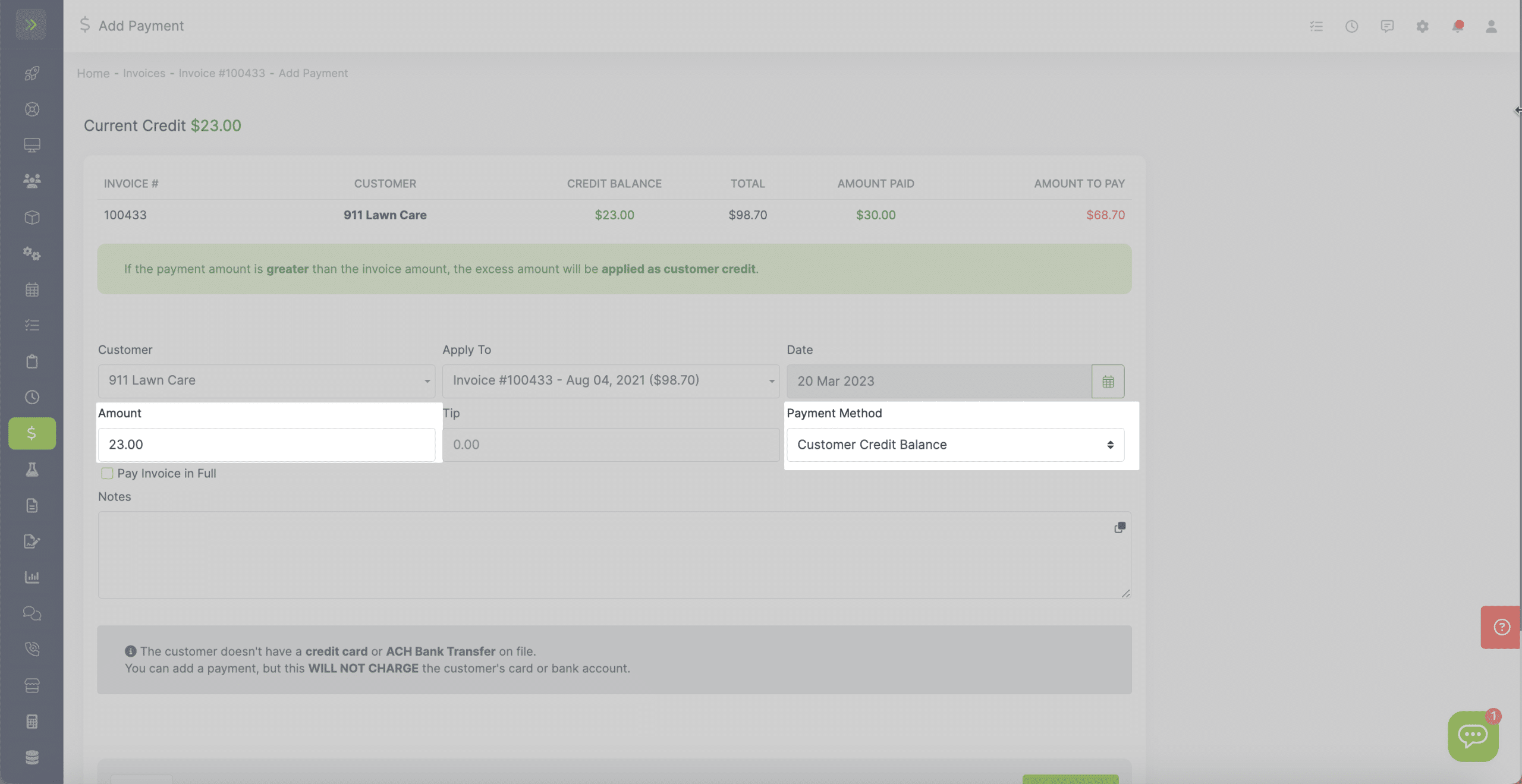 Click the green "Add Payment" button.

A pop up will appear asking if you want to automatically apply future credits to invoices.

You will then be taken to the receipt for the payment.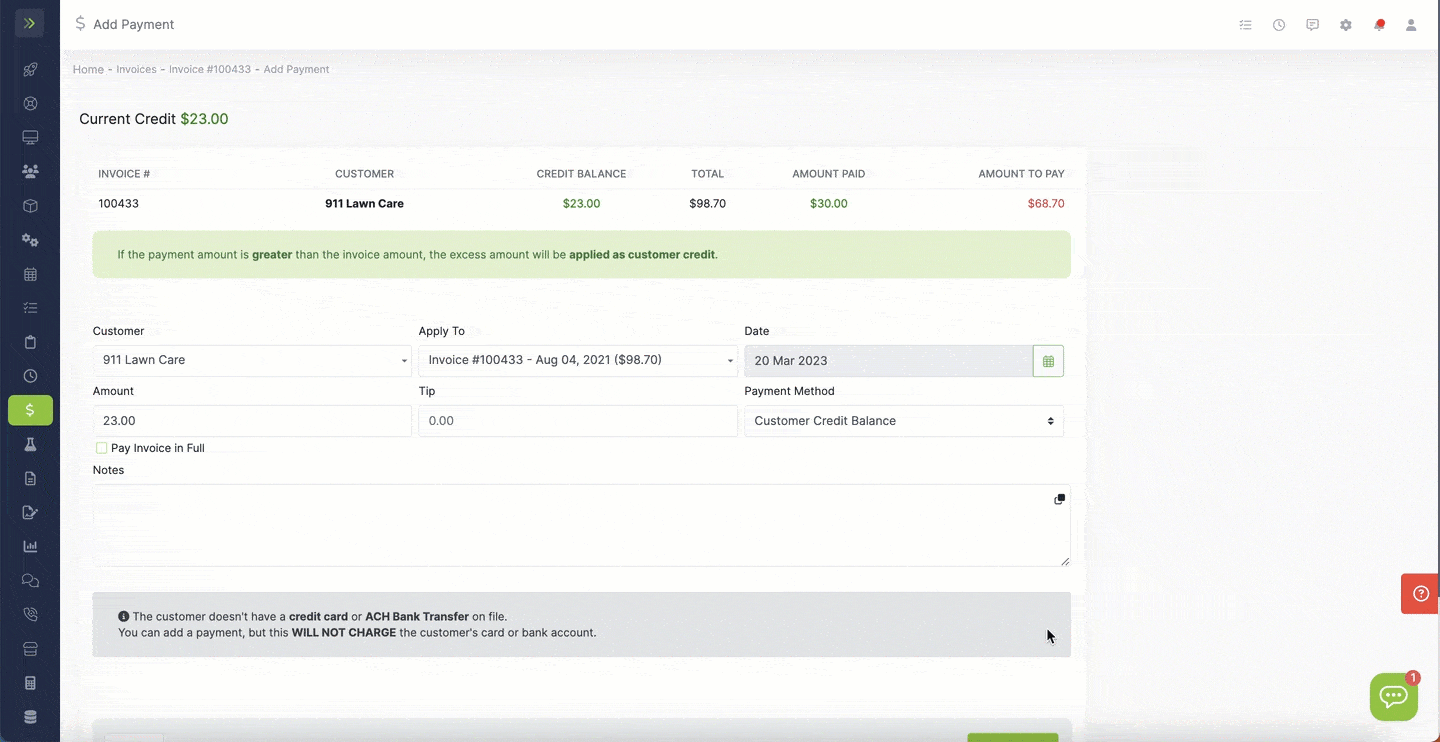 To send the receipt to the customer, click the "Send Receipt As" button and select which method you'd like to send it by.