To finish setting up a Level Billing Agreement you will need to link a recurring series to the agreement.

To do that, click on the "Schedule Tab" then go to the "Recurring" page.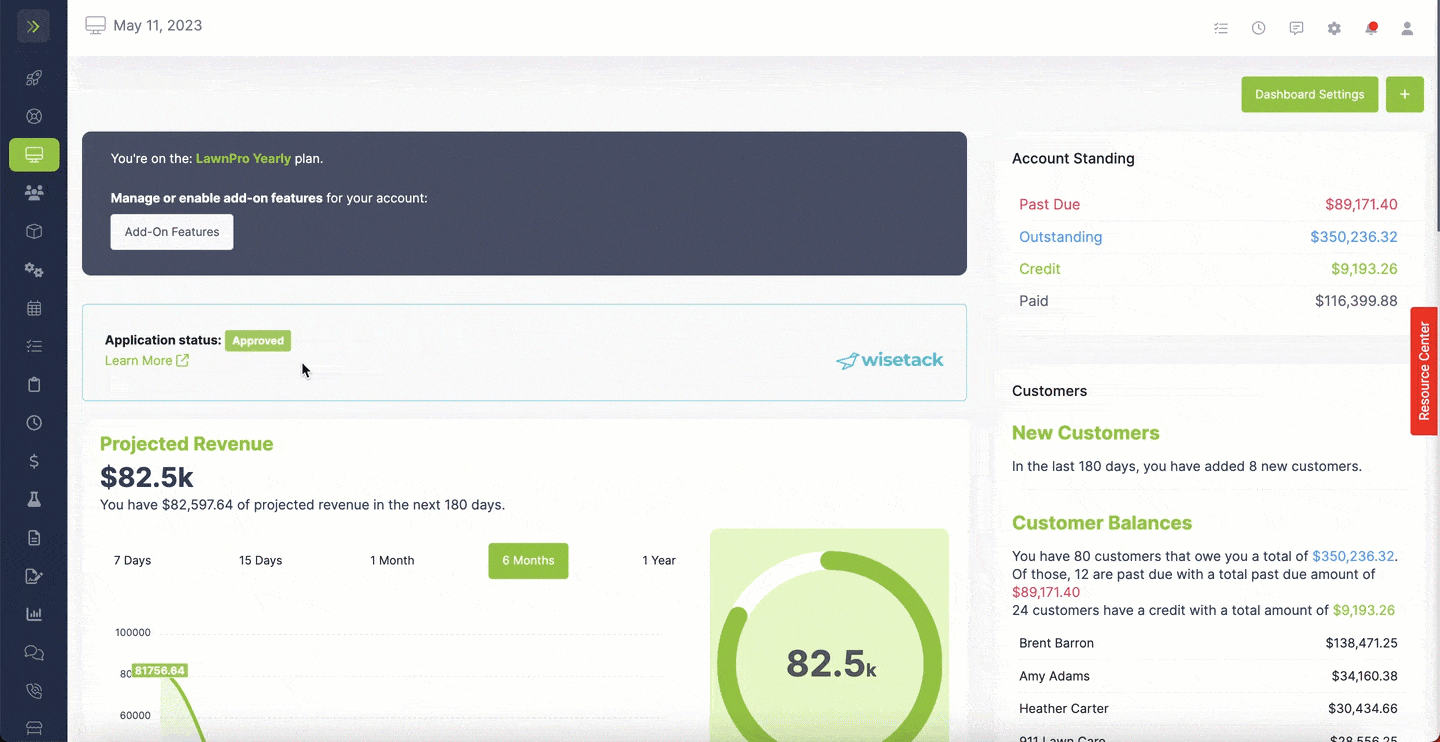 Search for the customer to find the recurring series and then click the pencil button.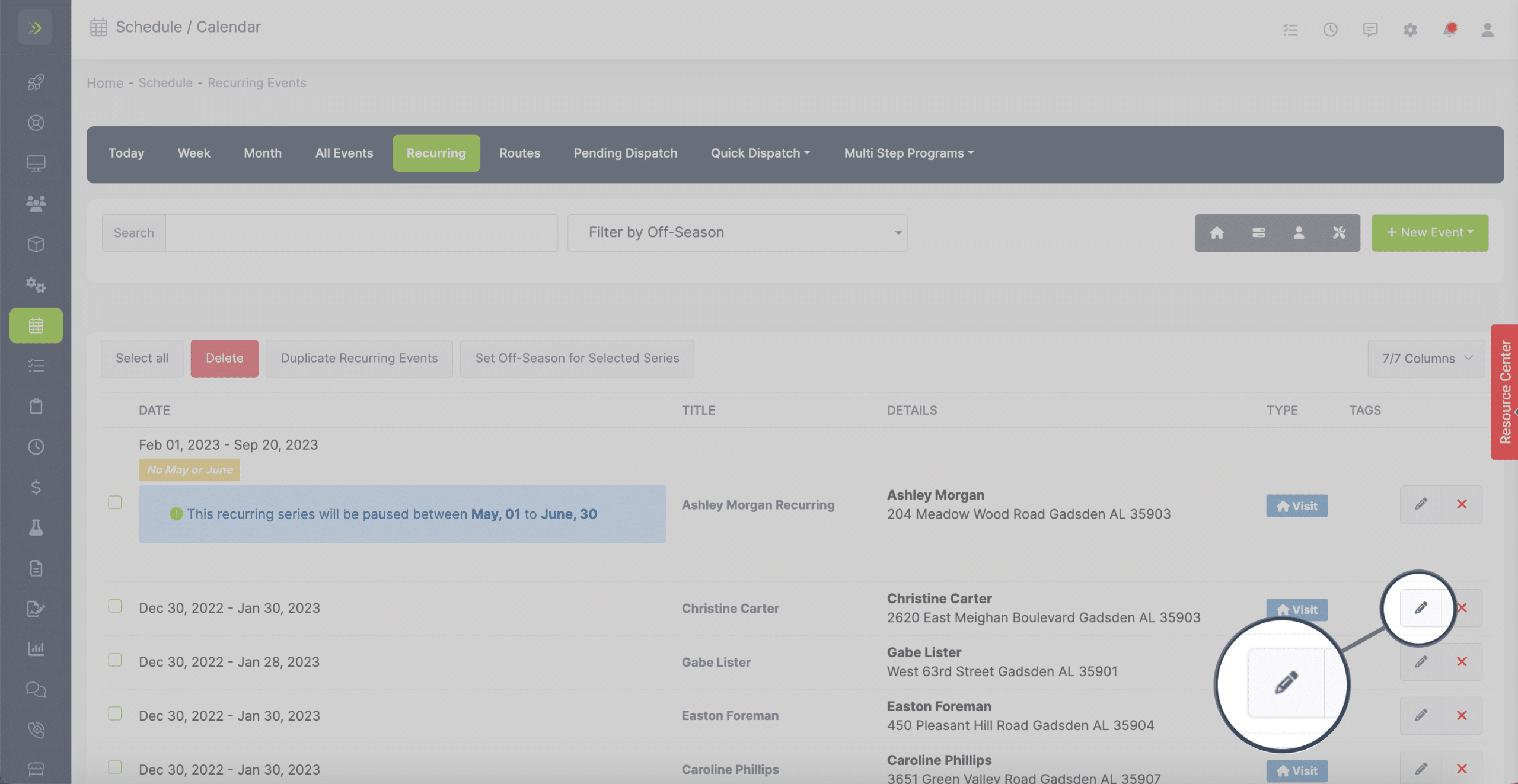 You will see the drop down to select a Level Billing (previously called contracts)

In the drop down you will see any Level Billing Agreements for this customer.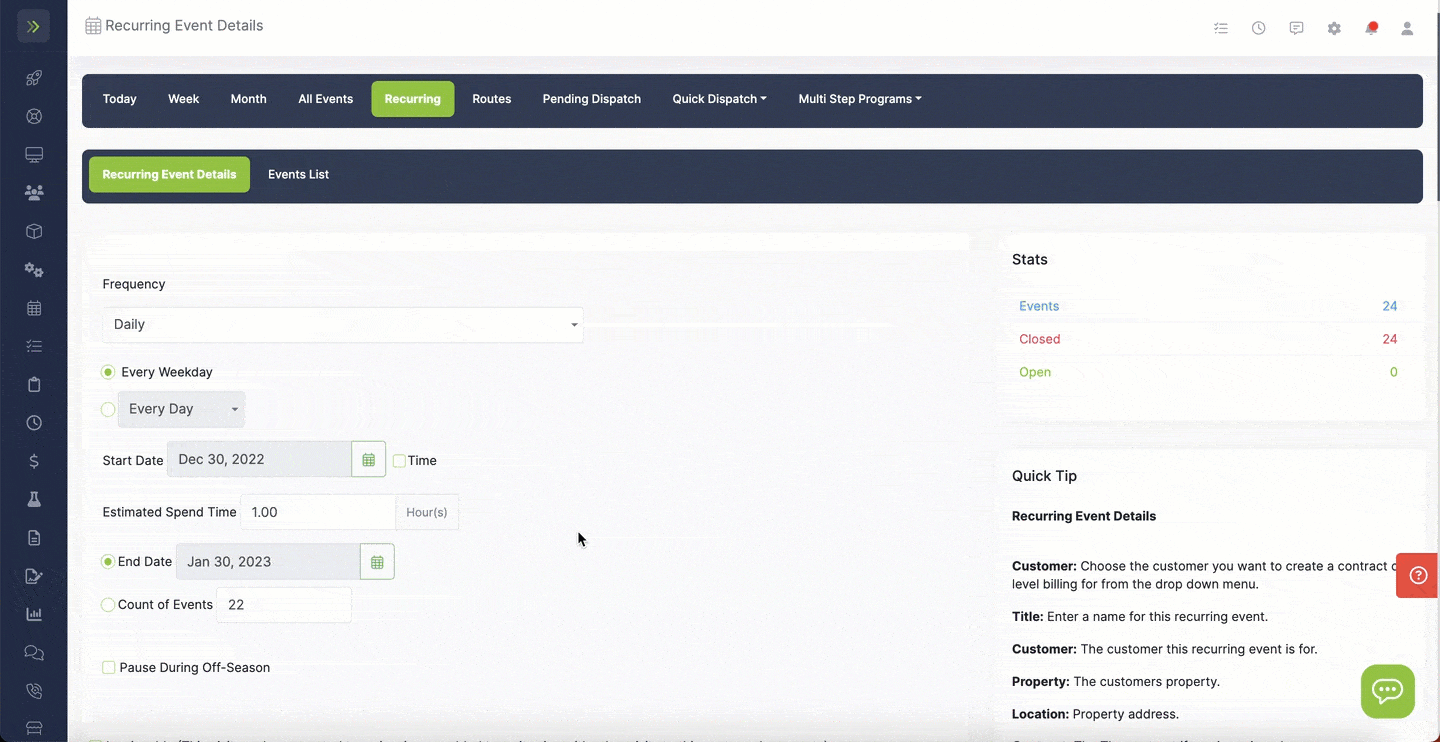 After selecting the Level Billing Agreement, make sure to click the green "Update Recurring Event" button to save.