All customer's have to have at least one property. This is because you can have multiple properties for customers.
To add a property for a new or existing customer, from the menu, click "Customers" then click "Properties".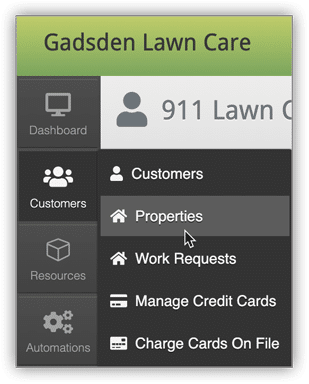 Once on the property screen, click the green "+ Add New Property" button.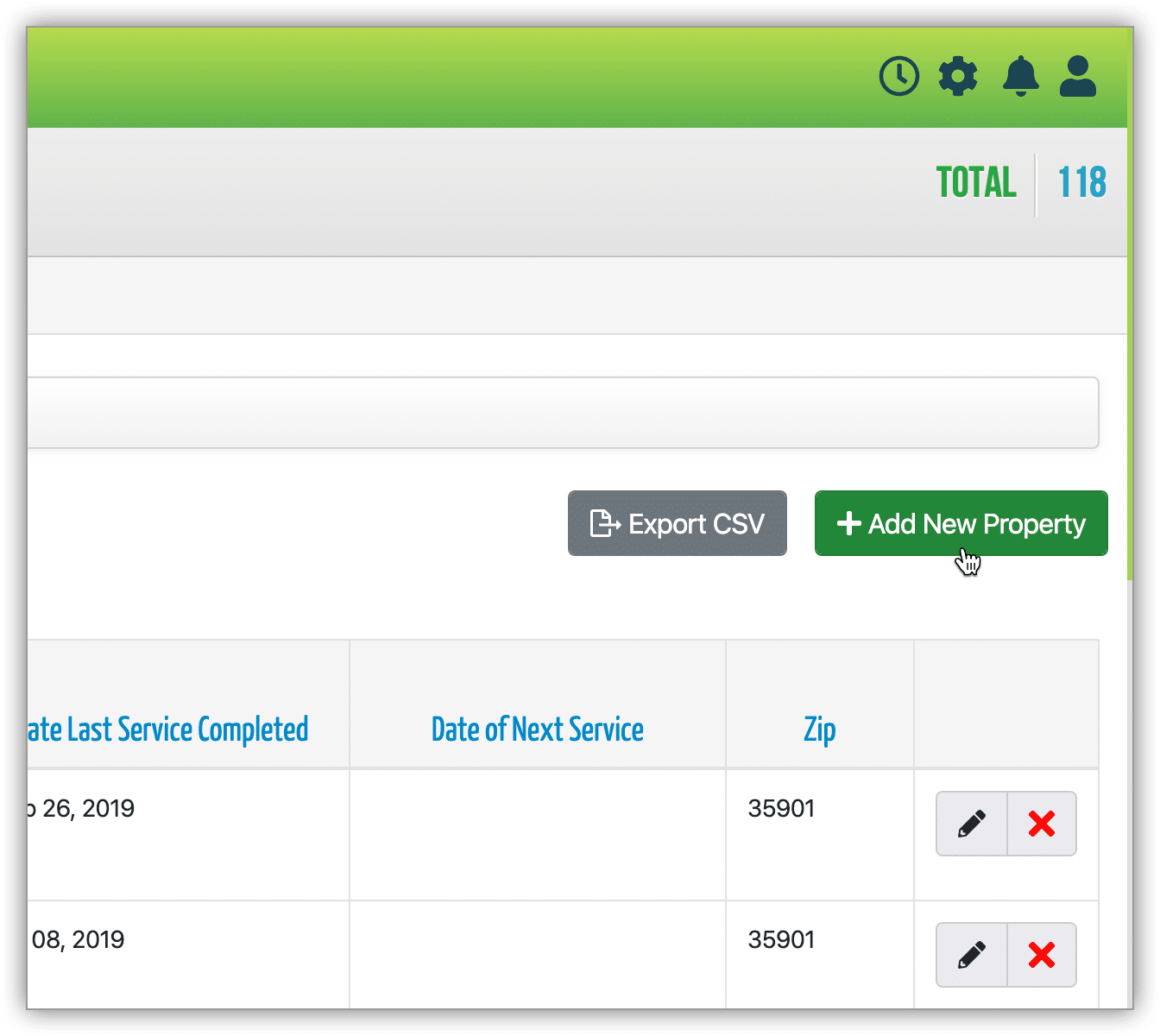 This will take you to the Add New Property screen where you can choose the customer you are adding the property for, add information such as the default items / services you perform there and more.