Your LawnPro account comes with several already created automations, but you also can add your own custom automations.
To set up a new Automation go to the Automations Tab on your side menu.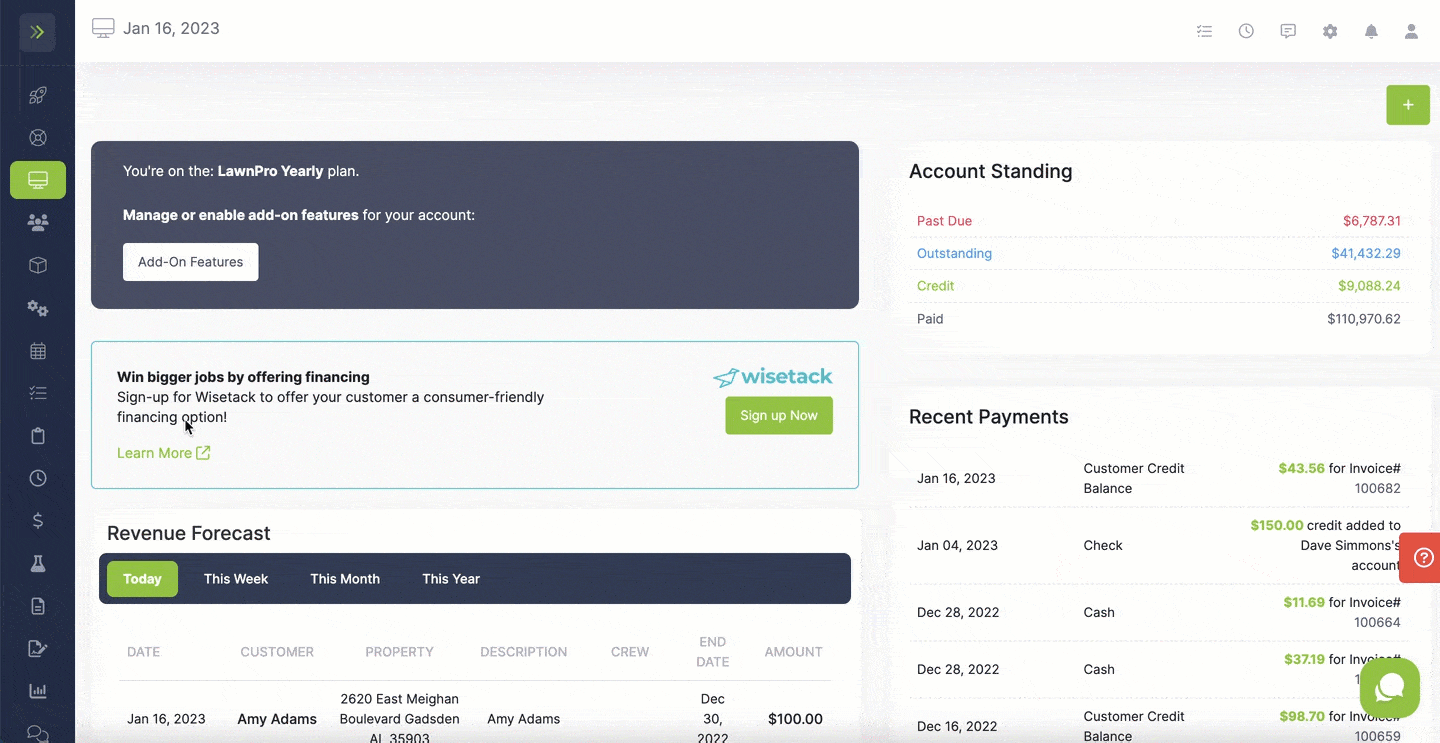 Next, click the green "New Automation" button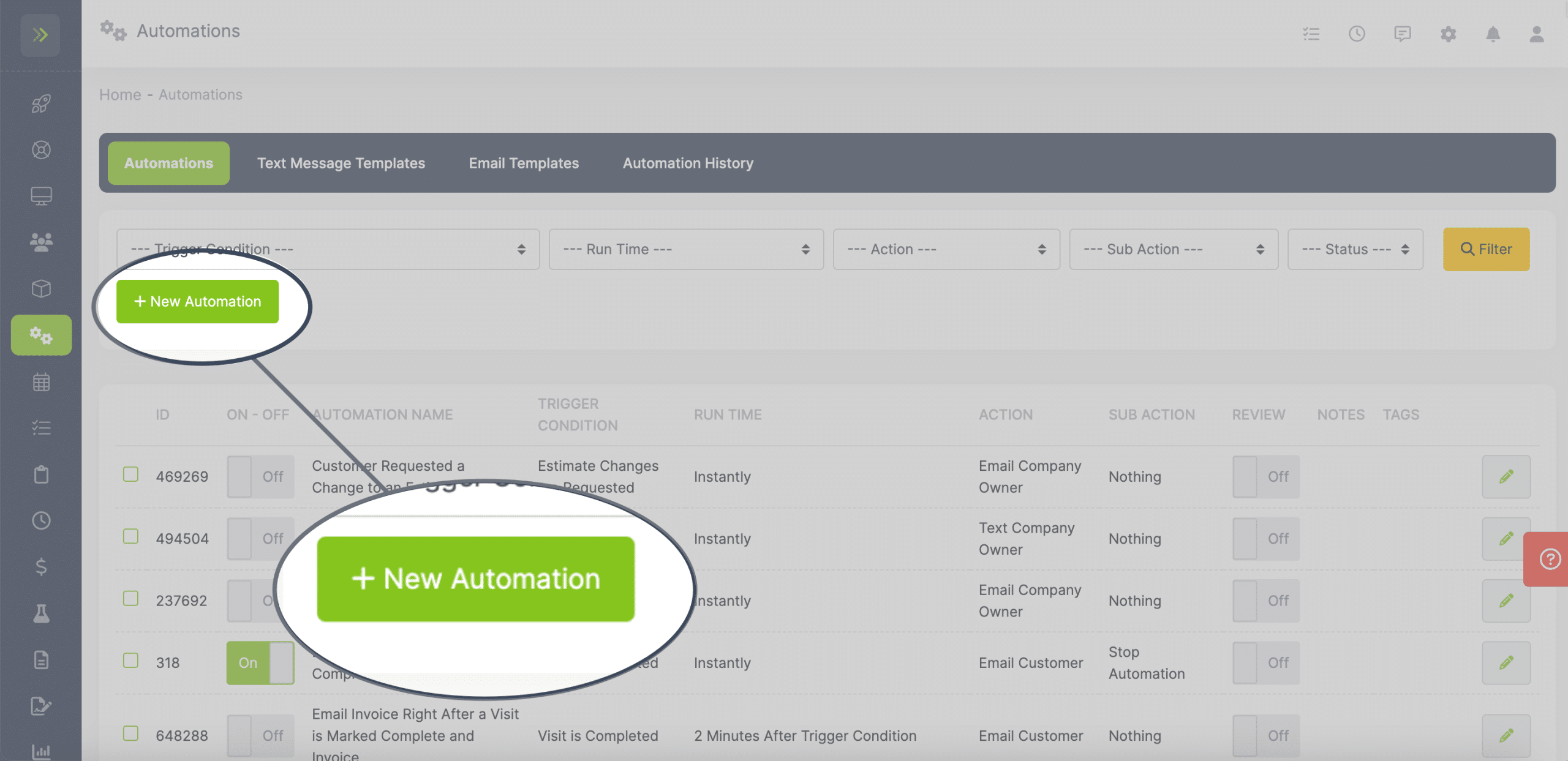 Name your new automation and select your Trigger Condition.
The Trigger Condition is what causes this automation to happen. Learn more about Trigger Conditions.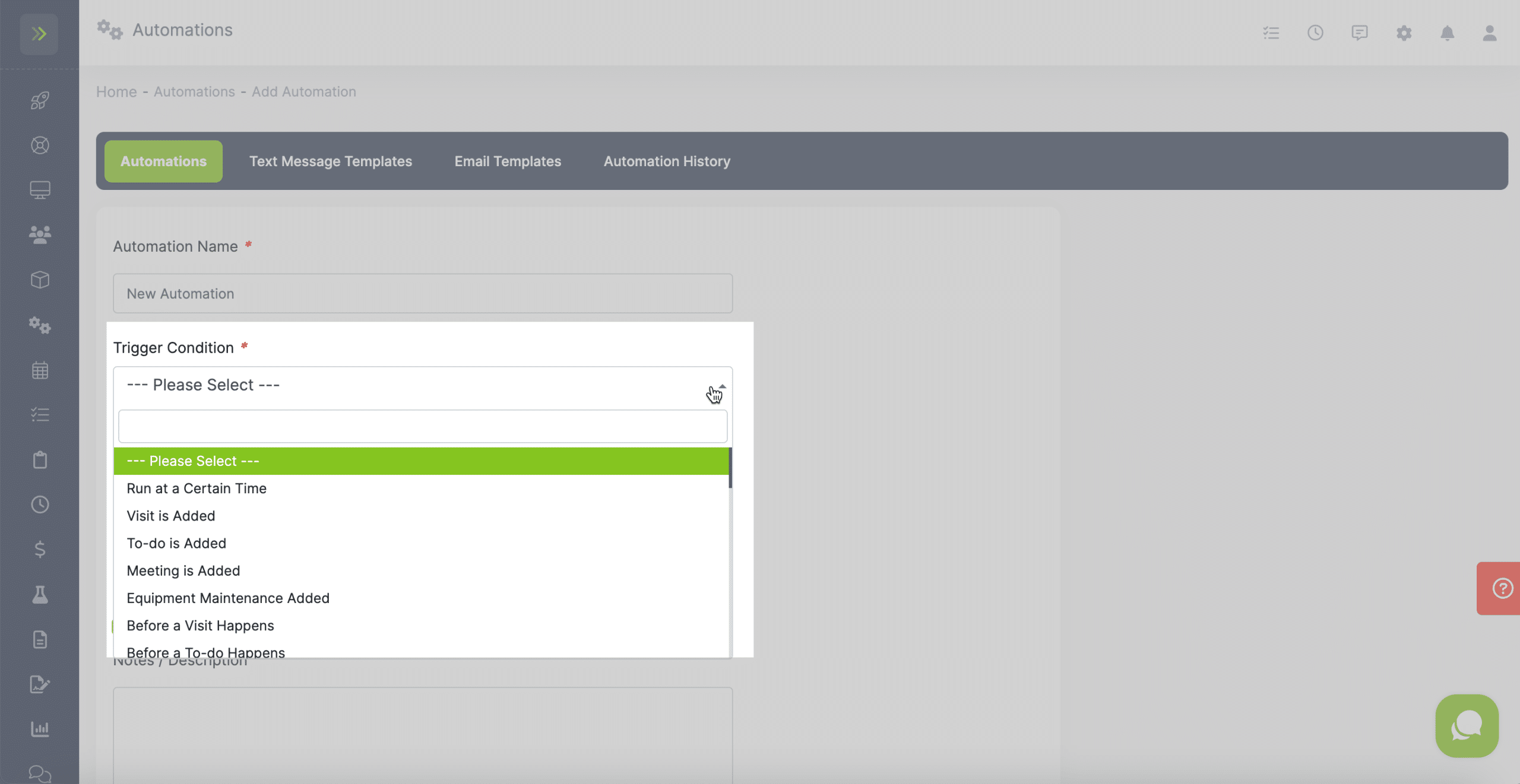 Next, select your Action.
The Action will be what happens when the trigger happens.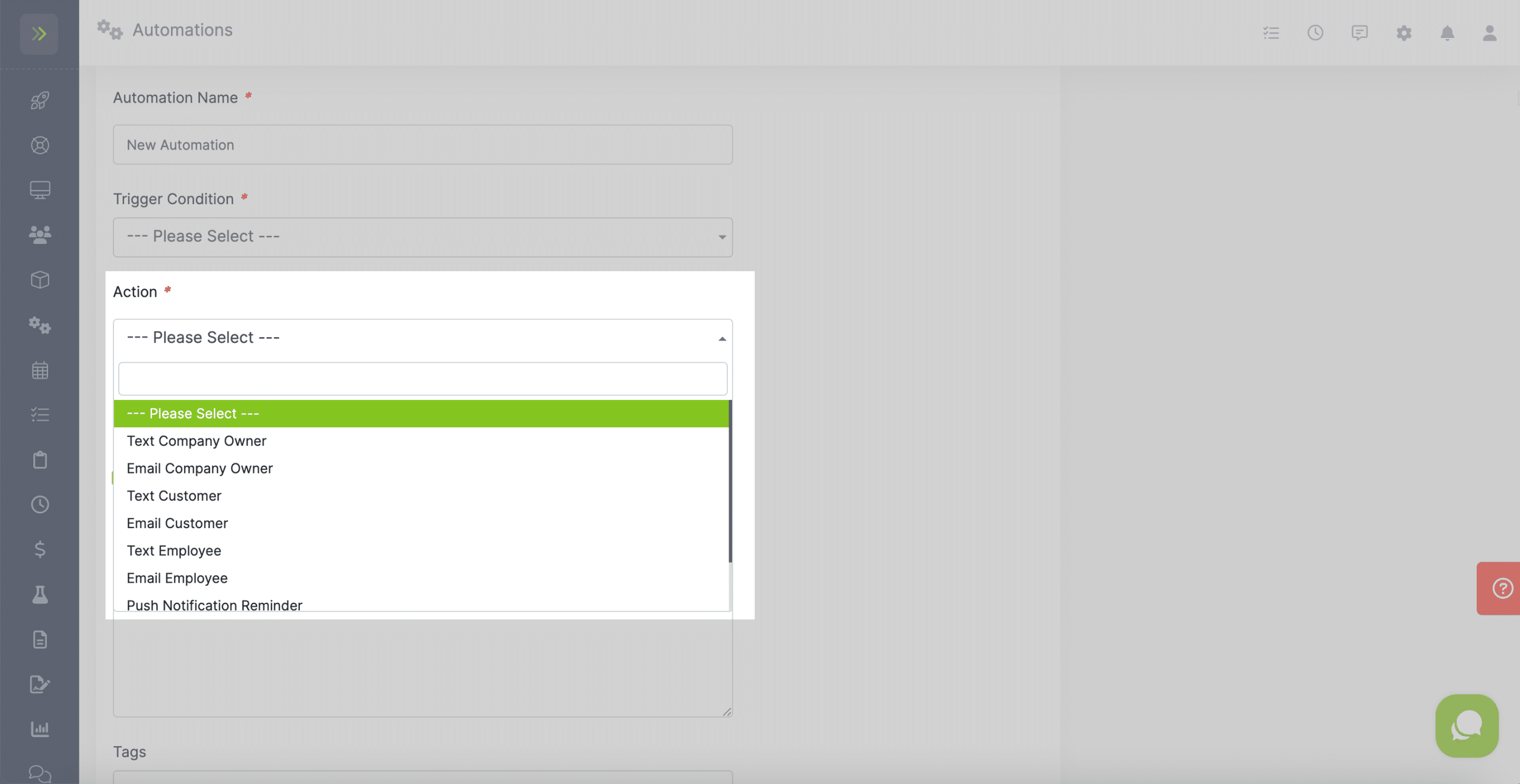 Then decide if you want a Sub Action to happen once the main automation is ran.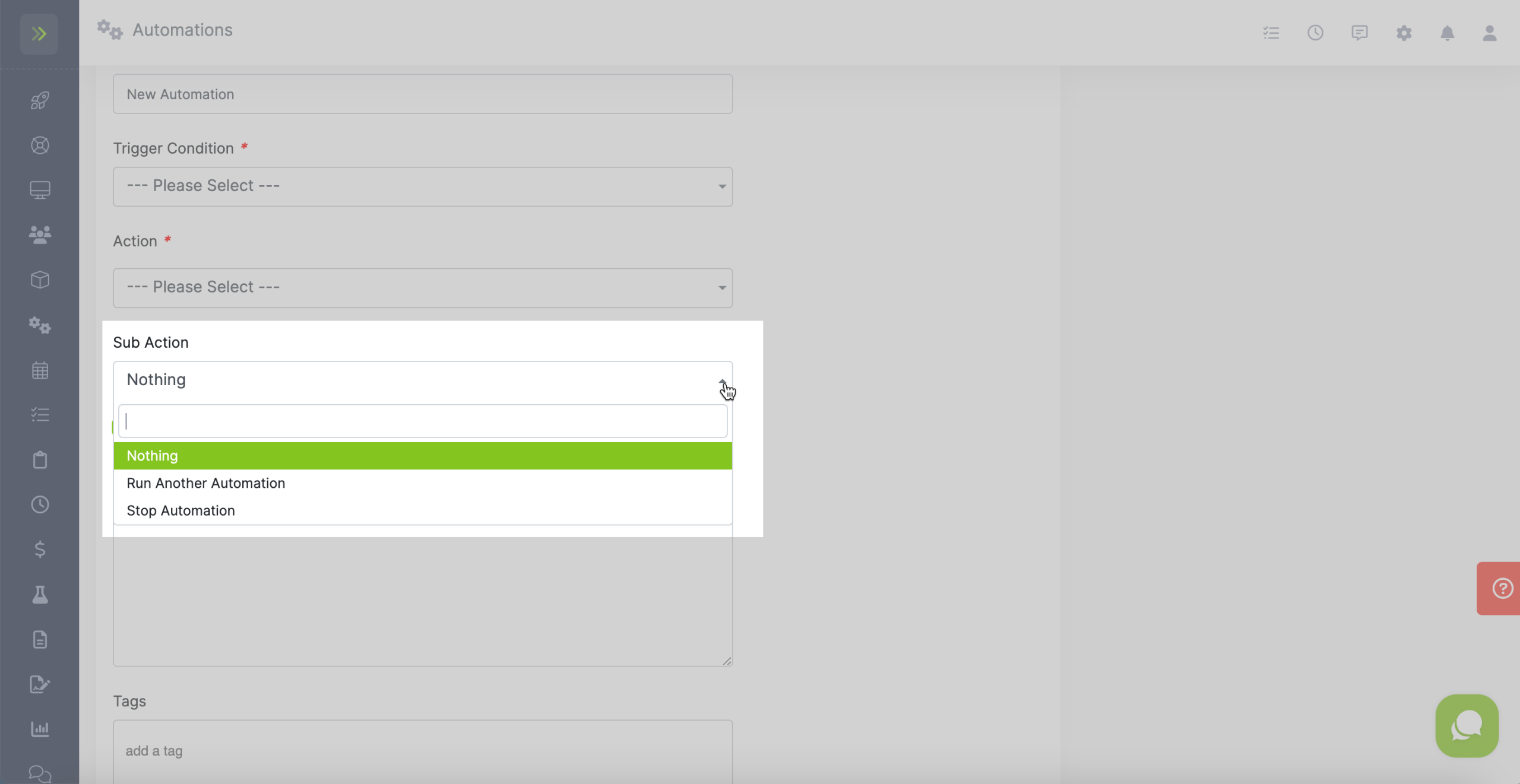 You can select the Review Before Execution box to create the need to approve or reject the automations before they happen.
You will see automations waiting for review on your dashboard. These automations will not run until you approve them.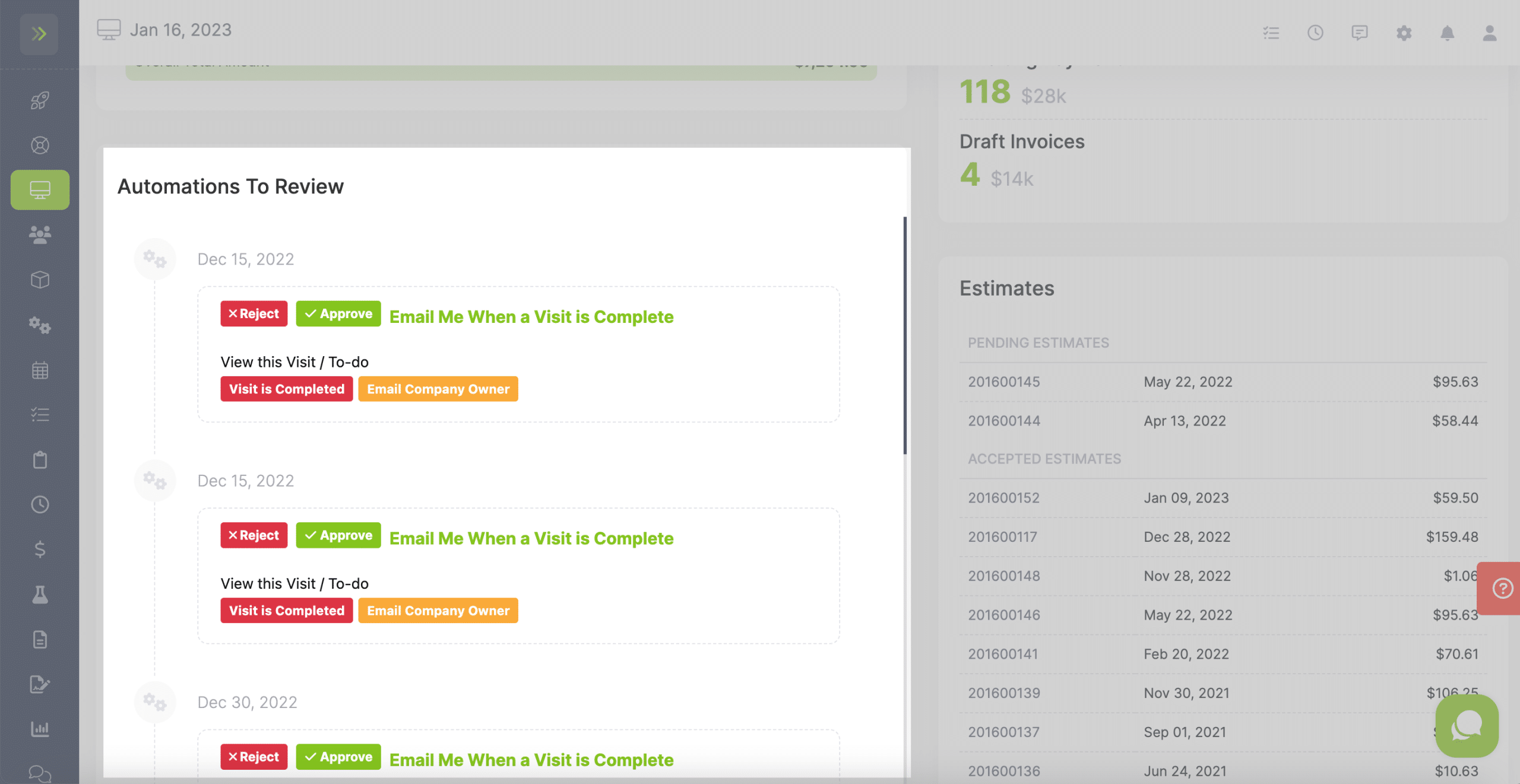 Last, you can add notes and tags for this automation. These notes and tags are for internal use only and customers will not see them.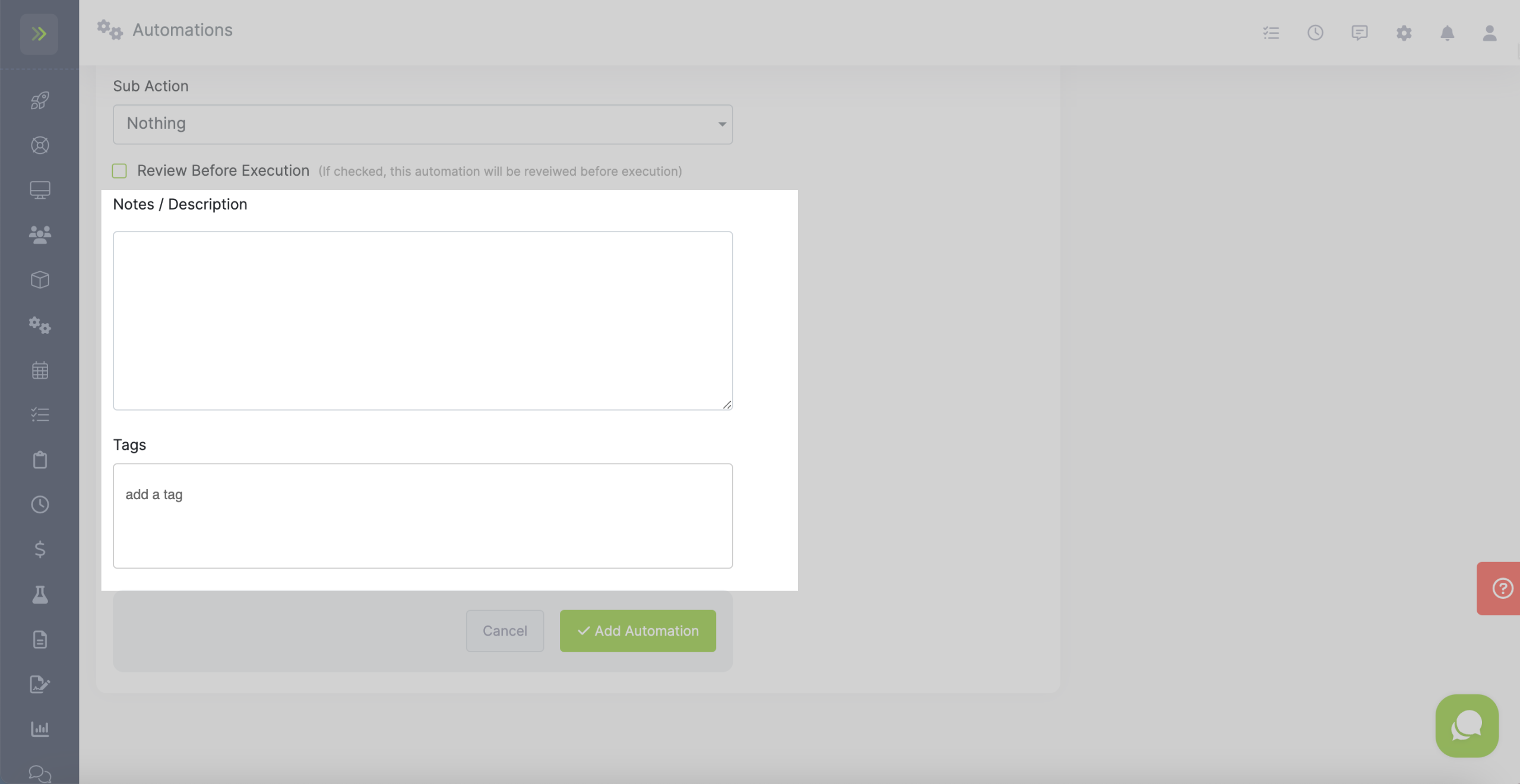 Once you have selected all information for the automation click the green "Add Automation" button.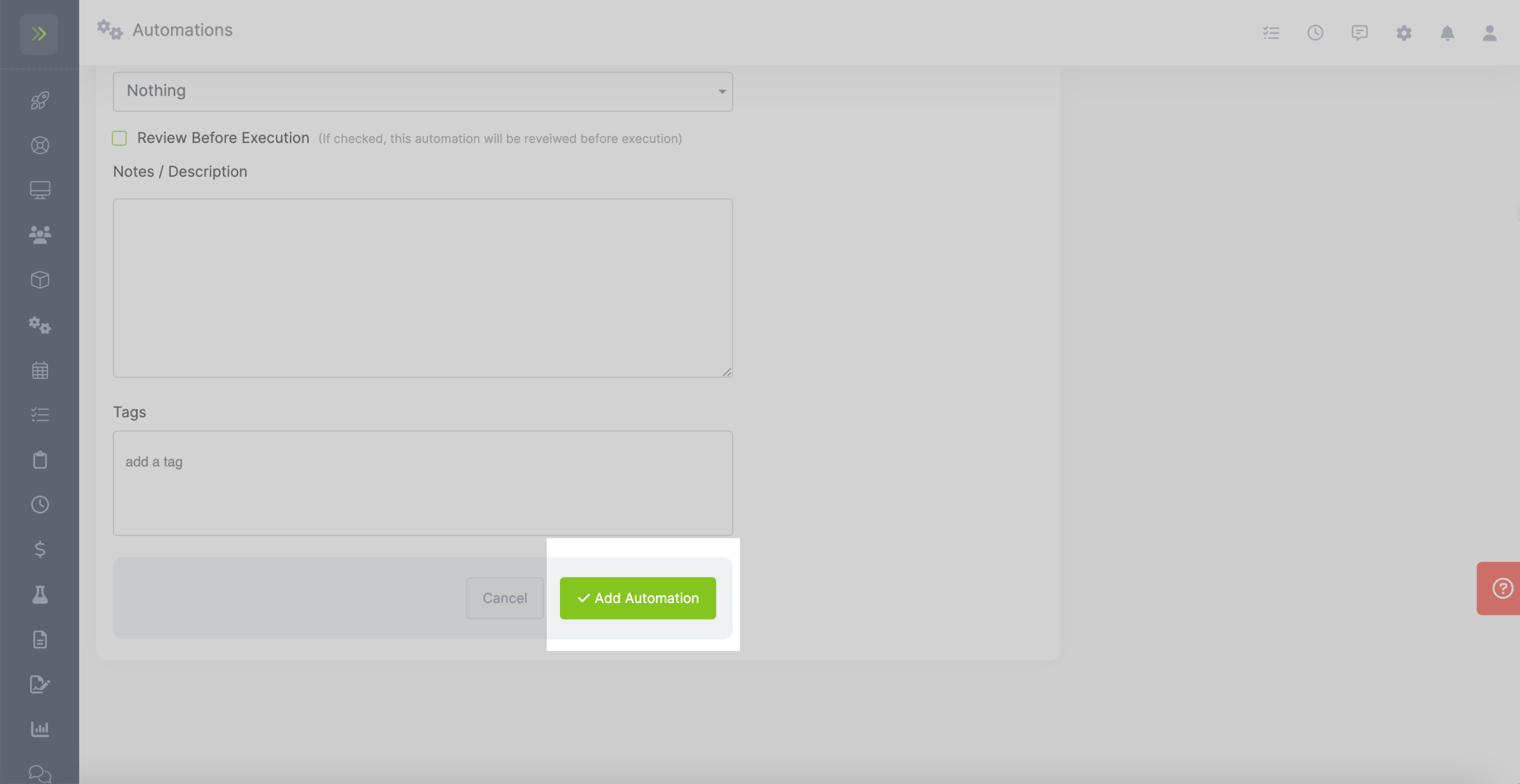 Make sure you have the new automation toggle set to ON.