Table of Contents

Overview

LawnPro automatically builds a few Customer Groups to use for email, but you can also create and edit your own Customer Groups. 

This guide will walk you through the existing groups in your account, how to make new ones, and how to use those groups when sending emails. 

Predefined Customer Groups

Your LawnPro account builds Predefined Customer Groups for you.

These predefined customer groups can be found on the email tab.



These groups include: 

-Customers Due to Be Serviced Today

-Customers Due to Be Serviced This Week

-Customers Who's Property Was Serviced Today

-Customer Who's Property Was Supposed to Be Serviced Today But Was Not

-Customers Who Have Invoices More Than 30 Days Past Due

-Inactive Customers

-Customers Due to Be Serviced Tomorrow



Creating a New Customer Group for Email

To create a New custom Customer Group for emails, you will go to the Email tab.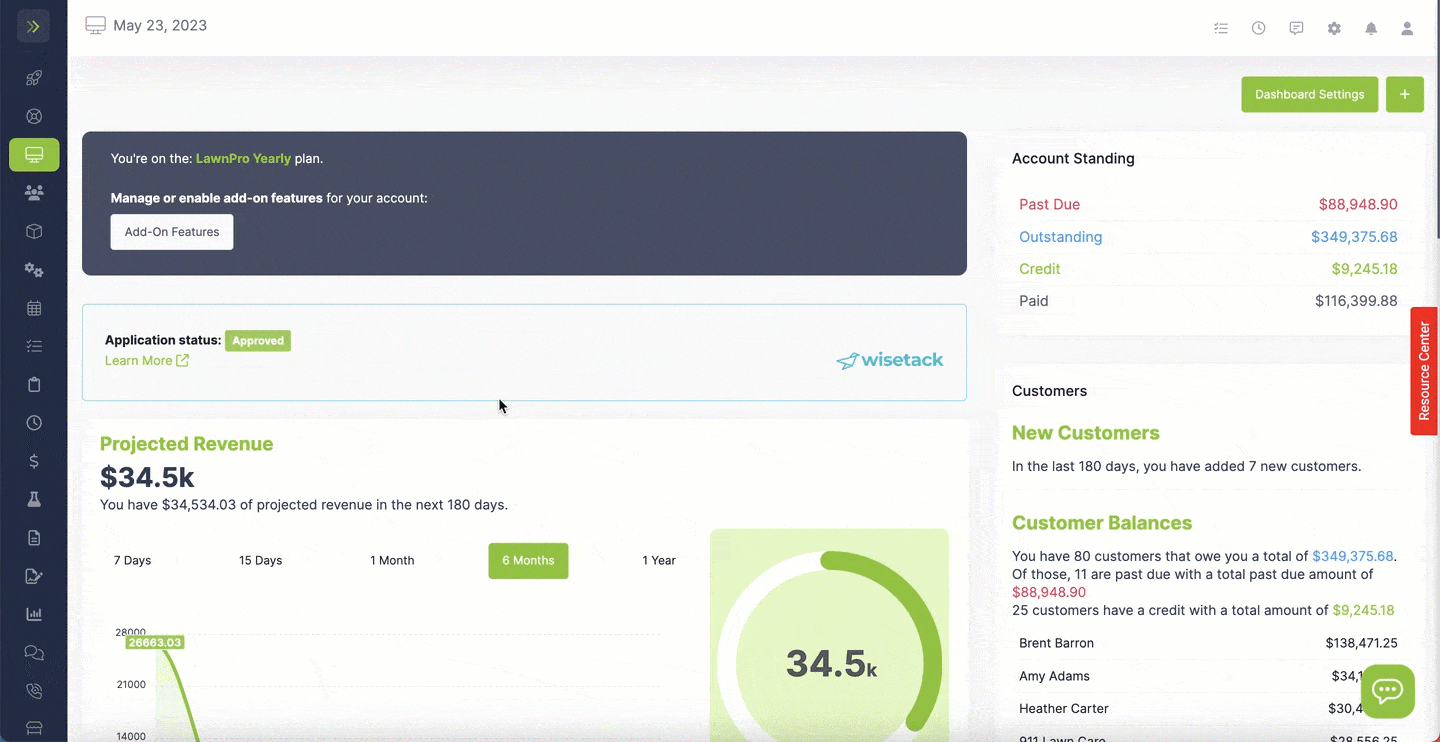 You will then click "Custom Groups"

Enter the name of your new group and click "Add Custom Group"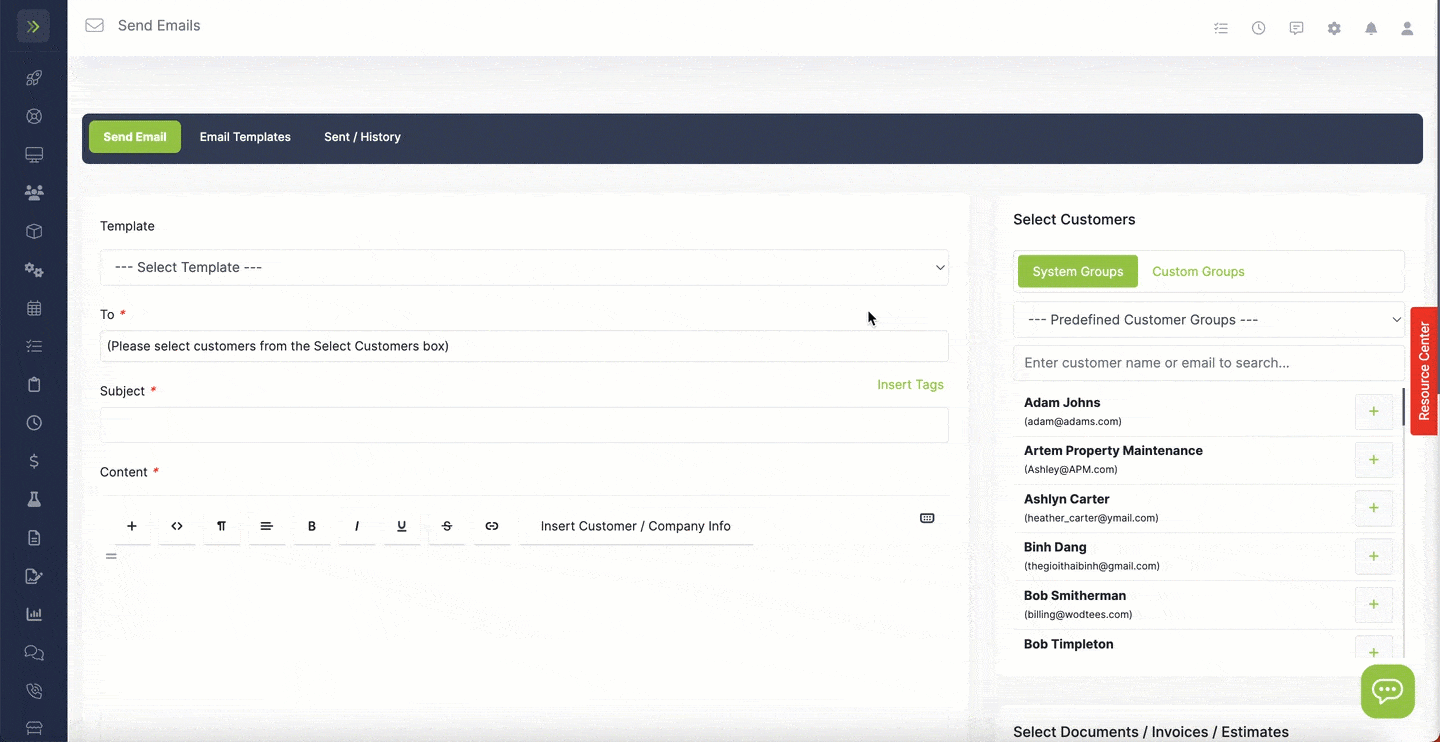 Next, add the customers to the group by clicking the button with the person on it.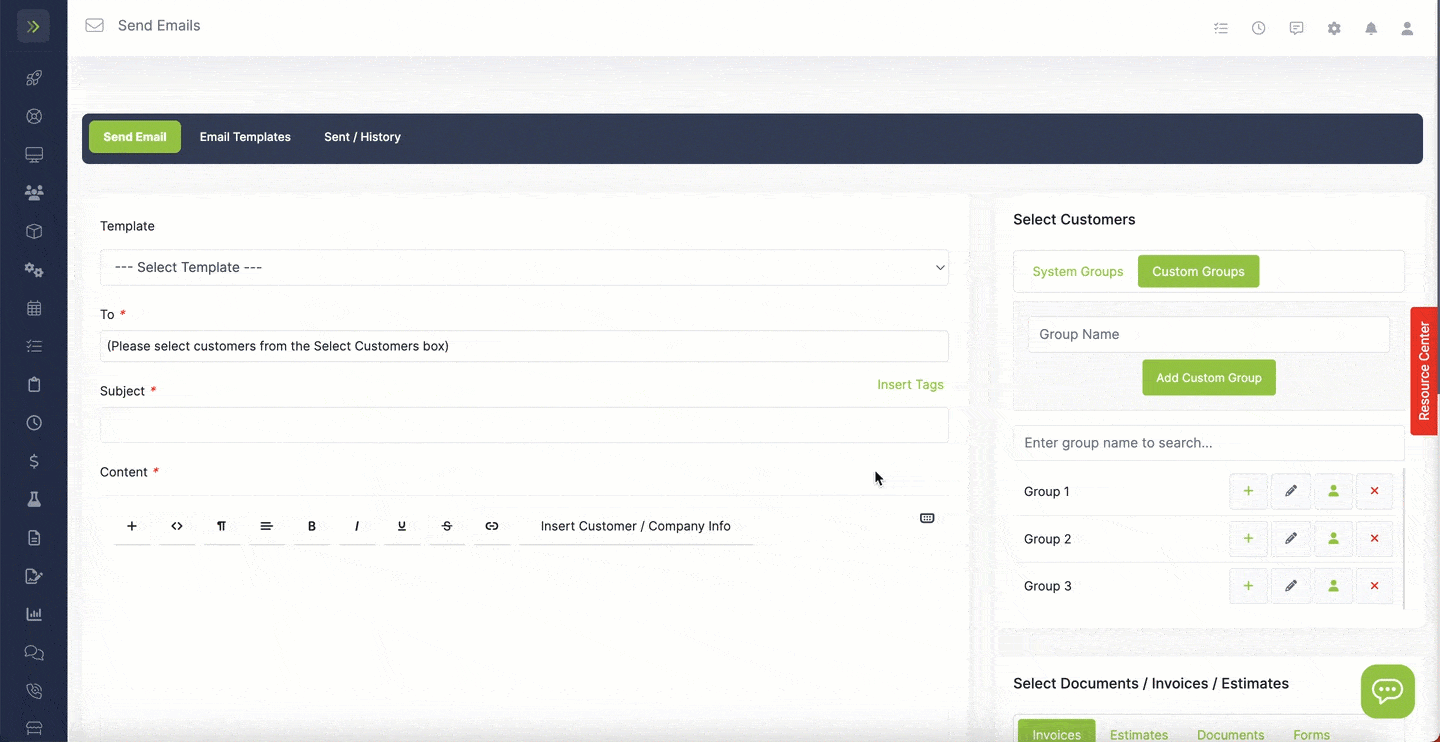 When you are done adding the customers, scroll down and click the "close" button.



To edit who is in the group, simply click the button with the person and you can remove a customer by clicking the "x".



How to Send an Email to a Customer Group

To send an email to a group of customers, you will select a predefined group from the dropdown or click the "custom groups" tab and click the "+" button to add a custom group.

If the customer does not have an email address on file, the customer will not be added to the email. 

Here you can see it only added one of the three I added to the group, because he was the only one with an email on file.