To create a group for text messaging, click the "SMS text" tab.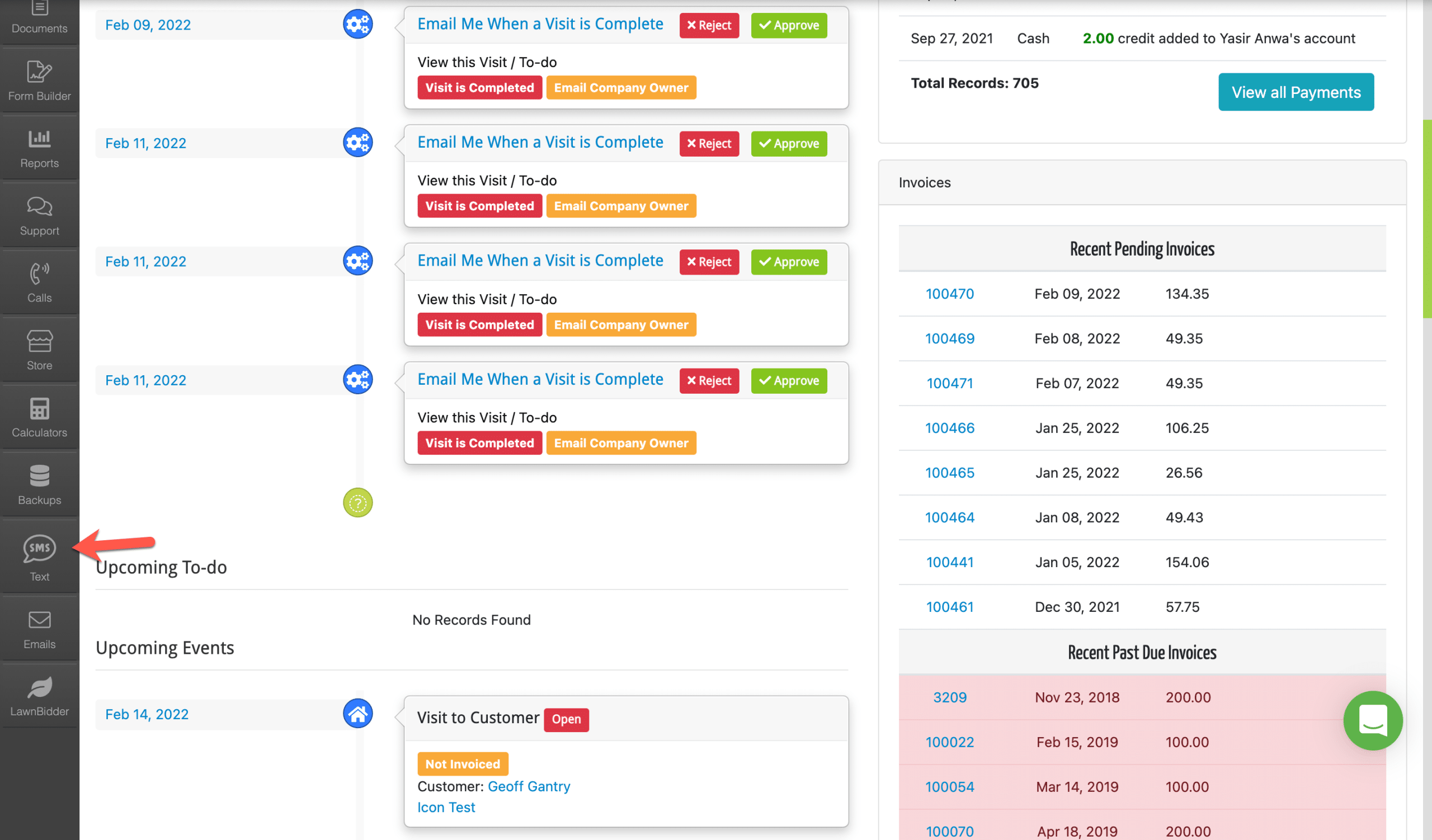 Click the "Send Text Messages" tab.

Once on this page, you see the box to add a new group. Add the name for the new group and click the green "Add Group" button
The new group will be added to the group list.
To edit who is in the group, click the little person button.
It will show your list of customers or you can search for a customer by typing in their name. To add a customer to the group, press the + sign by that customer. When finished, click the "Close" button.