To assign Forms that you created using Form Templates (more about those here) to customers, go to the Form Builder Tab.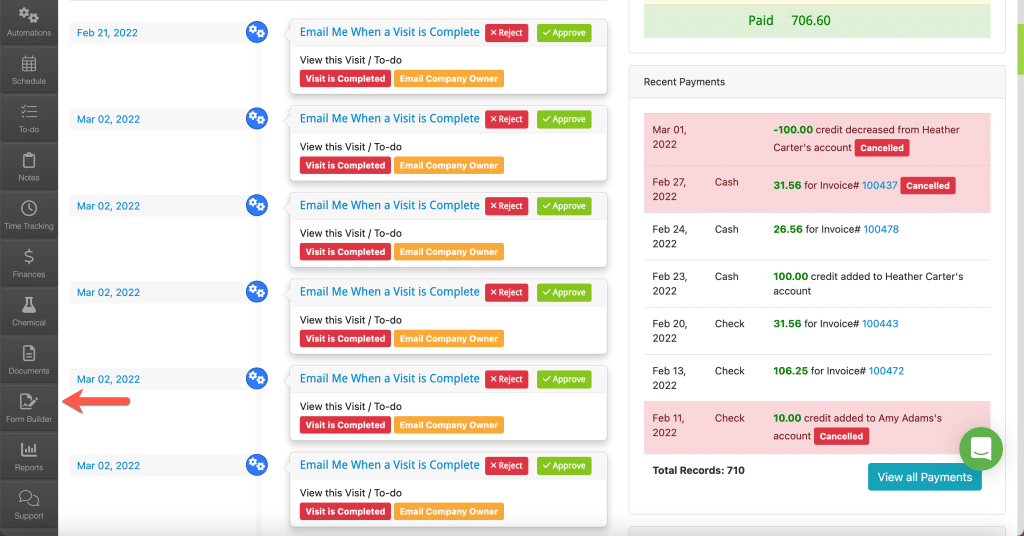 Select the customer you want to assign the form to.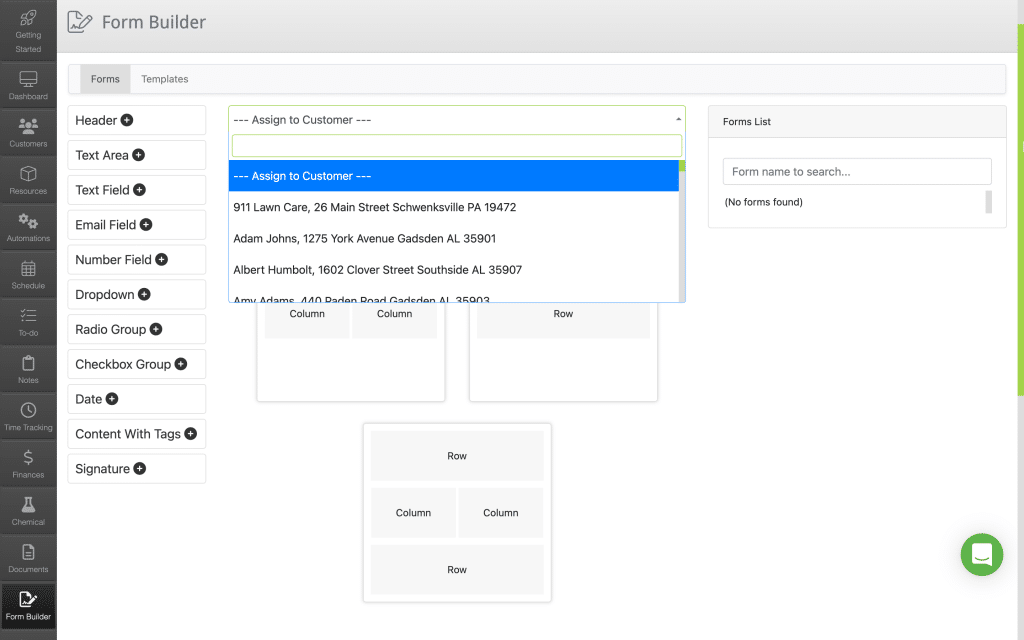 Select the Form Template to use. 
Select who you would like to be able to fill out the form.
Click the green "Save to Customer" button when done.
The customer can view the forms assigned to them in their client portal under "Online Forms"