To add an expense, click the "Finance" tab and then click "Expenses"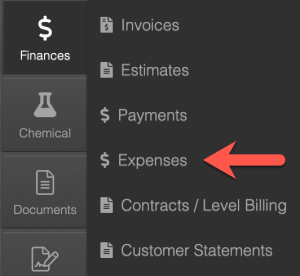 Next, click the green "+ New Expense" button. You will have the option to add a new expense or import a .CSV file.
Fill in the information about the expense and then click the blue "Add Expense" button.