To start accepting online payments with Stripe.com and or Paypal.com click on the gear icon at the top right of the screen.
Once you are on the settings pages,  click "Online Payments" and you will see the options to enable both payment gateways.
Please note: You can only setup online payments from a desktop computer, not the app.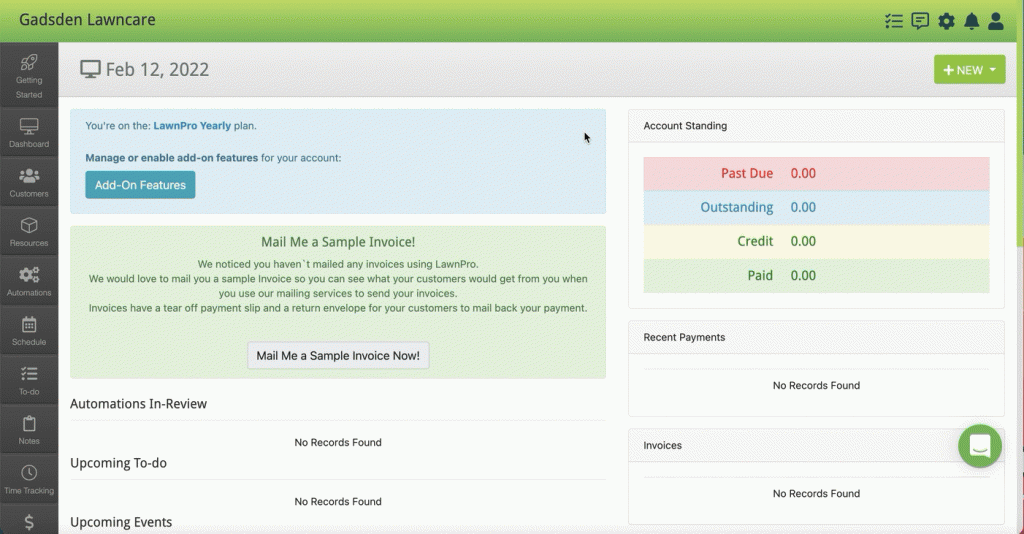 Click here to learn how to pass the fees associated with online payments to your customer:
https://help.lawnprosoftware.com/knowledge-base/passing-credit-card-fees-to-your-customer/