You can create an invoice from an estimate.
To do this, click the Finance Tab>Estimates
Find the estimate you want to turn into an invoice and click the magnifying glass button.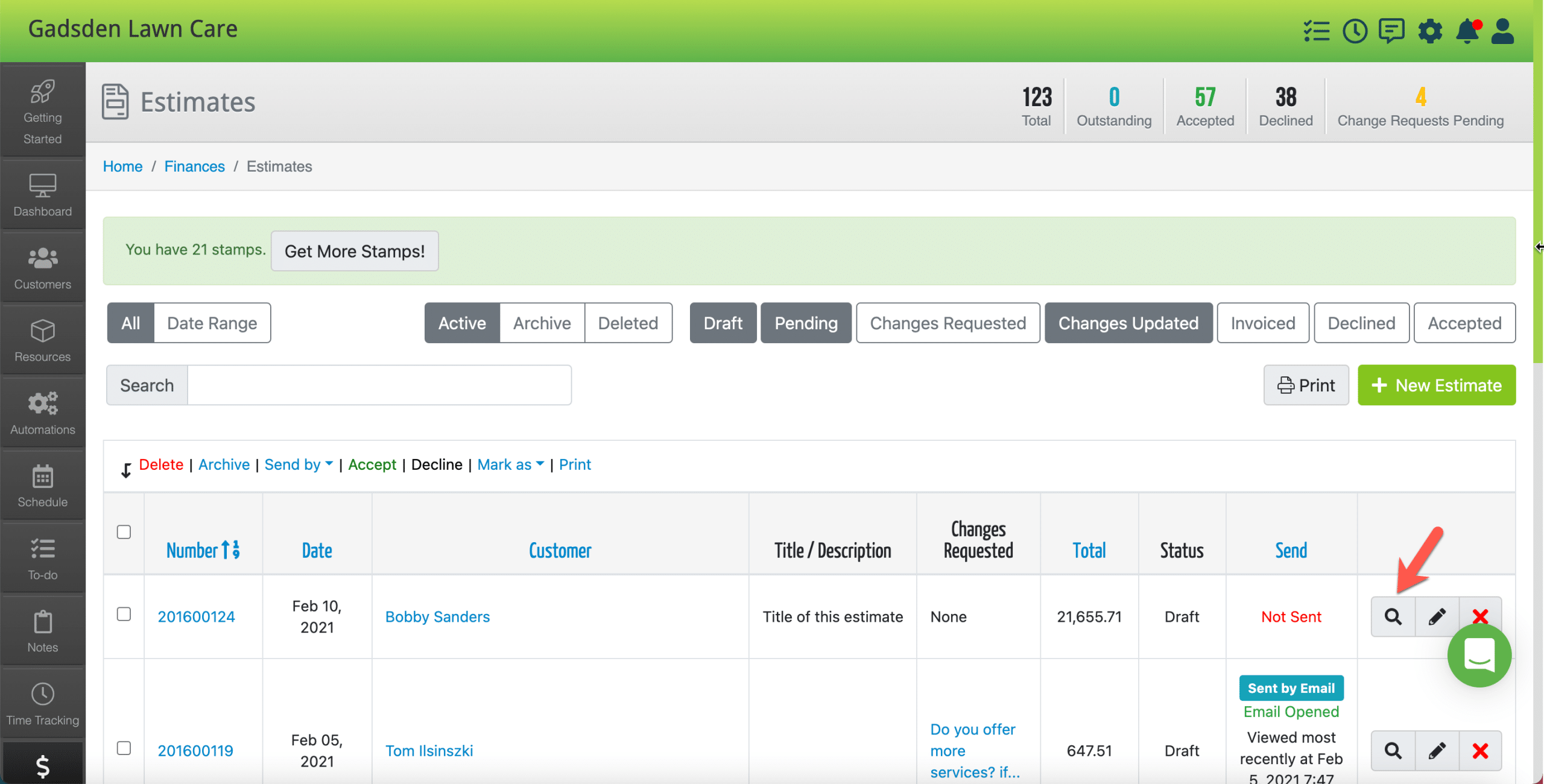 Once on the Estimate page, click the "Create Invoice from Estimate" button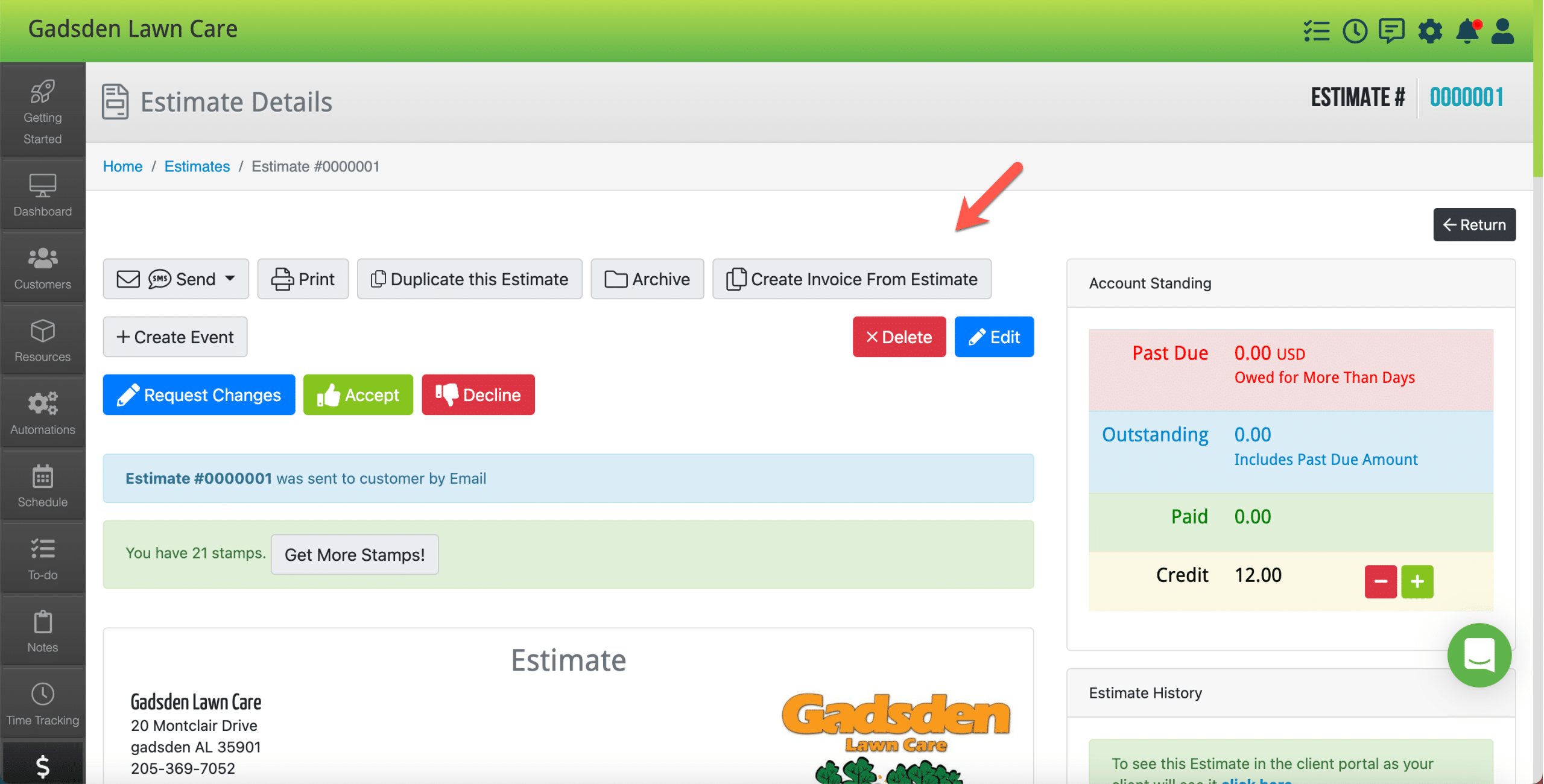 A pop-up will ask you if you're sure you want to turn this estimate into an invoice, click yes.
(Note: The invoice cannot be turned back into an estimate)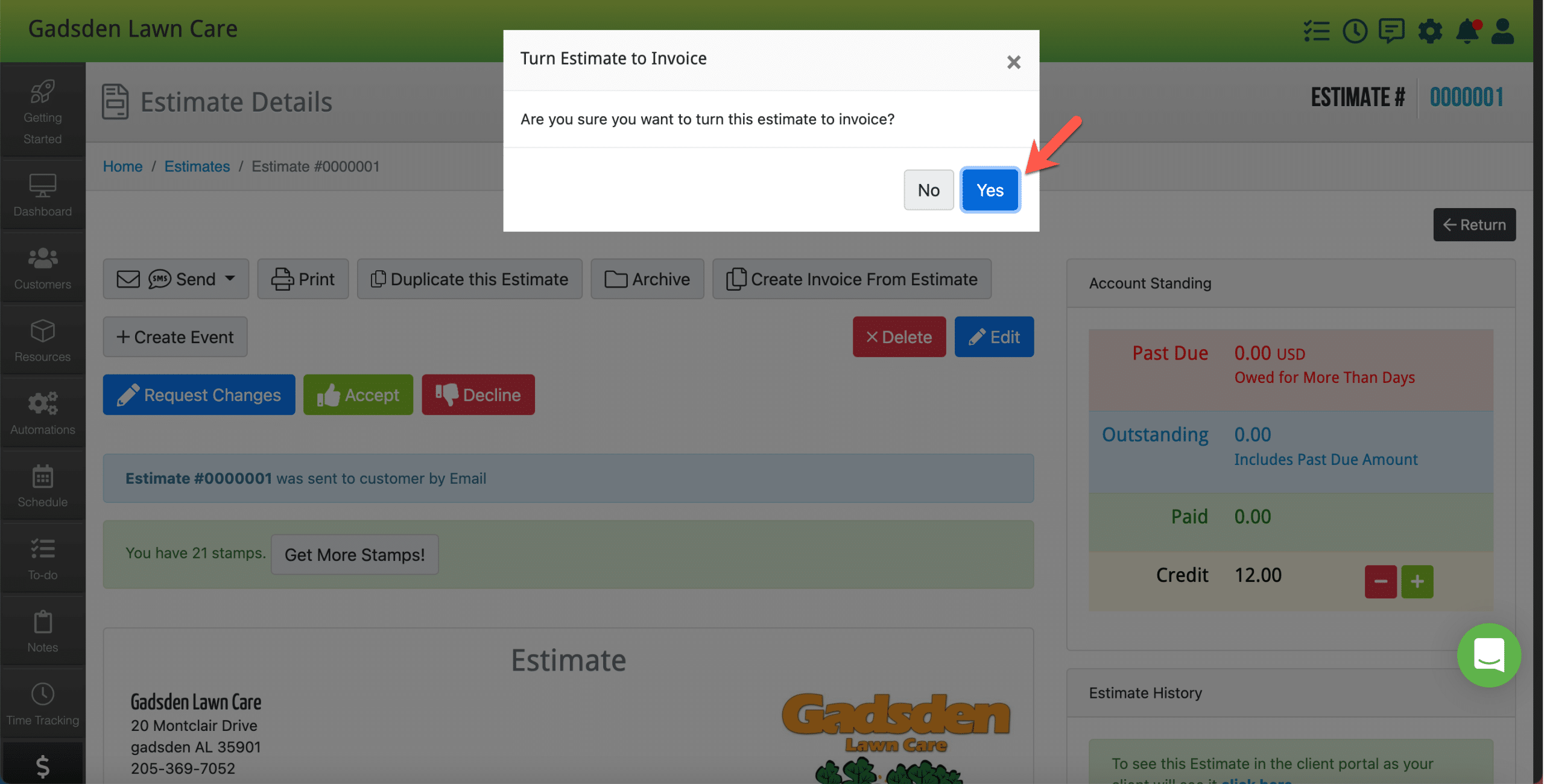 You will then see the invoice that was created from the estimate